MIGHT THERE BE A SUITABLE VELVET REVOLVER FRONTMAN HIDDEN IN THE TRACKLISTING OF SLASH'S SOLO ALBUM?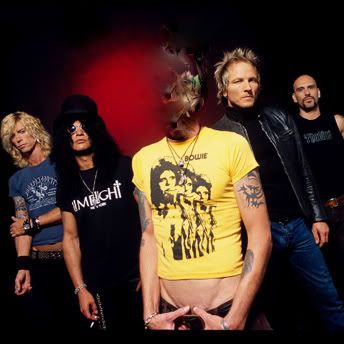 All this talk about Slash's upcoming solo album has got me playing "Fantasy Velvet Revolver" in my head once again. Though I still hold out hope that Axl's idea of having Perry Farrell front the band comes to fruition, I know in my heart that there's probably a better chance of Scott Weiland rejoining the band, which is admittedly a pretty remote possibility. Remote like Siberia.
So looking through the list of vocalists purportedly gracing the axeman's new record, I see a number of qualified albeit unlikely candidates to fill Weiland's still-vacant spot. Yeah, it would be a heavy music lover's dream to have Ozzy Osbourne sing for the band, considering the craptastic nature of his last few solo albums. Realistically, that would be an unholy managerial nightmare with the potential capacity to yield a catastrophic clusterfuck to put the legal woes of Black Sabbath and Guns N' Roses to shame. Dave Grohl's too busy counting his money and playing geriatric rock with his idols to commit to yet another band. These days, Alice Cooper and Lemmy Kilmister have the commercial drawing power of, well, Alice Cooper and Lemmy Kilmister, and maybe would shift a few more units than a Velvet Revolver fronted by an unknown (anyone remember Eric Dover or Rod Jackson?) or that dude from Spacehog. Don't even get me started on Fergie.
One other name on that list, however, actually makes sense…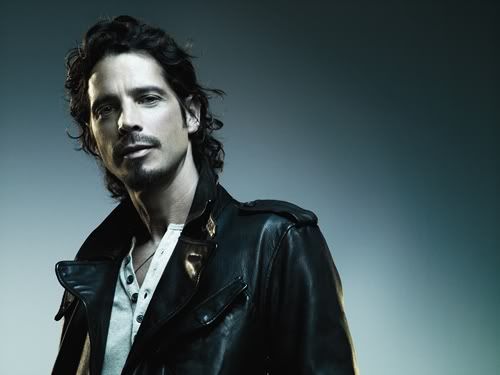 As we've extensively documented on this here blog, Chris Cornell needs a rock-and-roll bailout, having undeniably decimated his credibility this year by releasing the Timbaland-produced pop travesty Scream. Fortunately, he has taken several steps towards rebuilding his badly damaged career, including re-recording "rock" versions of Scream tracks. Still, I can't think of a better way (other than an arguably unlikely Soundgarden reunion) to bring Cornell back from the brink than for him to join Velvet Revolver. Cornell's got one hell of a set of pipes on him, a voice that easily tops Weiland's raspy croon. There's a pretty clear benefit to the band as well: a recognizable name with two hugely successful bands and several hit singles on his resume. A lineup like that would have absolutely no problem finding a record label willing to throw thousands and thousands of dollars at them.
Of course, when Slash' album is released (read: leaked), we'll get a better sense of the chemistry between these two hard rockers. Until then, I'm pretty optimistic, though this is, as Vince once put it, "reckless speculation" on my part.
-GS
[Gary Suarez has seen fire and rain. He usually manages WHOLLY DIVER (a Dio tribute site) and the consistently off-topic No Yoko No. Say, why don't you follow him on Twitter?]
Sponsored Links from Across the Internet
Show Comments