I DISAPPEARER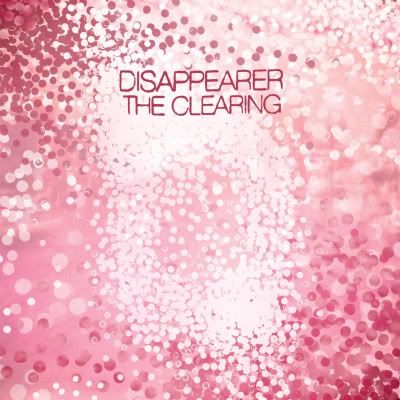 When it comes to metal and hardcore, 2009 has been an exceptional year for the Commonwealth of Massachusetts. The legendary Cave In officially reunited, played some shows, and released the four-song Planets of Old 12″. Converge dropped the highly-anticipated Axe To Fall, considered by some to be as good as or even better than their benchmark album Jane Doe. Hell, that band's bassist Nate Newton even managed to secure substantial attention and overwhelming praise for Darkness Come Alive, the latest from his Doomriders side-project. In this somewhat incestuous collection of talented New England musicians exists yet another amazing group called Disappearer, who have given us possibly the best album of the year.
First, a brief history lesson: Bassist Jebb Riley, guitarist Thomas Moses, and drummer Ryan Begley were all members of unsung Boston post-hardcore project There Were Wires. After that group disbanded, the three of them formed Disappearer. (Begley has since left, replaced by Matt Spearin who produced a 2004 documentary on There Were Wires.) Additionlaly, Riley kept busy as a designer as well as playing bass in Doomriders. Though initially an instrumental trio, Disappearer recorded some demos with Riley on vocals back in 2008 with the aid of Cave In's Steve Brodsky, which they subsequently gave away for free online. Some of those songs appear as new, final mixes on their debut album, which boasts production from Converge's Kurt Ballou. Still with me? Great!
The Clearing kicks off with "A Skull Full Of Bats", a sludgy metallic maelstrom of noise rock bluster and post-hardcore bellowing. While Moses' guitar work throughout is impressively melodic and epic, as evinced on absorbing cuts like "Glassland," Riley's thick, overdriven basslines frequently take precedence in the mix. "Etched" exemplifies Disappearer's cohesively dissonant blend of instrumentation, with Spearin's deliberate drumwork setting the stage for bone-rattling bass and riffs that practically sing. Though the band's sound is unique -a particularly gratifying characteristic in this age of disconcertingly neat subgenre classification – presumed influences can be deduced. The classic Amphetamine Reptile roster is a given, but in many ways Disappearer resemble Godflesh with their sluggish tempos, hoarse vocals, and generally ominous overtones. Parts of "Nine Hearts" even remind of mid-90s alt-rock cult favorites like Failure and Hum, albeit filtered through a metal framework. The title track closes the album with unexpectedly bluesy angst, shifting gears four-and-a-half minutes in for some necessary catharsis, emotively delivered in distorted waves of soloing guitar.
Disappearer's profile recently has been raised thanks to a coveted opening slot on Pelican's recent tour, but in a just world these guys would headline those same venues to voracious capacity crowds. Since first buying The Clearing several months back, I have repeatedly come back to this record to give it my undivided attention. I am absolutely enthralled by Disappearer, an uncommon phenomenon in my adult life. The omission of this album from other bloggers' year-end lists is unfortunate, as it will almost certainly top mine.
(5 out of 5 horns)
-GS
Sponsored Links from Across the Internet
Show Comments