HANGIN' WITH PHILIP H. ANSELMO
As some of you guys may or may not know, I am currently working with Philip H. Anselmo on his autobiography. In fact, the questions I get asked most often these days are, "How's that book with Phil coming along?" or "When's Phil's book coming out?" or "What's it like working with Phil?"
I can happily inform you that, though it is a slow process, Philip's book is going to kick major fuckin' ass!
The most difficult thing right now is trying to get are schedules to mesh. With his constant touring, recording, and label managing, Philip is one busy motherfucker. Combine that with my full-time Mr. Mom hat, promoting my latest book, Savage Son, and writing my next true crime book, Teach Me To Kill, we haven't had a ton of time to focus on the book. That will all change this summer after Philip returns from Europe after a string of concerts with Down.
Philip's writing, as should come to no surprise to anyone, is focused, intense, and gut rippingly funny. You know some of the stories, of course. But you really have no true idea what went on during the heyday of Pantera, during the downward spiral, or really much anything else that you thought you really knew. Just be prepared to read, quite possibly, one of the greatest rock and/or metal autobiographies ever.
As for working with Philip? I fucking love it. He, and his girlfriend Kate Richardson, have welcomed me into their family with open arms. Of course, it probably helped that I was a fan of Pantera from way back in the Terry Glaze (pre-Philip) days, that I knew the lyrics to Aftershock's (Kirk Windstein's band before Crowbar) "Invisible Tattoo," and could sing harmonies with him to Queen's "The Prophet's Song." Oh, and the fact that we are both football fanatics doesn't hurt. Go Steelers!
I'll keep you guys posted here, first, as we make more progress on the book. Stay tuned…
In the meantime, enjoy some random photos and videos of me and Philip hangin' in the past year.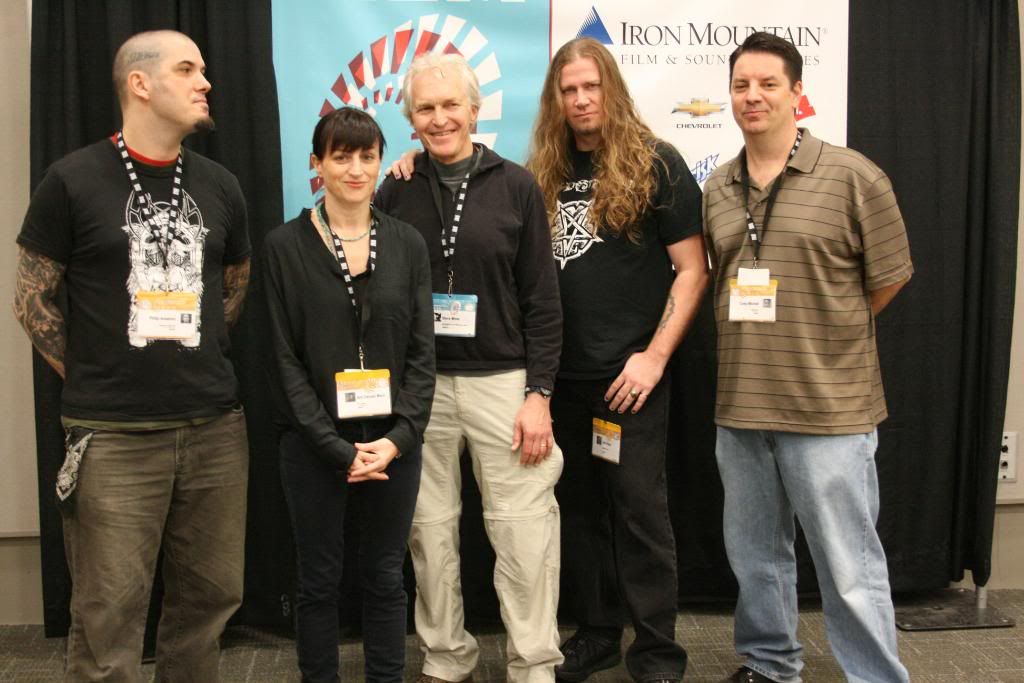 -CM
Corey Mitchell is a best-selling author of several true crime books. Philip Anselmo turned him on to "The House With Laughing Windows."
Join Corey at Facebook and Twitter.
SXSW Photos © 2011 Amanda Rebholz
Sponsored Links from Across the Internet
Show Comments