AC/DC: The Preferred Soundtrack of the Militantly Monogamous
I'm assuming by now that you've all heard about the scandal surrounding the website Ashley Madison, but on the off chance that you haven't: basically, this sleazy site was designed for married people who wanna have an affair to meet one other… but the site was recently hacked by some folks calling themselves The Impact Team… and the names of its clients revealed to the world. In other words, the funniest possible fate for a website that runs ads like this one: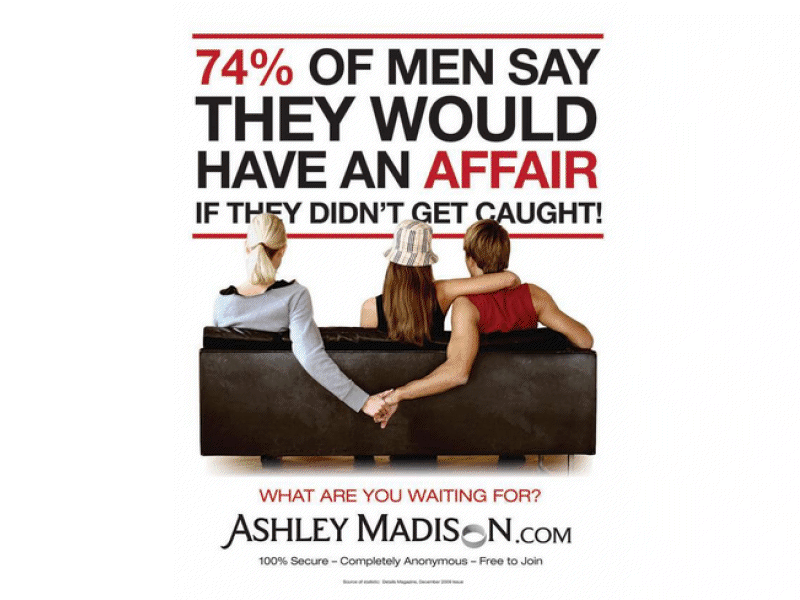 "What's this got to do with metal?" you ask? Why, I'll tell you — according to Billboard, "when employees of the dating-by-way-of-infidelity website logged into their computers July 12, they were greeted to a message from the hackers accompanied by AC/DC's 1990 song 'Thunderstruck.'" Some of the lyrics for that song, if you're curious, are as follows:
I was caught
In the middle of a railroad track
I looked round
And I knew there was no turning back
My mind raced
And I thought what could I do
And I knew
There was no help, no help from you
So, like I was saying: you can't accuse the Ashley Madison hackers of being humorless.
Avid Life Media, the company that owns Ashley Madison, is now offering a $500,000 reward for anyone who can help them catch the members of The Impact Team. Should you be so lucky as to claim this reward, perhaps you can celebrate via the use of a different AC/DC song.
Sponsored Links from Across the Internet
Show Comments