Sergeant D.'s Top Eight Albums of 2015
i don't rly listen 2 a lot of metal anymore because a) i am adult who can't relate to lyrics about dragons, gore, or beards b) i have functioning eardrums and 99.9% of metal is objectively awful. so if ur looking for someone who will pretend the new SLAYER album or whatever is good, u can close the tab right now. but if u want some recommendations on REAL music, then u came to the right place!!
8. Falling in Reverse – Just Like You (Epitaph)
I wasn't a huge ESCAPE THE FATE fan, but I am definitely on the FALLING IN REVERSE program. Like AVRIL LAVIGNE but with a convicted felon on vocals.
7. Neck Deep – Life's Not Out To Get You (Hopeless)
These guys made the right call by enlisting Andrew Wade and Jeremy from A DAY TO REMEMBER to produce this album. They went from "the British TSSF" to something like an updated, slightly more tr00 version of midd-00s mallpunk like THE STARTING LINE.
6. Dillon Francis – This Mixtape Is Fire (Columbia)
The master of moobahton is back! The drop in this song goes so hard it's almost irresponsible.
5. Carly Rae Jepson – Emotion (Interscope)
I was only kinda into Carly's giant 2012 hit "Call Me Maybe," but I absolutely love this album. "Sugary sweet pop with girl vocals" is the best genre of music.
4. State Champs – Around the World and Back (Pure Noise)
File these guys under "updated, slightly tr00 version of mallpunk" along with NECK DEEP, only they have a little more "Hollister" take on it. Which is definitely a good thing in my book.
3. Jack Ü – Skrillex and Diplo Present Jack Ü (Atlantic)
The Bieber song is the hit single on this album, but the deep cuts are the real main attraction imo. I know that being a SKRILLEX or DIPLO fan is about as cool as being a FFDP fan in the eyes of people with "good taste" but this album is so good that it shut up even the most diehard haters.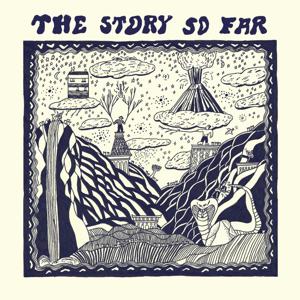 2. The Story So Far – The Story So Far (Pure Noise)
TSSF have been at the top of the pop-punk heap for a while, and despite their singer being a reclusive pothead who hates their fans they're crushing it, going to #22 on Billboard with their latest album.
1. Periphery – Juggernaut (Sumerian)
Their fans can be punishers to say the least, but my friends in Periphery dropped a hammer with this double album. Awesome songs with crossover appeal and great production courtesy of Nolly.
Sponsored Links from Across the Internet