Necessary Roughness Week 14: Silver Linings
We can all agree 2016 has been a tough one. Great artists departed this planet left and right, a comic book villain is our President Elect, and the Cowboys have been running the table in the NFC. Things were getting pretty bleak there for a minute.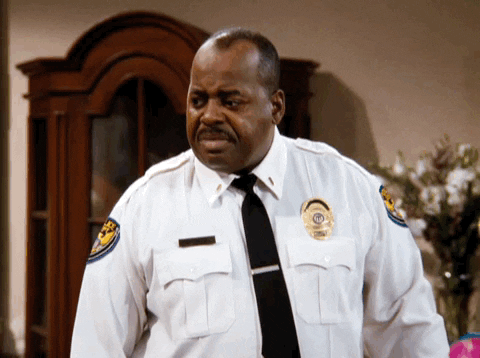 But just when things were looking their darkest, a group of heroes emerged. Are they perfect? Far from it. Are they even good? Honestly, the jury is still out.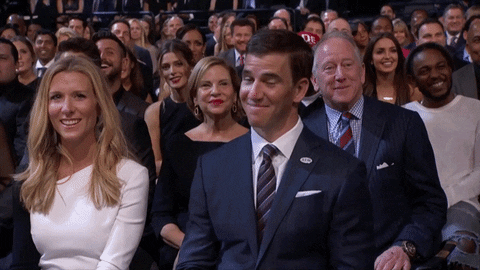 Eli kinda sucked last night, but when your defense is as good and pissed off as the Giants' appeared to be, it really doesn't matter. As long as this slant play exists, the Giants always have a shot at winning.
While the end of the year will inevitably bring with it many reflections on how awful 2016 has been culturally and politically, let's make it a point to remind ourselves and those around us that the Giants swept the Cowboys. The same Giants who knocked off the undefeated Patriots have served up the shit-hot Cowboys their only losses of the 2016 season. Don't let this man anywhere near your historic run. He will accidentally ruin it for you like a toddler knocking a candle off the table and burning your house to the ground. Fuck the Cowboys.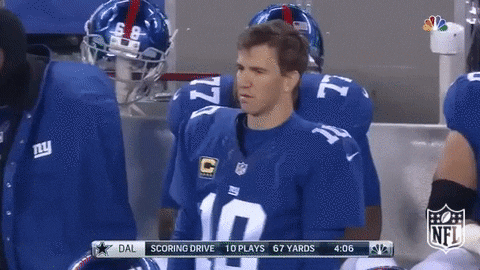 As much as I want to make all of this week's column about last night's defense porn, I'll spare you all the sweaty details. Let's take a look at what else happened, shall we?
Thursday… Goddamn, Chiefs! I have to eat my words here. I honestly thought they were the odd men out atop the AFC West. While KC definitely earned their victory, I think it's a little less meaningful on a Thursday against a hobbled Derek Carr. A win's a win, but I hope these two get to play in the postseason on full rest. Thursday games are for garbage teams like the Jags and Jets, not divisional matchups with real playoff implications. The Chiefs are in the driver's seat for the #2 seed in the AFC. Travis Kelce punking Marquette King was pretty good:
Travis Kelce doing his best Marquette King impression pic.twitter.com/UjGFui95yX

— The Cauldron (ICYMI) (@CauldronICYMI) December 9, 2016
But I think King got the last laugh…
I told him I don't need a reality show to find a girl lol… https://t.co/O54A8nCA0b

— Marquette King (@MarquetteKing) December 9, 2016
Don't look now, but the Bucs are KILLING it. Five wins in a row has them locked up with Atlanta atop the NFC South. I got to watch the end of their game yesterday and see this absolutely PERFECT punt coverage. This is the kind of thing that takes a mediocre team and elevates them to playoff contenders. Mike Evans continues to tear it up while Jameis Winston plays fearlessly. They're gonna be a handful come January.
If John Stockton & Michael Jackson had a baby… WHAT. A. PLAY. #NOvsTB https://t.co/r8B267o3dD

— SCOTT WARNER (@ScottWarner18) December 12, 2016
Speaking of the Falcons, yesterday they scored more touchdowns in LA than LA has scored in LA all season. Good thing LA gave Jeff Fisher a contract extension! Wouldn't want to let that kind of competence leave. I'm not sold on the Falcons being legitimate contenders. They have a great record, but shit the bed at home against the Chiefs. While 42 is a lot of points, I don't know if they would have looked nearly as good without Julio against literally any other team in the league.
Is there a team in the league as confounding as the Green Bay Packers? It was only a few weeks ago that Tennessee dropped 47 points on those helpless little cheese heads. This week they made their rout of the Seahawks look downright routine. Can someone shed some light for me?
Fantasy Pimp Of The Week
Le'Veon Bell. Duh. 236 rushing yds, 62 receiving yds, 3 TDs! WHAT. I'll use this space to remind everyone that Bell was suspended the first three games of this season for smoking weed. I'm glad the NFL robbed him of three paychecks and the viewers of this kind of talent because of some draconian ideas about morality related to smoking pot. Clearly it's impacted his ability to do his job. Probably would have had 300 total yards if he wasn't distracted by the lava lamp on the sideline.
So… @L_Bell26 is very, very, very GOOD. #PITvsBUF
https://t.co/59jujV5R0M

— NFL (@NFL) December 11, 2016
Rob Ryan's Shit Kickin' Jam Of The Week
Rob Ryan is the NFL's resident longhair. Look at that mane! When I feel like I can't possibly chug another beer, one look at this maniac gives me hope. This is where I'm going to put a track that I like to imagine Rob and Rex drinking beers and smoking weed to every week. They might be out of jobs next week, so I had to pick a real jammer. This week's song is "Mississippi Queen" by Mountain. One of the heaviest and most headbangingest songs of all time.
Hey, by the way, I made a Spotify playlist for this stupid gimmick. Next time you're about to do a sweet jump on your dirt bike, blast this motherfucker.
Sponsored Links from Across the Internet
Show Comments