Axl Rosenberg's Top Fifteen Metal Albums of 2017
Sorry losers and haters, but my I.Q. is one of the highest – and you all know it! Please don't feel so stupid or insecure, it's not your fault.
15. Sunlight's Bane – The Blackest Volume: Like All the Earth Was Buried (Innerstrength)
The concept of global warming was created by and for the Chinese in order to make U.S. manufacturing non-competitive.
14. The Erkonauts – I Shall Forgive (Indie)
I will be asking for forgiveness, but hopefully I won't have to be asking for much forgiveness. Why do I have to repent, why do I have to ask for forgiveness if I'm not making mistakes?
13. Völur – Ancestors (Prophecy Productions)
I'm sorry, but my ancestors didn't make their way to this great country to have immigrants come in and take their jobs!!!
12. Body Count – Bloodlust (Century Media)
I am the least racist person that you have ever met. I am the least racist person. I have a great relationship with the blacks. I've always had a great relationship with the blacks.
11. Igorrr – Savage Sinusoid (Metal Blade)
You know who's one of the great beauties of the world, according to everybody? And I helped create her. My daughter. She's six feet tall, she's got the best body. She made a lot money as a model—a tremendous amount.
10. Oxbow – Thin Black Duke (Hydra Head)
I don't know any — honestly, I don't know David Duke. I don't believe I have ever met him. I'm pretty sure I didn't meet him. And I just don't know anything about him.
9. The Haunted – Strength in Numbers (Century Media)
We had a massive field of people. You saw them. Packed. I get up this morning, I turn on one of the networks, and they show an empty field. I say, wait a minute, I made a speech. I looked out, the field was — it looked like a million, million and a half people. But, you know, we have something that's amazing because we had — it looked — honestly, it looked like a million and a half people. Whatever it was, it was. But it went all the way back to the Washington Monument. And I turn on — and by mistake I get this network, and it showed an empty field. And it said we drew 250,000 people. Now, that's not bad, but it's a lie. We had 250,000 people literally around — you know, in the little bowl that we constructed. That was 250,000 people. The rest of the 20-block area, all the way back to the Washington Monument, was packed. So we caught them, and we caught them in a beauty. And I think they're going to pay a big price.
8. Full of Hell – Trumpeting Ecstasy (Profound Lore)
Major portions of the world are in conflict and some, in fact, are going to hell.
7. The Modern Age Slavery – Stygian (Innerstrength)
So many great Italian friends are with us today.  And we renew, always, the deep ties of history and friendship that link together the American and the Italian peoples.  That history traces its roots to the timeless contributions of Italy to civilization and human progress — so true — stretching all the way back to Ancient Rome.
Through the ages, your country has been a beacon of artistic and scientific achievement — and that continues today — from Venice to Florence, from Verdi to Pavarotti, a friend of mine.  Great friend of mine.  These bonds of history and culture have only grown stronger as our two nations have become close partners, dear friends, and very vital allies.
6. Mutoid Man – War Moans (Sargent House)
I'm good at war. I've had a lot of wars of my own. I'm really good at war. I love war in a certain way. But only when we win.
5. Phobia – Lifeless God (Willowtip)
I was in Russia years ago, with the Miss Universe contest which did very well – the Moscow area. And I told many people: be careful. Cameras all over the place. Again, not just Russia, all over.
Does anyone really believe that story? I'm also very much of a germaphobe, by the way. Believe me.
4. Celeste

 

– Infidèle(s) (Denovali)
Isn't it interesting that the tragedy in Paris took place in one of the toughest gun control countries in the world? If the people so violently shot down in Paris had guns, at least they would have had a fighting chance.
3. Chelsea Wolfe – Hiss Spun (Sergeant House)
You could see there was blood coming out of her eyes. Blood coming out of her wherever.
2. Power Trip – Nightmare Logic (Southern Lord)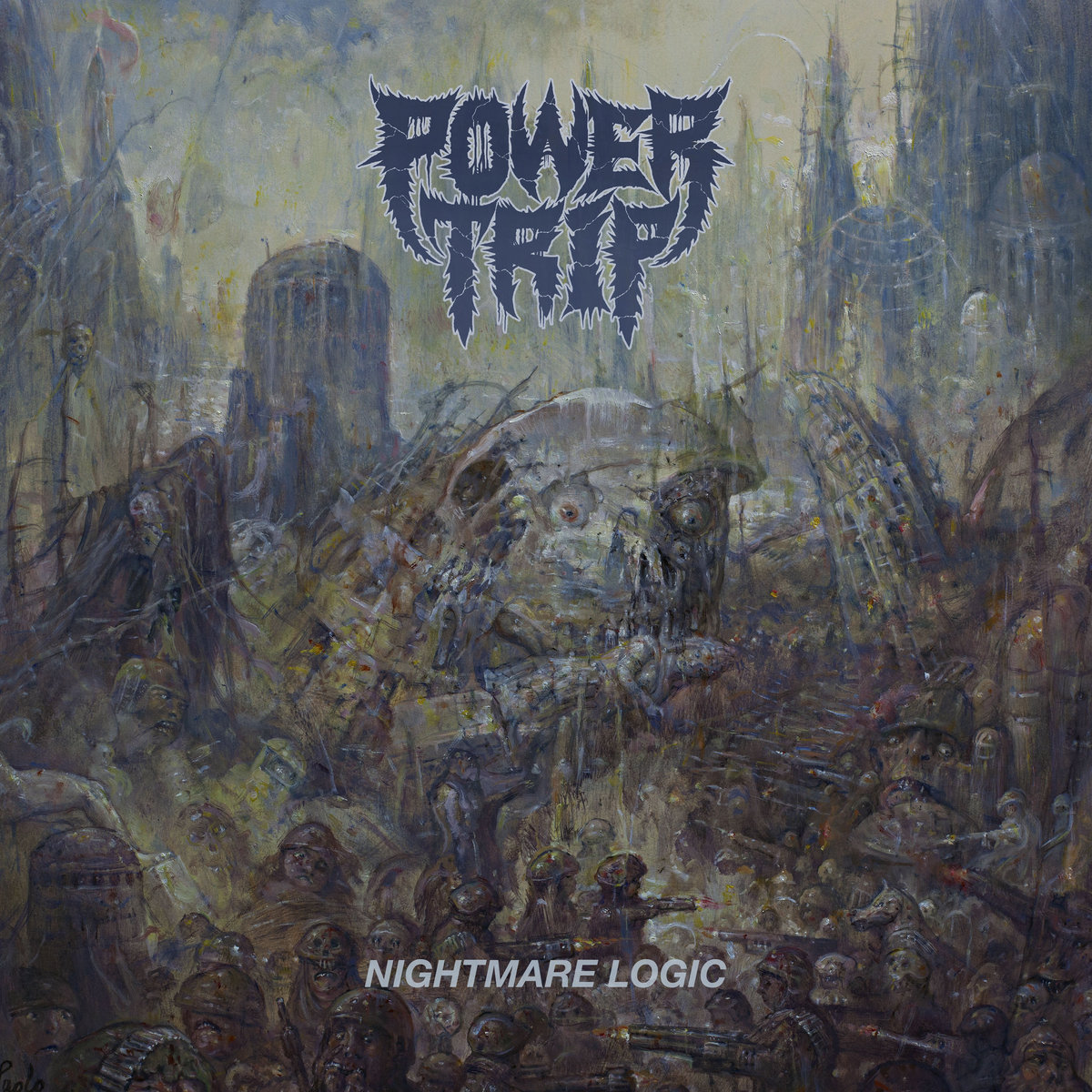 Today, we are not merely transferring power from one administration to another, or from one party to another — but we are transferring power from Washington, D.C., and giving it back to you, the people.
1. Darkest Hour – Godless Prophets and the Migrant Flora (Southern Lord)
You guys know what this represents? Maybe it's the calm before the storm.
Sponsored Links from Across the Internet
Show Comments