Modtoid Man's Top Fifteen Metal Albums of 2019
Looking back at my Best of 2019… So Far list, it's almost like you could say the back half of the year didn't wallop immense amounts of ass since nine of those albums also appear here. Untrue – lots of great albums dropped between July and now, but a large amount of what makes a great album great is its staying power. How many times did you go back to it? How often did you wake up with its melodies stuck in your head? Did it make you feel?
Anyway, the theme this year was power, which comes in many forms, and, uh.. maybe a slight bias toward Holy Roar Records which is an amazing label with hard-hitting artist after artist. If you think I'd like any bands or albums similar to the ones here, let me know. :)
15. Ithaca – The Language of Injury (Holy Roar Records)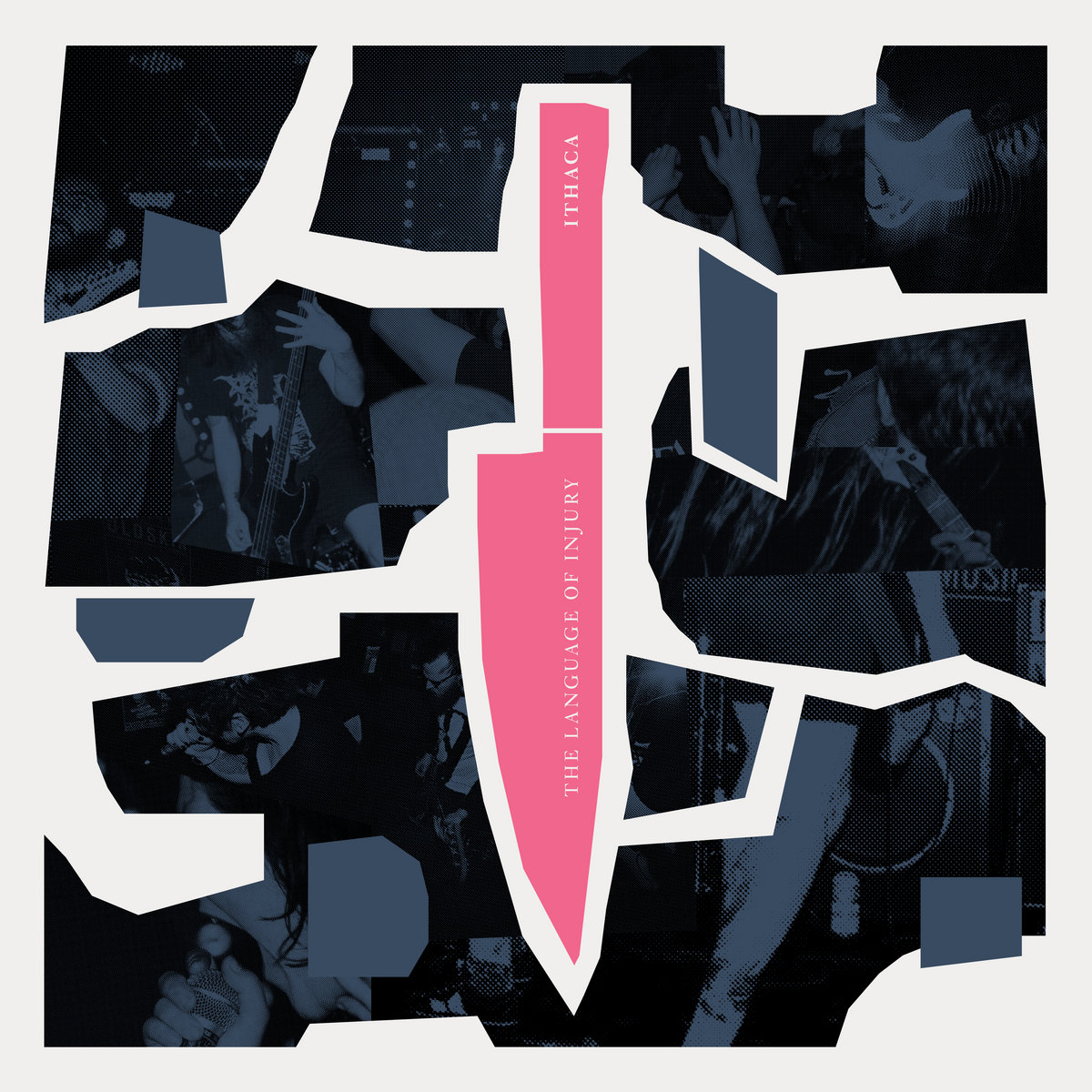 What's a list like this without a little hardcore? Some bands just don't give a goddamn fuck, and Ithaca's one of them. The UK five-piece are ready for war with mosh-ready guitars, striking stage presence, mathcore-esque movements, and a bone to pick. The youthful energy and rage is palpable in a way that wasn't topped by anyone else this year. Even with delicate atmospheric moments that call forth contemporaries like Svalbard, The Language of Injury will kick you in the neck.

14. HEALTH – VOL. 4 :: SLAVES OF FEAR (Loma Vista Recordings)

I've had a deep love for HEALTH ever since their last LP DEATH MAGIC and their work on the Max Payne 3 soundtrack. A little industrial, some drone, a lot of atmosphere, all killer. Not strictly metal, but it only takes a couple listens to see their dark dreariness as a fine interpretation of nihilistic heaviness. SLAVES OF FEAR is catchy and cavernous – drugged out its mind so as to make everything hazy and numb in the best way possible.

13. Herod – Sombre Dessein (Pelagic Records)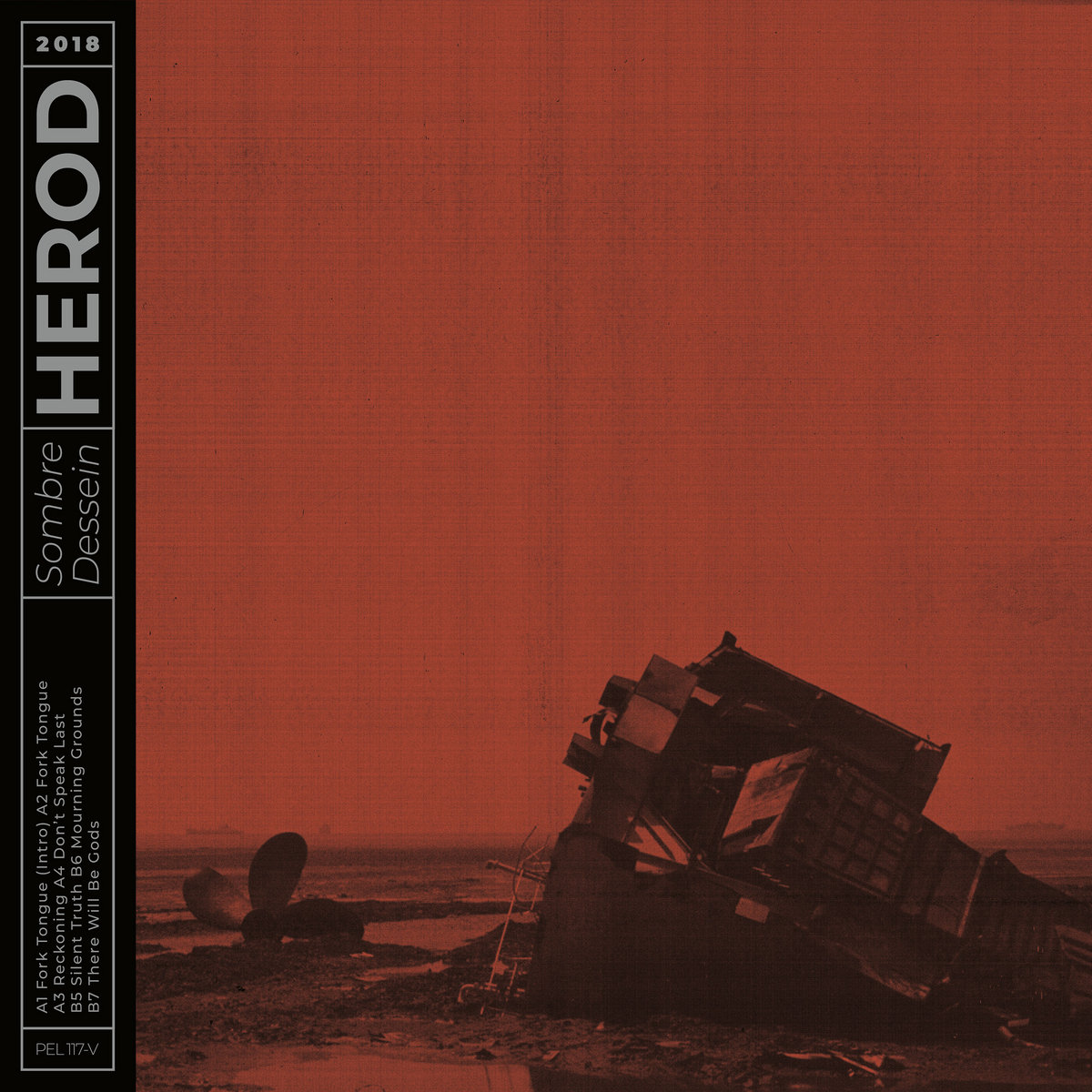 Simply put, ever since it came out in February, I've considered this the heaviest album I've heard all year. The sludgy, post-metal wrecking ball that Herod wield will feel familiar to fans of The Ocean – makes sense as they're labelmates on Pelagic. Its single "Reckoning" will throw a goddamn planet at your head.

12. Throes – In the Hands of an Angry God (Holy Roar Records)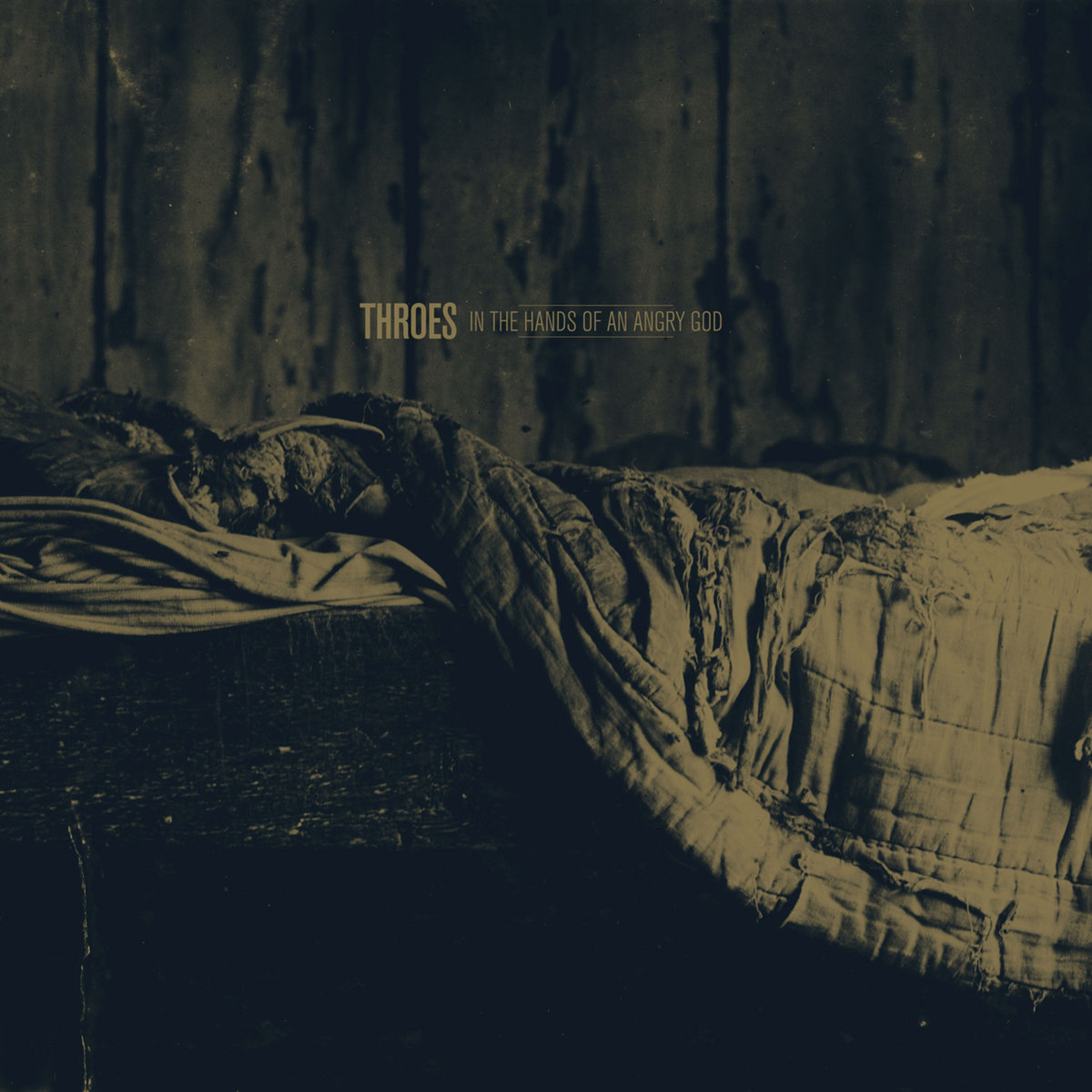 What's the second heaviest album I've heard this year? Probably this one. Why is it a space ahead of the album I consider the heaviest? I like the way Throes handle their variety of tones a bit better. Lurching and dangerous, this sludgy post-hardcore outfit are a force to be reckoned with. There's a good amount of nuance, but just as the name implies, it all comes back to the savage and righteous anger channeled in their music. Succumb to it.

11. Pijn + Conjurer – Curse These Metal Hands (Holy Roar Records)

What a nice-ass album this is. Progressive post-metallers Pijn (pronounced like "pine") and doomy post-metallers Conjurer (pronounced like "conjurer") pal up for a joint album (not a split!) that's a lot different from the music they individually play. Curse These Metal Hands has an air of sunniness and positivity to it without sacrificing the heaviness, a far cry from the cynicism and emptiness present on their previous works. It also feels a little fun! You can feel the camaraderie coming through in how the music is executed. Anyway, this is awesome progressive metal for fans of Baroness and Mastodon.

10. Opeth – In Cauda Venenum (Moderbolaget Records/NB)

After a rather tumultuous rebranding into progressive rock, Opeth settled into their new skin with In Cauda Venenum. Their work has always been dark, but Mikael Akerfeldt's storytelling is especially marked by tragedy and violence here. Beauty is captured just as much as the cessation all around us, like a fallen leaf in autumn winds. Easily Opeth's best album this decade. And hey, it's all in Swedish which adds an extra layer of magic! No growls, but is anyone honestly expecting them any more?

9. Amygdala – Our Voices Will Soar Forever (Prosthetic Records)

Amygdala are pissed survivors. Tackling subjects like sexual violence, body autonomy, parental abuse, and more is never easy – so Amygdala don't approach it easily. Every scream from vocalist Bianca Quiñones cuts wickedly deep, getting very personal with their battle with mental illness, violent marginalization and oppression still prevalent the world over. The Latinx quintet mix this in with hardcore punk fury, metal heaviness, and a little nu-metal groove. A relatable protest album for the ages that makes my Chicano heart swell.

8. Smoulder – Times of Obscene Evil and Wild Daring (Cruz Del Sur Music)

There was no better time for an album with this title than 2019, even though Smoulder's aged sound may fit better in the realm of late 80s/early 90s heavy metal. Supremely catchy and lethally groovy, this Toronto quintet specializes in epic doom metal greatly influenced by high fantasy like Eternal Champion ("Ilian of Garathorm") or Game of Thrones ("Bastard Steel"). Sarah Ann's vocals – improved since the band's demo EP – are the perfect pitch for stories of clashing swords, horses and sorcery (horsery?), just about anything in a Dungeons & Dragons handbook.

7. Magic Circle – Departed Souls (20 Buck Spin)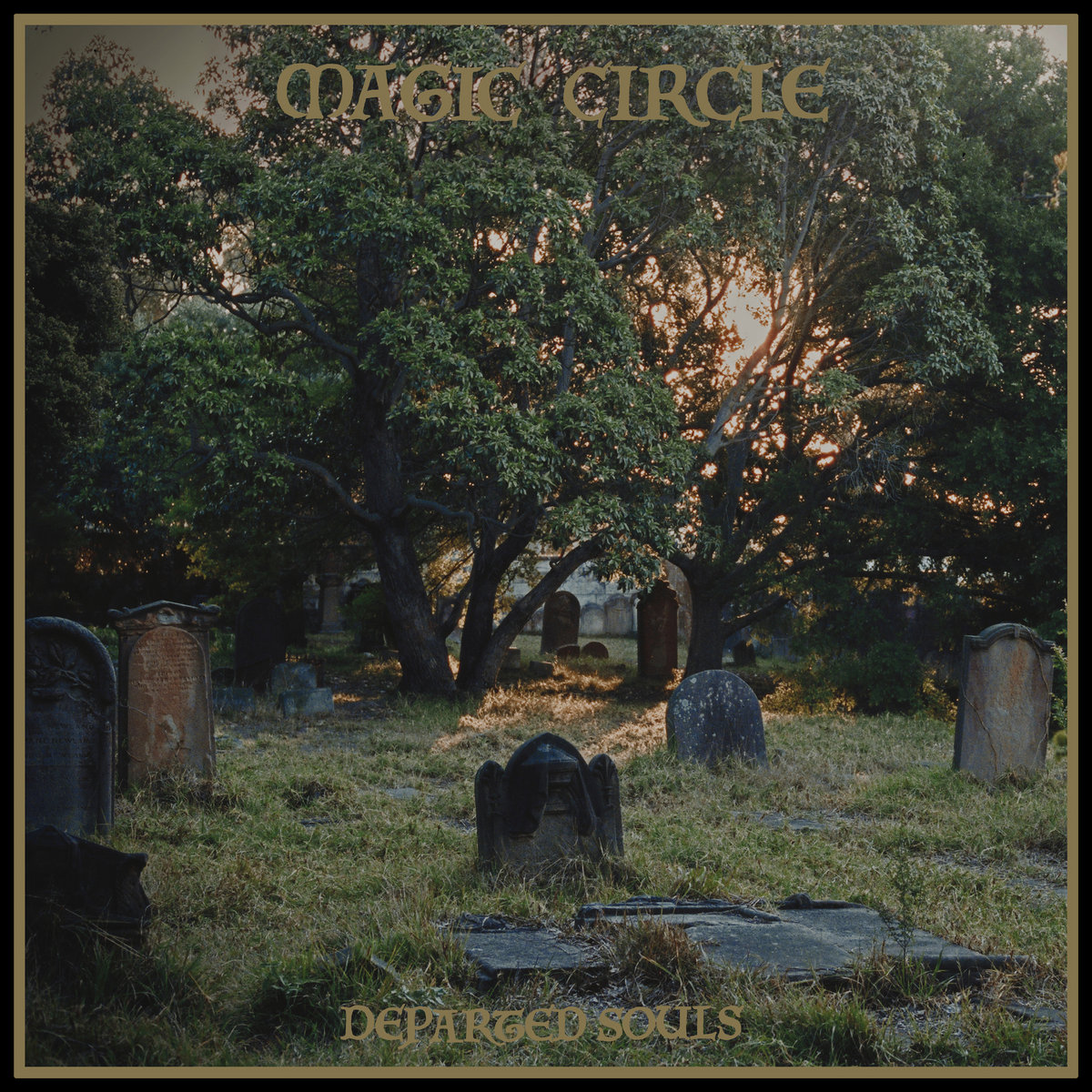 I feel like almost no one knows about this band and it's a fucking shame. Magic Circle are one of the pre-eminent classically-styled heavy metal/doom bands I've heard this decade, and their new album is a masterclass in execution of that sound. Great riffs, soaring vocals, raw production, dynamic pacing, just pure 80s arena nostalgia that doesn't overstay its welcome. You need to hear this if you have a purist side.

6. Devin Townsend – Empath (HevyDevy Records/InsideOutMusic)

Empath is quite the experience. As someone who's followed Devy closely for about a decade, this feels like the album he's always wanted – needed, even – to make. It's profoundly him, radiating his positive, easy-going energy. I see his shiny bald head transposed over the Canadian flag when I hear the soaring choirs. Devin is a huge personality in heavy music that's made a name for himself with larger-than-life music, but to make an album that so accurately captures all of him into an epic, diverse, and theatrical monolith of progressive music is something else entirely. This album is beyond impressive.

5. Lingua Ignota – CALIGULA (Profound Lore)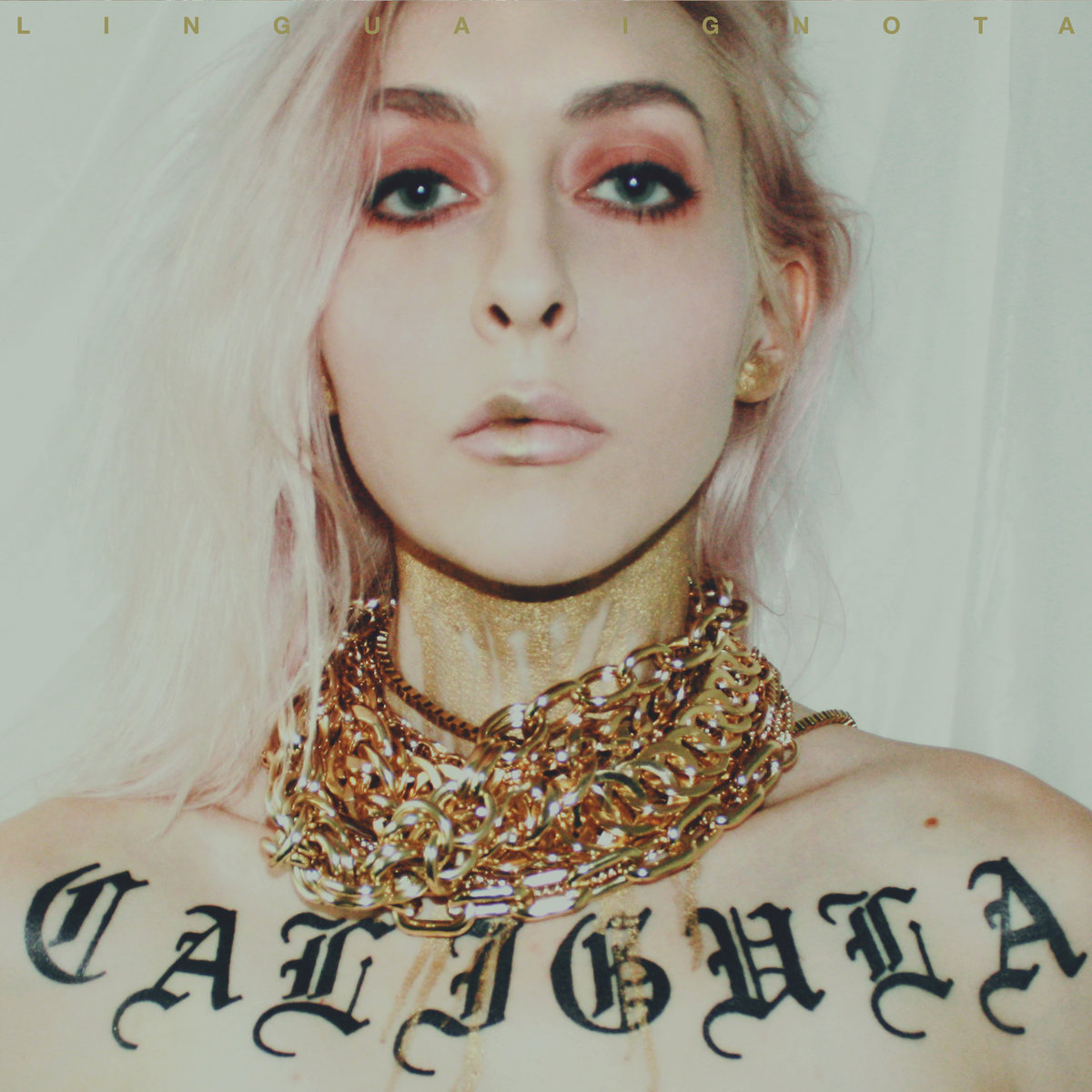 This album took me the longest to write for because it's so enigmatic. CALIGULA isn't metal, with Kristin Hayter even eschewing the label from her work under the Lingua Ignota name, but it is profoundly heavy and dense in both theme and sound – well-liked by metal fans with a penchant for brutal catharsis. Two of the three tags on the album's Bandcamp page that aren't "United States" are "retribution" and "experimental" which just about sums it up, albeit doesn't emotionally prepare you for the ultimate betrayal and interpersonal violence that this album is rife with. The only album on this list I can genuinely call distressing, but in that expression Hayter also tears herself from the things that beat her down and seek to destroy her. An unprecedented look into justice, the likes of which are unknown to this world.

4. Rorcal – Muladona (Independent)

Based on a supernatural horror novel by Eric Stener Carlson, this sludge metal album is unparalleled in terms of gritty and disturbing storytelling. Utilizing recitation of some first-person passages from the novel itself – from the author himself – this album pummels you to dust as if every drum beat is hell's mortar and pestle. The atmosphere is paranoid and threatening, the tone is violent and unrelenting, Muladona imagines a hellscape that feels all too real with its remarkable detail and expert craft.

3. Avandra – Descender (Blood Music)

Christian Ayala Cruz wrote Descender's songs around the time his homeland of Puerto Rico was ravaged by extreme weather in 2017 and mostly left to fend for itself, crippled and literally drowning. You can feel that sense of bleakness embedded in Avandra's Cynic-like progressive metal. It's such an emotional masterpiece of the genre and its first two tracks, "Beyond the Threshold, Pt. I and II", are probably the most stirring tracks I've heard all year in metal.

2. Wilderun – Veil of Imagination (Independent)

Holy shit, this album is amazing. Epic doesn't even begin to accurately describe the scale of this album. It's so massive in its orchestral progressive metal stylings that I believe there are no words to properly frame its size. The album's story is magnificently fantastical, showing you realms untravelled by humankind. The emotional breadth of it all calls forth a supreme primal magic untapped by anyone, only used by deities long gone from this planet. It's so good, I'm still not over the fact that Wilderun managed to outdo themselves from their last stunning LP, Sleep at the Edge of the Earth. This would easily be my album of the year were it not for an album that just barely eclipses it in terms of artistry…

1. The Chemical Mind – Beneath the Shadow It Casts (Independent)

Don't let the artwork fool you – this is the best atmospheric black metal I've probably ever heard. The Chemical Mind is a one-man band conceived by Nick Krueger, multi-instrumentalist and vanguard of heavy music. Kreuger dared to be different with how he approached his art, using depth in his sound to cascade beautifully into the places he wanted to show us, writing ethereal poetry by which he relays stories untold. Beneath the Shadow It Casts feels spring-like, surrounded by forests inhabited by ethereal forces. With some help from Xanthochroid vocalists Sam Meador and Matthew Earl (check them out too – amazing stuff), we get a full-fledged, transcendental experience that isn't just the best album I've heard in 2019, but one of the best I've heard in my life.

Sponsored Links from Across the Internet
Show Comments