Sh*t That Comes Out Today: November 6, 2020
Here we are at the end of a totally normal week. At least we have new metal releases to decompress from what was surely not a stressful few days for anyone!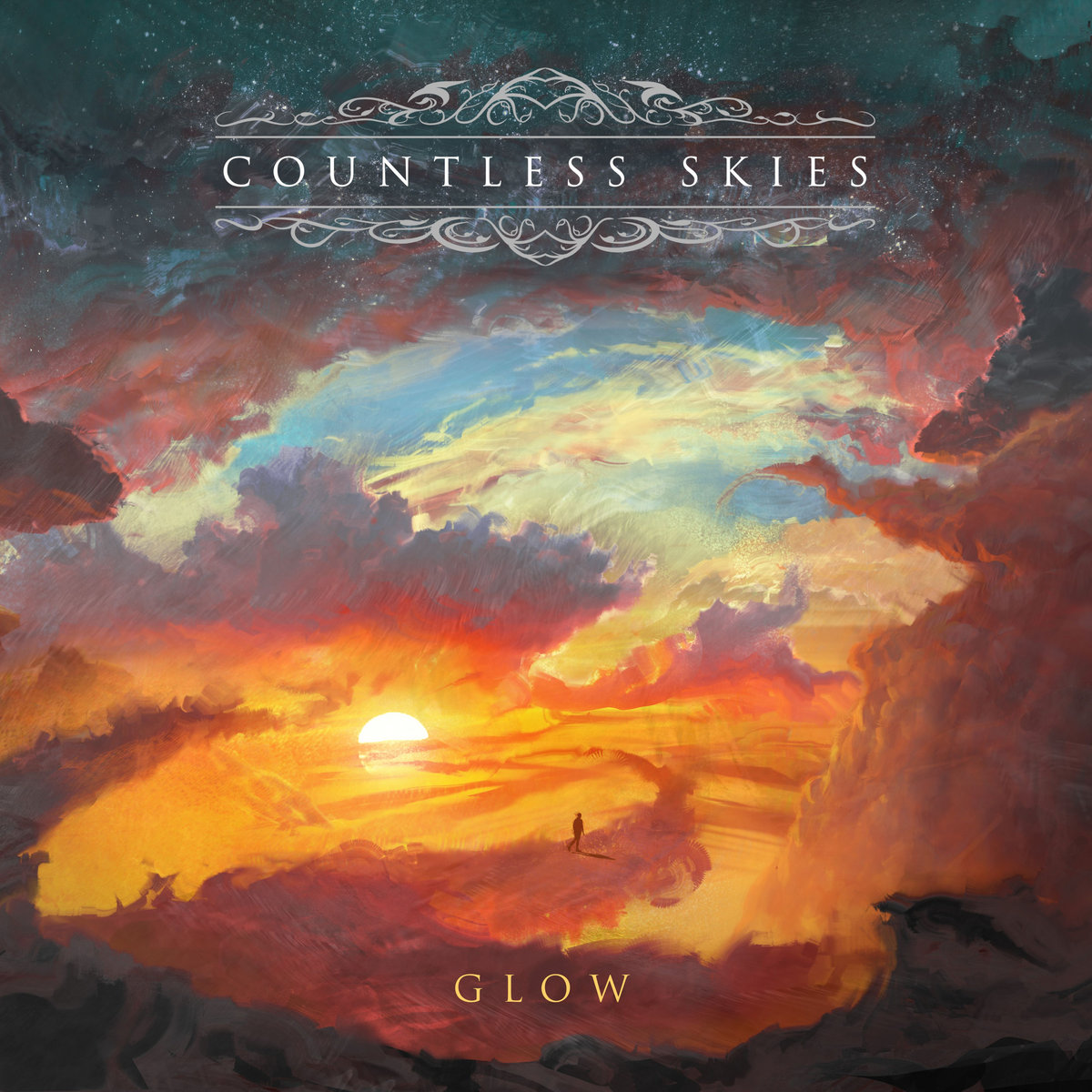 Countless Skies
Glow (Willowtip)
Whoa, where did these guys come from? England, obviously, but I was not anticipating a melodeath band blowing me away in 2020. Don't expect just another At the Gates knockoff here. Their stately, epic approach to the Gothenburg style on Glow helps Countless Skies stand out from the countless In Flames clones — it reminds me of Scale the Summit and Devin Townsend covering Dark Tranquillity. The progressive touches certainly work, but it's the deeply emotional playing and grandiose riffs that really allow this to shine. Definitely check this one out.
Fates Warning
Long Day Good Night (Metal Blade)
Fates Warning have been in the "geometrical logo" phase of their career for a while now. This, their thirteenth album, is also their longest (at 73 minutes), allowing them to really stretch out — which fans of their type of mature prog metal will love. Unfortunately, it tends to blend together, making highlights like "Now Comes the Rain" get lost in all the tasteful musicianship. The band knows what they're doing but I wish they would edit a little more.
Hey Colossus
Dances/Curses (Learning Curve)
Hey Colossus started out as a much noisier act, but on their thirteenth album they've become kinda like Torche in Cinemascope. Torche go for more compact, punchier doses of sludge pop. Hey Colossus use similar ingredients for a more expansive psychedelic approach here. This double LP has some guest narration from Mark Lanegan, a 16-minute shoegaze epic, and Unwound-style angularity to keep things fresh. Despite the extensive run time, this may ironically be their most accessible album yet.
Jucifer
نظم (Nomadic Fortress)
Considering that Jucifer's unofficial third member is a wall of amplifiers, it's reasonable to expect PA-busting heaviness from the nomadic doom duo. نظم may be one of the biggest departures from a band's core sound, uh, ever. It's unlikely anybody predicted they'd ever record an Arabic pop album. I'm mostly unfamiliar with that style of music, to be honest, so I don't know how Jucifer's take on it compares. I do know that, as with everything the band does, the music is heartfelt and approached with the utmost respect for the culture. Nods to shoegaze, drone, post-punk, and other discordant sounds keep it connected to their catalog, but it's still very different — and very cool.
Lykantropi
Tales to be Told (Despotz)
Yeah, I'm a sucker for rock music with flutes, what can I say? Lykantropi fit into the whole occult rock thing practiced by bands like Blood Ceremony, Jess and the Ancient Ones, and Purson that was big a few years back. They cast an alluring spell on the listener with their third album, the Swedish folk melodies and vocal harmonies oozing with mystical atmosphere. There's a timelessness to this stuff — obviously Tales to be Told nods to the 70s, but the roots in traditional folk music help it strike a primal chord.
OTHER SHIT THAT COMES OUT TODAY
Alter Bridge – Walk The Sky 2.0 EP (Napalm) Listen
Belphegor – Necrodaemon Terrorsathan Remaster (NB) Listen
Deluge – Aego Templo (Metal Blade) Listen
Eternal Idol – Renaissance (Frontiers) Listen
Orianthi – O (Frontiers) Listen
Pulchra Morte – Ex Rosa Ceremonia (Transcending) Listen
Solstafir – Endless Twilight Of Codependent Love (SoM) Listen
Surma – The Light Within (Metal Blade) Listen
Sponsored Links from Across the Internet
Show Comments