COREY'S AUGUST 2011 BLEEDERS' DIGEST (THE "IT'S ABOUT F*CKING TIME" EDITION)
Last year (and the year before) I got way too busy with this thing called life and missed out on a lot of quality music. I am here to rectify the error of my ways, month by month.
Sorry for the delay. Been extra busy writing books, covering film festivals for Bloody Disgusting, and watching zee American football. Also, my listening tally practically doubled with the introduction of Spotify in my home.
Here are the August 2011 releases that got under my skin, burrowed their way into my brain, made my ears bleed, or simply tickled my unmentionables:
AUGUST '11 BLEEDERS
These are the keepers. I expect to spin these throughout the year and longer.
Brainoil – Death of This Dry Season (20 Buck Spin)
2011 is turning out to be the year I warmly embraced sludge. After catching Eyehategod at SXSW, spending time with Mike IX Williams and Jimmy Bower of EHG, doing a little road time with Down, and finding some new excellent albums by bands such as American Heritage, Hail!Hornet, and now Brainoil, I believe it is safe to say I am a convert. Brainoil delivers the goods after a nearly eight-year absence in the form of killer fucking crunchy guitars, up-tempo sludge (contradictory, I know, but so appropriate), and an excellent vocal performance that veers into death metal and even black metal via hardcore. Think eyehatesatyricon and you're not that far off. Now, if I can only convince Philip Anselmo to put together a package with the five aforementioned bands, stoners across the world would rejoice. Or not.
Caïna – Hands That Pluck (Profound Lore Records)
Fuck! I hate finding a good new band (new to me), only to find out that they now cease to exist. Such is the case with one-man post-black metal maven Andy Curtis-Brignell (with random bass by Jon Brignell), who is saying goodbye to his long-term poroject, Caïna. As such, Hands That Pluck reflects a sound of finality, of demise, of the end. "Soundtrack to the apocalypse" is an over-used metal journalism phrase that I'm sure I've probably abused in the past, but damn if it is not the most appropriate descriptor to explain what's going on with this record. Mixing elements of the aforementioned black metal and post metal, along with some crust, instru-metal (think more Stars of the Lid-like than say, Pelican, as well as mid-Explosions In The Sky), and even some weirdly pop punk strains creeping in occasionally. Expect a serious case of aural whiplash from the severally tinny lo-fi black metal grinding mix/sound of the opener , "Profane Inheritors," to the laconic ambience of "The Sea of Grief Has No Shores." The repeat value of this one is through the coffin lid.
Cianide – Gods of Death (Hell's Headbangers)
One of the best old school death metal releases this year is Jungle Rot's Kill On Command. Less wanky than most of today's tech death crap, Jungle Rot finally has some company in the meat 'n taters metal category. Chicago old school DM vets Cianide bring a different type of gore to the table and I find it to be a very sumptuous meal indeed. Describing it as MotorFrostHammer or CelticHellHead would be pretty damn accurate. Slow and mournful raspy vocals mixed up front, backed by ferociously morbid chainsaw guitars and persistent double bass beats (not blasts) throughout. This will sate the appetite of any old banger looking for HIU2BD (How It Used To Be Done).
Craft – Void (Carnal Records)
It's seems as if August's unintentional theme is old school metal. In Sweden's Craft, we have OS black metallers who've been around since 1994 and haven't released an album in six years. Thank God/Hail Satan they did because Void is instantly going into my Top 15 releases for this year. It's not often that you get well-produced black metal with crisp Transylvanian Hunger-era Darkthrone guitar work, perfectly mixed gravelly vocals, and nice punchy (yet simplistic) drum work. This is relatively simple black metal that will make you scream "I Fucking Hate You!" at old ladies as well as steroid-ridden meatheads with equal aplomb. And if you don't think black metal can be catchy outside of Satyricon, feast your ears on my favorite hit of the 2011 summer, "I Want To Commit Murder." Never has humming a homicidal ditty been so much fun. Craft makes their Swedish compatriots, Ghost, look like the posers they truly are.
Dead and Divine – Antimacy (Wolf at Your Door Records)
As I've stated before in these columns, I never look at band photos, watch music videos, nor read online reviews of bands I have never heard before when I write up these Bleeders' Digests. I'm glad, because if I were to stick with preconceived notions of not only individual bands, but of entire genres, I would have completely ignore some stellar metalcore this year such as the new Of Mice & Men, Ektomorf, and now Dead and Divine's Antimacy. This album is Exhibit A in proving that metalcore is far from dead, much to the chagrin of many readers here. This is D&D's third release, and my first exposure to them. Let's just say, I AM SOLD. This is what Every Time I Die should sound like if they were heavier and wrote better songs. Mix in some early aughts Poison The Well, with some Underoathish vocal stylings by singer Matt Tobin, some crunchy ass well-produced guitars, and some serious up-tempo mojo for one fatal brew of metalcore that you won't be ashamed to rock out to.
Flourishing – The Sum of All Fossils (The Path Less Traveled Records)
Imagine if Treponem Pal turned up the velocity on their industrial masterpieces, peppered their aura with even more hellish soundscapes, and pulverized you with some Rush-like melodic underpinnings, and you begin to only scratch the surface of what Flourishing is all about. This is definite End Of Times soundtrack material with absolutely no hope in sight. Dark, disturbing, and mechanical, yet infused with a gasping for air desperation for life, it is music to be blamed for school massacres (Please don't do that!). Think early Godflesh, early Fear Factory, Castevet, Tombs, but much more scalding and Flourishing's debut full-lengther will begin to make sense in your feeble little mind.
Khuda – Iecava (Field Records)
Recently, I was lucky enough to find one stellar instru-metal band (Beware of Safety) to help provide the soundtrack to my full time job of writing books about murderers. Now, I can add a second such band to the mix – Khuda. This is on the lighter end of the instru-metal spectrum, more akin to bands such as latter-day Explosions in the Sky, Russian Circles, and Red Sparowes. It's chirpy, jazzy, even a bit funky in spots. This would be the type of music I would listen to when writing about an All-American blonde cheerleader and her efforts to save starving children in Somalia, while delivering apple pies ala mode to her poor, deaf great-grandmother with one leg who also happens to be blind. This, of course, would be the upbeat part of the book before the perfect girl's brutal murder. In other words, it makes you want to get up and jam, head bang to the discordant rhythms, but also causes you to look over your shoulder so as to inspect what the hell that creepy sound was trailing not far behind you. I thoroughly enjoy the head-spaces this record puts me in, and expect to listen to it constantly while finishing up my next book, Teach Me To Kill.
Moab – Ab Ovo (Kemado Records)
Nowadays, most Black Sabbath love/worship centers around the legendary riffarolla of guitarist Tony Iommi. I think it's time to refocus some of our praise on the voice and (for all intents and purposes) face of the mighty Sabbath, Mr. John "Ozzy" Osbourne. Los Angeles power doom trip Moab, led by vocalist/guitarist Andrew Giacumakis, have taken it upon themselves to spread their love for Ozzy and all things Sabbath. For some, Giacumakis' vocals will be dismissed as simply aping the legendary Alamo pisser/shoe shitter. For others, like yours truly, it will provide some metallic nostalgia, while still being modern enough to rock the fuck out to. As for the instrumentation, it's flawless. This self-recorded slab of sludgy-doom-meets-post-space-rock will practically compel you to go out and buy a pair of flaired purple bellbottoms and a giant cross necklace that would make Flava Flav blush.
Revocation – Chaos of Forms (Relapse Records)
I am not a fan of what I call "Wanky BS," or music that is simply nothing more to me than metallic masturbation. You know, shit that gets pumped around these parts endlessly. While I admire the mastery of the fretboard, I despise the ultra-uber-mega "look at me twiddly-twiddly-dee-dee-dee" jackoffs that have inexplicably overtaken the intermetalwebs. Revocation is wanky metal in a way that does not make me want to slit my wrists. Instead, they're punchy, catchy, and tastefully groovy. It reminds me of Lazarus A.D. if they were led by solo-era Joe Satriani. As a matter of fact, this should have been the album that L.A.D. should have released this year. CoF covers a multitude of metal styles from tech death to power metal to groove to melodeath to fucking swing laden with organs and horns. It's a smorgasbord of riffs, memorable choruses, and solid vocals. Indeed, it is minimal wankery that doesn't turn me off in the least.
Stray From The Path – Rising Sun (Sumerian Records)
I am remiss to praise any Sumerian acts after label owner Ash Avildsen's infantile elementary school playground taunts against MetalSucks co-Big Cheese Vince Neilstein recently in an article that supposedly bemoaned the wildfire-like spread of the streaming music format, Spotify. Frankly, Avildsen's churlish rant told me everything I need to know about him and, regardless, I decided I shouldn't hold his complete lack of professionalism against his artists, if I indeed like any of them. Of course, Sumerian's stable is not my normal cup of tea. Out of the 120+ records I have singled out in 2011 for Bleeder status, only Sumerian stable boys Born of Osiris has earned my top accolade, so my disdain probably won't rear its ugly head much anyway. An exception to my lack of enthusiasm for all things Sumerian is Stray From The Path. Probably because they stray from the beaten path of the typical "Sumeriancore" sound. SFTP is all about Crumbsuckering, Cro-Magging, Quicksand-y, ETID, Raging Against the Machine. It's angular metallic hardcore (it ain't metalcore, folks) that is propelled to a higher plane by the vocals of one Drew York, who is not afraid to call out the people who piss him off, such as MS-faves Attack Attack! Maybe he can point his venomous wit towards a certain label head for their next record. Now that would be hardcore!
Today Is The Day – Pain Is A Warning (Black Market Activities)
Unpretentious progressivism. That's what Steve Austin brings to his latest TITD offering that combines elements of grindcore, Skrew-industrial, AC/DC boogie blues guitars, Brian Johnson-esque vocal shrieks mixed with Chris Isaak croonings, and some punky thrash for good measure. This is a maelstrom mindfuck of a multitude of metal that never feels forced, contrived, or pandering. The songs are harsh, biting, and definitely worm their way into your thick skull. Not everything is face-fucking pulverization though, as Austin is not afraid to go unplugged and pull off some quality Nick Cave/Lou Reed emoting. It's sure to turn off a few close-minded meatheads, but my gut feeling is Mr. Austin wouldn't have it any other way.

Vale of Pnath – The Prodigal Empire (Willowtip Records)
Do your panties get wet thinking about the latest Fleshgod Apocalypse release? Do you sport a raging boner when listening to The Black Dahlia Murder's Ritual? Or is the tech-death of Origin more your speed? If you are a fan of any of the three aforementioned variations of death metal, then you most certainly need to pick up the debut full-lengther from Colorado tech-deathers Vale of Pnath. Inspired by the haunting writings of H.P. Lovecraft, VoP are able to create a sense of dread and despair that most death metal bands, ironically, are incapable of pulling off. This isn't merely blast beating-off (though the drumming is impeccable), but rather technical precision complimented with a true understanding of melody. Strong songwriting, stellar musicianship, and top-notch discernible production make this one of the best death metal releases of the year.
Zombie Inc. – A Dreadful Decease (Massacre Records)
At the other end of the death metal spectrum is Austrian old school boys, Zombie Inc., which is comprised of former members of Belphegor, Pungent Stench, Fleshcrawl, Disbelief, Debauchery, etc. ZINC does it slow and grimy with a touch of Stockholm melodeath combined with some early '90s Floridian pounding death and will surely appeal to fans of Bloodbath, Autopsy, Carcass, Dismember, Obituary, as well as fans of gore and horror metal. Generally mid-paced heaviness abounds with occasional flourishes of thrashing speed. ZINC doesn't unearth new ground, but really, who gives a flyin' flip? ADD simply fuckin' jams!
**SUBSCRIBE TO COREY'S AUGUST '11 BLEEDERS PLAYLIST ON SPOTIFY. IT'S FREE!**
AUGUST '11 BLEEDERS PLAYLIST – (Caïna's Hands That Pluck is the only album not available on Spotify.)
AUGUST '11 NON-BLEEDERS WORTH CHECKING OUT – This contains more than two hours of killer cuts from bands who did not make my Bleeders for the month. It even includes a few songs from some Blowers.
COREY'S TOP 10 BLEEDERS – FIRST HALF OF 2011
SPOTIFY METAL SEARCH TIP:
Be sure to check out The Pansentient League to search for new metal releases on Spotify. I have found so many quality metal releases that were not listed at About.com or Wikipedia with this search engine such as Khuda, Flourishing, Moab, and Zombie Inc., that I cannot say enough good things about it. Of course, it's not perfect — for some reason a shitload of non-metal "Various Artists" releases show up; some of the "metal" tags are bogus and usually lead to some lame dance music, Tejano, rap, etc.; and several releases are only "new" in the sense that they have been digitally converted this year. After you learn how to circumvent these flaws, you can check back every other day or so and find some killer metal releases that may not get the recognition on the web that they deserve.
A NOTE TO BLEEDER READERS:
As most of you who follow this column know, I am pretty good about responding to most every comment posted. One thing I have to ask you guys to do, however, is stop asking me why I don't like a certain record. The answer is always the same — I don't remember. I listen to anywhere from 40-80 new releases a month (84 in August alone!) and, quite frankly, only have time for the shit I really like. I've been involved behind the scenes in the metal business for almost a quarter of a century. I know what I like and what I think sounds good and usually can do so with only one spin. If a record doesn't blow up my skirt on the first spin, I move on.
Many people make the claim that the more spins you give a record, the better it becomes. I actually come from a different mindset that if you don't punch me in the gut sonically on the first go-round, it ain't gonna happen later on. Indeed, I usually end up dumping records I somewhat liked on the first spin from the Bleeder column down to the Meh'er column upon subsequent spins because I found more to dislike about the record the more I listened to it.
So, instead of asking me why I don't like a specific record, please tell me why you believe that record kicks ass. Become a proponent for something you dig, instead of just another internet complainer. Have the courage of your convictions and feel free to share with others. Who knows, maybe you will convince me to give it another spin and make me a convert as well.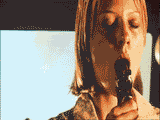 Good points throughout the record, but not enough to make we want to revisit it.
Aliases – Safer Than Reality; All Else Failed – Wouldn't Wish This On Anyone; All Pigs Must Die – God is War; Allfader – Black Blood Flux; Battlecross – Pursuit of Honor; Ceremony – Covers; Chained And Desperate – Divine Authority Abolishment; The Cleansing – Feeding the Inevitable (Almost a Bleeder); Criminal – Akelarre; Denial Fiend – Horror Holocaust; Diamond Plate – Generation Why? (Decent musicianship ruined by horrible vocals); Dir En Grey – Dum Spiro Spero (some really good parts and some really horrible parts); Eat The Gun – Runner; Excruciator – Devouring; Face Down Hero – Divisions and Hierarchies; Fleshgod Apocalypse – Agony; Ghost Brigade – Until Fear No Longer Defines Us (wanders around Creed territory too much for my tastes); Goreaphobia – Apocalyptic Necromancy; Hackneyed – Carnival Cadavre; Harvest – Years of Defiance, Years of Disgust EP; Hella – Tripper; Ilium – Genetic Memory; In Cold Blood – A Flawless Escape; Indestructible Noise Command – Heaven Sent…Hellbound (There's a lot to like here, just not enough to completely recommend it); Kittie – I Failed You; L'Esprit du Clan – Chapitre V: Drama; Lycan's Blood – Dawn of Apocalypse EP; Mare Cognitum – The Sea Which Has Become Known; Mariachi El Bronx – (II) (Good, but not metal or hardcore); Meaning Of Pain – Where Others Go Insane EP; Minushuman – Bloodthrone; Morbus Chron – Sleepers in the Rift; Nightbringer – Heirophany of the Open Grave; Nocturnal Fear – Excessive Cruelty; Oaks – s/t EP; Psychostick – Space Zombies vs. Zombie Dinosaurs in 3-D; Retox – Ugly Animals; Shadowside – Inner Monster Out; Slytract – Existing Unreal; Soulscarred – This Game You'll Lose EP; Stand Your Ground – Despondenseas; Svartsot – Maledictus eris; Totimoshi – Avenger; Trivium – In Waves; Unkind – Harhakuvat; The World We Knew – Death Dealer; YOB – Atma; Your Chance To Die – Suscitatio Somnus
Not even worth selling on eBay. Do people still do that?
Attila – Outlawed; Black Tide – Post Mortem; Bulletboys – Rocked & Ripped; Bury Your Dead – Mosh N' Roll; Christians Vs. Lions – Religion is a Mental Illness; Creations – The Gospel; Design the Skyline – Nevaeh; Dream On Dreamer – Heartbound; Eyes Set To Kill – White Lotus; Greeley Estates – The Death of Greeley Estates; High Spirits – Another Night; Jorn – Live In Black; Laid In Stone – The Perception of Power EP; Last Winter – The Heart & The Broken Compass; Malefice – Awaken the Tides; Mammoth – Darkness Battalions; Neonfly – Outshine the Sun; Powerman 5000 – Copies, Clones & Replicants; Powerwolf – Blood of the Saints; Rite – Lie In Wait For Blood EP; Shores of Elysium – Demo; Simplexity – Click to Start; Voices of Extreme – Break the Silence
AUGUST '11 MISSES
Was not able to get my grubby little hands on these platters.
All Else Fails – The Oracle, What Was Is and Could Have Been; Anterior – Echoes of the Fallen; Apostasy – Nuclear Messiah; Arkona – Slovo; Assassin – Chronicles of Resistance; Atomkraft – Cold Sweat EP; Atriarch – Forever the End; Bobaflex – Hell In My Heart; Century – Red Giant; Edguy – Age of the Joker; Entrenched – Preemptive Strike; Pro-Pain – 20 Years of Hardcore; NewBreed – s/t
BEST AUGUST '11 RECORD
Craft – Void
"I want to commit murder."
2011 TOP 15 EARLY INCLUSIONS
Let's see if they make the final cut.
Craft – Void
Dead and Divine – Antimacy
Revocation – Chaos of Forms
Today Is The Day – Pain Is A Warning
Zombie Inc. – A Dreadful Decease
Beware of Safety – Leaves/Scars (July '11)

Harm's Way – Isolation (July '11)
Arch Enemy – Khaos Legions (June '11)
*Jungle Rot – Kill On Command (June '11)
Looking For An Answer – Eterno Treblinka (June '11)
Origin – Entity (June '11)
Argus – Boldly Stride the Doomed (May '11)
*Infestus – ExIst (May '11)
*Nader Sadek – In The Flesh (May '11)
*Olde Growth – Olde Growth (May '11)
*Wormrot – Dirge (May '11)
Batillus – Furnace (Apr. '11)
Cruachan – Blood on the Black Robe (Apr. '11)
Signo Rojo – promoalbum2011 (Apr. '11)
*American Heritage – Sedentary (Mar. '11)
*KEN mode – Venerable (Mar. '11)
*Of Legends – Stranded (Mar. '11)
*SubRosa – No Help For the Mighty Ones (Mar. '11)
DevilDriver – Beast (Feb. '11)
*Horned Almighty – Necro Spirituals (Jan. '11)
Inquisition – Ominous Doctrines of the Perpetual Mystical Macrocosm (Jan. '11)

Tuck From Hell – Thrashing (Jan. '11)
*Top 10 First Half of 2011
YEAR-TO-DATE TALLY:
Metal Releases Listened to – 503
Bleeders – 125
Meh'ers – 226
Blowers – 152
Top 15′ers – 27
PREVIOUS MONTHS' BLEEDERS COLUMNS
COREY'S TOP 10 BLEEDERS FOR THE FIRST HALF OF 2011
SHIT I MISSED DURING THE FIRST HALF OF 2011 BLEEDERS' DIGEST
**Some of these releases are possibly late 2010 sets, first-time U.S. releases, or sneak peeks of upcoming albums.**
-CM
Corey Mitchell is a best-selling author of several true crime books and is currently helping Philip H. Anselmo write his autobiography.
Join Corey at Facebook and Twitter. Oh yeah, circle me at Google+, yet another fucking social network…
Sponsored Links from Across the Internet
Show Comments