SXSW '12 – THE METAL FILMS
The year's edition of the SXSW Film Festival is not quite as metal friendly as last year's version. Of course, it's hard to top a Pentagram documentary, a Fishbone documentary, Fubar II: Balls To The Wall, and Hesher. That doesn't mean, however, that this year's fest won't have a few somethings that will appeal to the metalheads out there.
Take a look at what's screening this year. Synopses provided by SXSW. Notes provided by me.
BAD BRAINS: BAND IN DC
SYNOPSIS: Bad Brains are one of the most important and influential American bands still working today. They melded punk and reggae into an innovative style that has yet to be copied. Their impact and influence can be heard in groups like Beastie Boys, No Doubt, Nirvana, Jane's Addiction and countless more. Despite the troubles of an eccentric front man they have stayed together for 30 years without ever reaching the level of success so many think they deserve. Using rare archival footage and original comic illustrations the film re-constructs Bad Brains' rich and complicated history.
*If you don't (Dr.) know who the Bad Brains are, seriously consider ending it all right now.
BEWARE OF MR. BAKER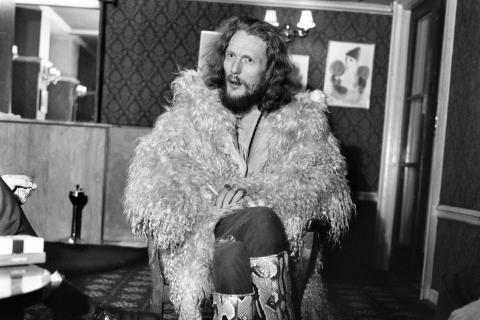 SYNOPSIS: Ginger Baker is known for playing in Cream and Blind Faith, but the world's greatest drummer didn't hit his stride until 1972, when he arrived in Nigeria and discovered Fela Kuti's Afrobeat. After leaving Nigeria, Ginger returned to his pattern of drug-induced self-destruction, and countless groundbreaking musical works, eventually settling in South Africa, where the 73-year-old lives with his young bride and 39 polo ponies. This documentary includes interviews with Eric Clapton, Steve Winwood, Carlos Santana and more. Beware of Mr. Baker! With every smash of the drum is a man smashing his way through life.
*I read somewhere that Neil Peart from Rush is featured in this documentary.
HELLION
SYNOPSIS: All hell breaks loose when seven-year-old Petey is left with his hell-raising brothers. But things go from bad to really, really bad when Dad gets home.
*This 6-minute short film is a definite must-see for metalheads, fans of River's Edge, and deviants everywhere.
SUNSET STRIP
SYNOPSIS: Birthed as a dusty trading route at the turn of last century, Sunset Strip became the world's center of gravity for music, glamour, fashion, sex, and decadence. This curvy, mile-and-a-half strip of road falls just outside LA city limits, beyond the reach of LAPD, where it grew into a place like no other on the planet. A place where dreams are started, chased, loved, hated, displayed, ignored, ended, or all of the above. You make your last stand in Eden, and this is Eden.
*Hoping for lots of hair metal coverage.
ROCK 'N' ROLL: THE PHOTOGRAPHY OF BOB GRUEN
SYNOPSIS: From Led Zeppelin to The Rolling Stones, Elvis to Madonna, Bob Dylan to Bob Marley, John Lennon to Johnny Rotten, Bob Gruen has captured half a century of music through the eye of a lens. In this landmark documentary, Grammy award-winning filmmaker Don Letts reveals the stories behind some of the most famous rock 'n' roll photographs of all time. "Rock 'N' Roll Exposed" features interviews with Iggy Pop, Debbie Harry, Yoko Ono, Alice Cooper, Billie Joe Armstrong and many more.
THE FILMS OF PSYCHIC TV
SYNOPSIS: Mysterious Brooklyn-imprint Sacred Bones Records presents an evening of original and curated programming for a special SXSW film & music crossover event featuring music videos, short films, works in progress, and live musical performances from the label's roster. Exclusive to this one time event are the premieres of brand new music videos, worldwide Super 8mm & 16mm film exploits, a rare screening of the first Sacred Bones film production, Twelve Dark Noons and the first ever public screening of the films of Psychic TV.
*The Ballad of Genesis and Lady Jaye screened at last year's SXSW.
THE RAID: REDEMPTION
SYNOPSIS: Rama, a member of a special forces team, arrives at a rundown apartment block with a mission to remove its owner, a notorious drug lord. The building has become a sanctuary to killers, gangs, rapists and thieves seeking accommodation in the one place they know they cannot be touched by the police. When a spotter blows their cover, Rama and his team must fight their way through every floor and every room not just to complete their mission but to survive their bloody ordeal.
*Features a film score from Linkin Park's Mike Shinoda.
INDIE GAME: THE MOVIE
SYNOPSIS: With the twenty-first century comes a new breed of artist: the indie game designer. These innovators design and program their distinctly personal games in the hope that they may find connection and success.
After years of work, designer Edmund McMillen and programmer Tommy Refenes work toward the release of their first major game for Xbox, Super Meat Boy. At a big video-game expo, developer Phil Fish unveils his highly anticipated, FEZ. Designer Jonathan Blow considers a new game after his very successful game, Braid.
Four developers, three games, one ultimate goal— to express oneself through a video game.
*Okay, okay, it's not a metal movie. But c'mon, there 's a guy wearing a Sunn O)))) t-shirt and it's about dudes making video games! How can you go wrong?
JUST LIKE BEING THERE
SYNOPSIS: In the gig poster community, artists such as Daniel Danger and Jay Ryan prove that creating this artwork is a way of life, more than just a career. These artists are at the forefront of an expansion of the gig poster genre. MONDO's reinvigoration of "the film poster as an art form," and Gallery 1988's theme based exhibits are only two ways in which this artwork is reaching a greater public. In a community with strong roots, dating back to the 1960s, this expansion is controversial- refreshing to some, sacrilegious to others.
*Again, not very metal, but something metal bands can relate to. Trailer looks terrible though.
RE:GENERATION MUSIC PROJECT
SYNOPSIS: Re:Generation Music Project is a documentary film about original music collaborations that examine and re-imagine the history of different musical genres through the eyes of five of the most influential electronic producer/DJ's in music today.
For the film, Mark Ronson, DJ Premier, The Crystal Method, Pretty Lights and Skrillex each take a specific musical style and explore it by writing and recording a brand new track with an influential collaborator in that genre.
*This is for all of the MetalSucks readers who almost pulled a Rush Limbaugh when I mentioned Skrillex this past weekend. Enjoy! And, no, I am not a Skrillex fan. I prefer Ritchie Hawtin, Boards of Canada, Plaid, and Aphex Twin any day. Also, Cliff Martinez.
*** SEE ALSO:
SXSW 2012: THE METAL SHOWCASES
SXSW 2012: THE METAL PARTIES ***
Check out my SXSW 2012 Metal Guide for the most up-to-date listings of officially-sanctioned metal showcases, movies, and panels.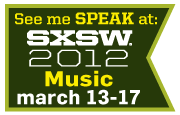 SEEING RED: AESTHETICS AND VISUALS OF METAL I will be loosely moderating a discussion about heavy metal artwork with M. Shawn Crahan, AKA "Clown," from Slipknot, Mike IX Williams from Eyehategod and Arson Anthem, and Orion Landau, in-house designer for Relapse Records. THURSDAY, MARCH 15 @ 2:45PM in Rooms 11 A & B in the Austin Convention Center.
-CM
Corey Mitchell is a best-selling author of several true crime books and is currently helping Philip H. Anselmo write his autobiography. Join Corey at Facebook, Twitter, and Google+. If you see me at SXSW, come up and buy me a beer (or at least a Sprite) for putting all this shit together for you guys!
Sponsored Links from Across the Internet
Show Comments