Five Finger Death Punch's Zoltan Bathory on Ivan Moody's Dramatic Outburst: "Not a Publicity Stunt"
What we've got here, folks, is A++++ drama that'll surely drag on for days, weeks, or months. Get comfy!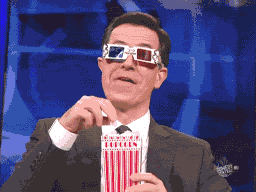 Last night's Five Finger Death Punch performance in the Netherlands was a shitshow, to say the least. Bad Wolves / ex-Divine Heresy frontman Tommy Vext handled vocals on the first two songs, after which vocalist Ivan Moody finally took the stage and declared, "This is my last show with Five Finger Death Punch." The band allegedly played poorly and out of time, and took frequent breaks between songs to confer with each other backstage. An anonymous source told The PRP that the band was seen fighting backstage.
If all this sounds familiar, it's because Moody also said he was quitting the band back in April only to retract the statement a few hours later and blame the media for misrepresenting his words.
No such retraction has been made yet. What's more, guitarist Zoltan Bathory acknowledged the incident on Twitter:
No dude not a publicity stunt. Just Murphy's Law on full throttle or more like SpinalTap on 11 a lot of human & technical WTFs #itsRockNRoll

— Zoltan Bathory (@ZoltanBathory) June 13, 2017
Bathory's humorous angle seems like an attempt to explain away Moody's outburst as a temporary scuffle between bandmates rather than a permanent split, so we'll see how whether that ends up being the case or it's just wishful thinking / damage control.
Meanwhile, Five Finger Death Punch just announced a massive co-headlining arena tour of Europe with In Flames this coming fall. Either the announcement was already planned for today and last night's fracas unfolded too late to put the brakes on it or the band and their handlers have full confidence everything will work out fine between Moody and the rest of the band… we'll see! At least he can't blame the media for misrepresenting his words this time:
[via Rock Feed]
Sponsored Links from Across the Internet
Show Comments