LAMB OF GOD ANNOUNCE THEIR MOST AWESOMEST TOUR EVER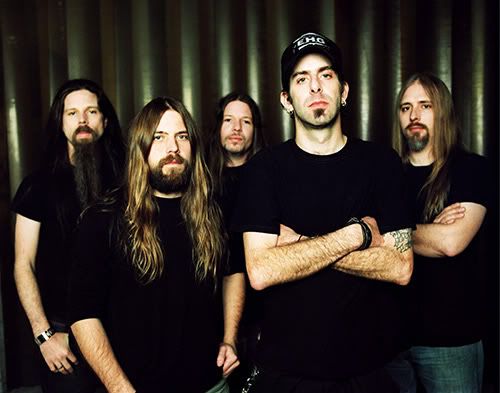 The rumors you've heard are now officially not rumors any more: Lamb of God are doing a headlining trek this spring, with As I Lay Dying, Children of Bodom, God Forbid and Municipal Waste as support.
There isn't really a whole lot to say here; this tour is awesome, Lamb of God's new album is awesome, God Forbid's new album is awesome, and you're all going to try your hardest to attend one way or the other. So let's just go to the part where you get tour dates after the jump, m'kay?
April 2, 2009 – Dodge Theater – Phoenix, AZ
April 3, 2009 – Palladium – Los Angeles, CA
April 4, 2009 – Events Center – San Jose, CA
April 5, 2009 – Crest Theater – Fresno, CA
April 7, 2009 – Paramount – Seattle, WA
April 8, 2009 – UBC Thunderbird Arena – Vancouver, BC
April 10, 2009 – Shaw Conference Center – Edmonton, AB
April 11, 2009 – The Coral – Calgary, AB
April 12, 2009 – Praireeland – Saskatoon, SK
April 13, 2009 – Convention Centre – Winnipeg, MB
April 14, 2009 – City Auditorium – Thunder Bay, ON
April 16, 2009 – Ricoh Coliseum – Toronto, ON
April 17, 2009 – Cepsum – Montreal, QC
April 18, 2009 – Palladium – Worcester, MA
April 19, 2009 – Electric Factory – Philadelphia, PA
April 21, 2009 – LC Pavillion – Columbus, OH
April 22, 2009 – Tabernacle – Atlanta, GA
April 23, 2009 – Blackham Coliseum – Lafayette, LA
April 24, 2009 – Verizon Theatre – Houston, TX
April 25, 2009 – Concrete St. Ampthitheatre – Corpus Christi, TX
April 26, 2009 – Palladium Ballroom – Dallas, TX
April 28, 2009 – Fillmore – Denver, CO
April 29, 2009 – Uptown Theater – Kansas City, KS
April 30, 2009 – Myth – St. Paul, MN
May 1, 2009 – Congress Theater – Chicago, IL
May 2, 2009 – The Pageant – St. Louis, MO
May 3, 2009 – Egyptian – Indianapolis, IN
May 5, 2009 – Expo Five – Louisville, KY
May 6, 2009 – Fillmore Theater – Detroit, MI
May 8, 2009 – Roseland Ballroom – New York, NY
May 9, 2009 – Convention Center – Asbury Park, NJ
May 11, 2009 – Rams Head Live – Baltimore, MD
May 12, 2009 – House of Blues – Boston, MA
May 13, 2009 – Washington St. Armory – Albany, NY
May 14, 2009 – TBD
May 15, 2009 – House of Blues – Myrtle Beach, SC
-AR
Sponsored Links from Across the Internet
Show Comments