THIS POST IS KINDA ABOUT GOES CUBE, BUT MAINLY ABOUT ME.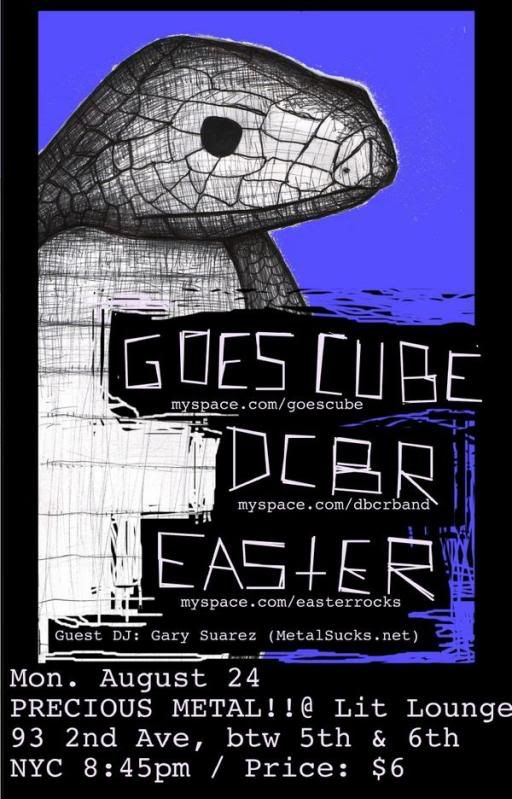 This Monday, August 24, Brooklyn noise rockers Goes Cube are playing a one-off show at Precious Metal, the NYC party (curated by Curran Reynolds of Wetnurse!) which showcases awesome heavy music every week at Manhattan's Lit Lounge. Opening acts are DBCR and Easter, but perhaps the most exciting news is that I'M DJING THIS FUCKING THING. Now you have an opportunity to see me in the flesh, bask in my glory, baste in my gravy, and listen to me play songs you hate between sets from some great local bands.
It's not like you're doing anything else Monday night anyway, you sad lonely virgins.
-GS
[Gary Suarez likes puppies. He usually manages the consistently off-topic No Yoko No. Say, why don't you follow him on Twitter?]
Sponsored Links from Across the Internet
Show Comments