GOES CUBE TO RELEASE STRANGE MUSIC INDUSTRY ARTIFACT CALLED A 'SINGLE'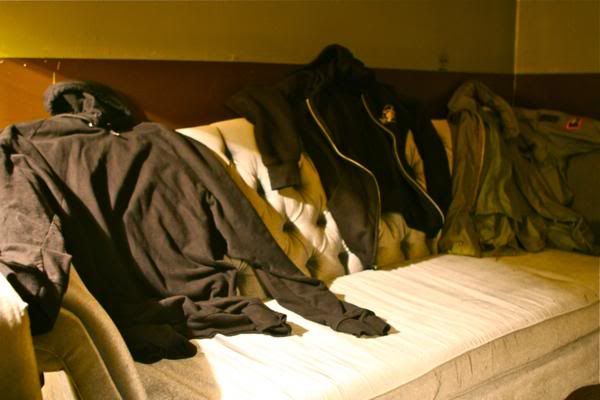 The title of this post is intentionally sarcastic, so please don't get cranky or confused! Still, I think we all can agree that the traditional single has become ever rarer with the rise of digital downloads. Though still in circulation, 7″ singles maintain a tenuous, uncertain existence even in the punk and hardcore scene. Clearly the demand for vinyl exists in the metal community, as savvy indies large and small produce (sometimes limited) wax versions of their releases. This, then, is why I anticipate at least some of you will be happy to hear that The End Records will release a 7″ of brand-new music from Brooklyn noise rockers Goes Cube.
A release date for this single has yet to be determined, though the two tracks, which will be produced by Dean Baltulonis (production resume includes: Bouncing Souls, The Hope Conspiracy, and Sick Of It All), will appear on the group's forthcoming album, which should come out on The End sometime in 2010. Our own Satan Rosenbloom reviewed the band's current record Another Day Has Passed (4-out-of-5 horns, by the way), and did such a fine job that he convinced me to buy it. I'm glad I did, since I count it among my favorite records of 2009.
Perhaps Goes Cube will include these songs in their upcoming New York shows, which includes a headlining date tomorrow (Thursday, 10/29) at Southpaw in Brooklyn, as well as subsequent gigs with A Storm Of Light and Cable. (For both of you that care, I'll be DJing noise rock, hardcore, and other stuff at the Southpaw gig.) Full dates are available at their MySpace page.
-GS
[Gary Suarez says, "Do the hokey pokey." He usually manages the consistently off-topic No Yoko No. Say, why don't you follow him on Twitter?]
Sponsored Links from Across the Internet
Show Comments