THE BLOGRONAUT RETURNS: INTRONAUT'S INDIAN ADVENTURE
Hey all, in case we didn't already cram this news down your throat over the past month, Intronaut went to India this past weekend to perform at two dates of the Great Indian Rock Festival, put on by India's biggest rock/metal magazine Rock Street Journal. Here's a little recap.
I think one of the most amazing things about this trip is that it actually happened. Just days before we were scheduled to fly out, we still weren't sure if our visas were going to arrive in time. They showed up literally the morning before our flight, which relieved us, because now we wouldn't be wasting thousands and thousands of someone else's dollars. We flew out Thursday morning from L.A. to Newark, which is about five hours, and then to Delhi, which is like fourteen hours. I think that if you looked at a globe, Delhi is literally on the other side of the planet from Los Angeles. We spent like twenty something hours on travel each way. Brutal, since we'd be there for only three days. Obviously we took a shitload of xanax and passed out hard.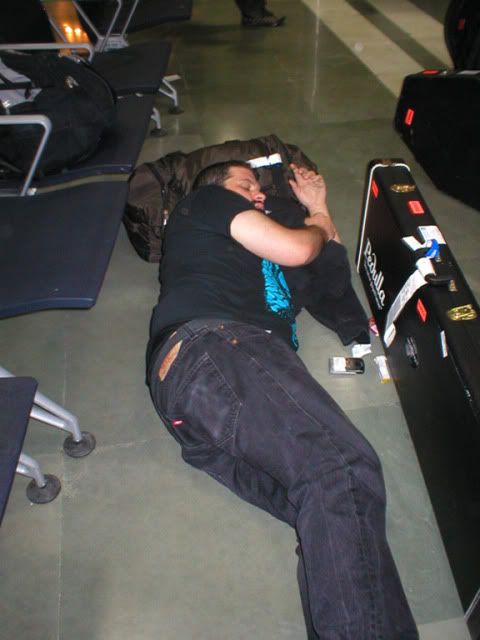 Arrived in Delhi Friday night, and after a few minutes in limbo outside the airport we let our lives be taken into the hands of the first person to walk up and say "Introblargckt?" Said person was with the guy who ended up being our main dude/tour manager, Manish. They took us to the hotel, where we slept for four hours before getting up at 4:30am to fly to Kolkata (f/k/a Calcutta).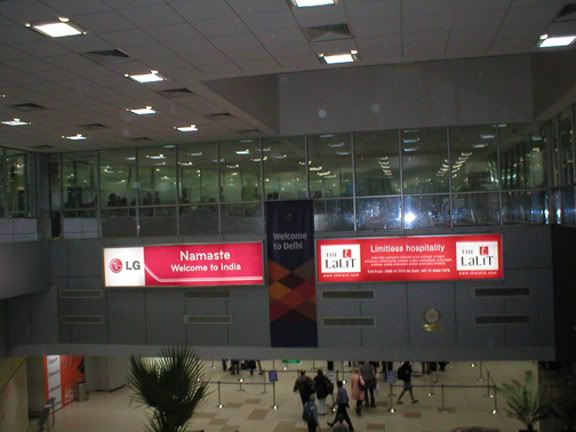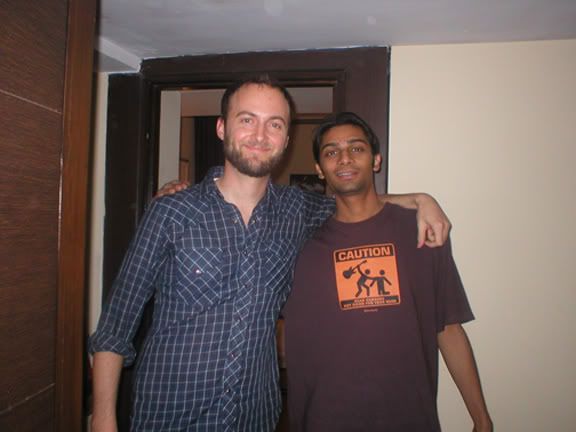 Walking out of the Kolkata airport, we got our first real daylight glimpse of India. I'll never forget stepping out and seeing a goat just chilling by the taxi stand. Also, it seemed that every person hanging out here wanted to help us with our bags and stuff, thinking we'd have some sweet tip money for them. Boy, were they wrong! This is Intronaut, baby! We should be asking you for some spare change! We hooked this one dude up with a quarter (literally all we had), and he shot me a look resembling something in between disgust, heartbreak, and empathy (for my situation I guess). It was probably this bad Dharmic move that contributed to Danny ending up in the hospital (more on that later). On this same car ride we saw a guy riding a camel, and learned that in India, cows just kind of coexist with people. They don't eat them for religious reasons, but apparently work them a bit. What was really funny is that they would just sort of pop up out of nowhere, like under the highway overpass, or half hanging out of a shack next to someone brushing their teeth. It could have been the jetlag, but I could have sworn there was a cow behind me in line for the bathroom at some point.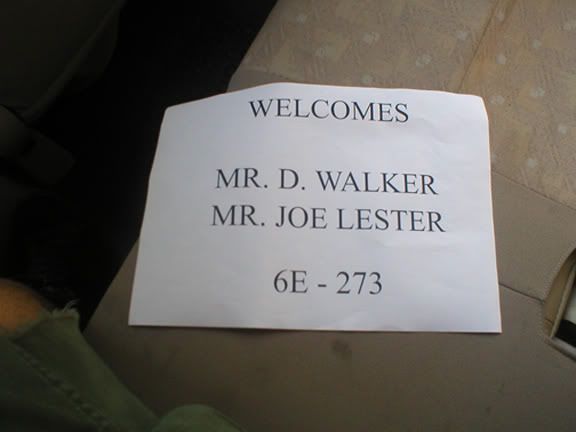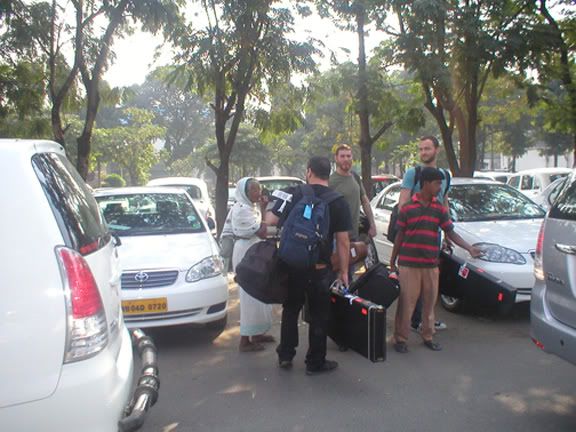 What's also funny is how there are a million cars in the street at all times, and instead of lanes, turn signals, or anything that we would consider conventional, they just use the car horn to communicate. At first it came off as a really hostile situation, but I guess they embrace the horn there. Trucks even have signs painted on them reading "Horn Please."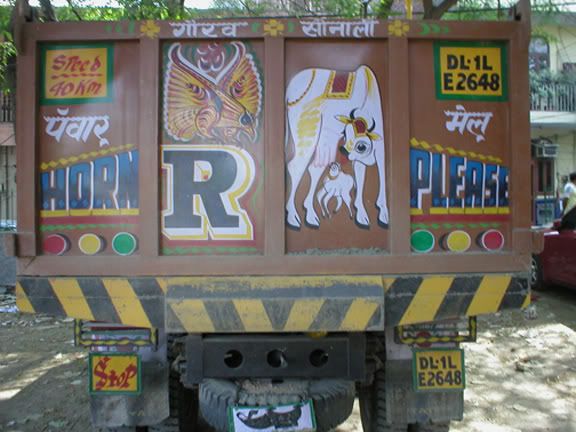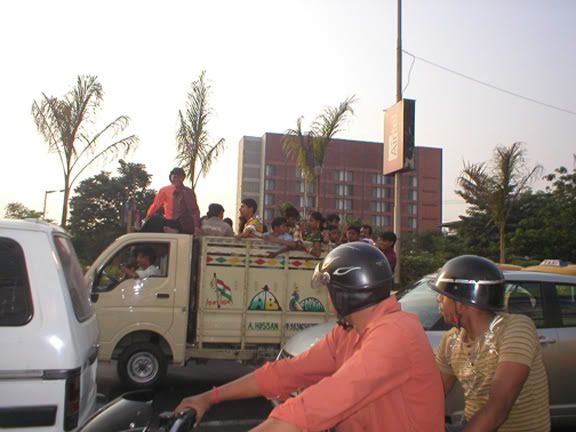 The show in Kolkata was pretty awesome. We played this big outdoor field next to an amusement park to maybe 1500 people. We played with a couple bands called Boomarang and Half Step Down, who are from Mumbai and Delhi respectively. They were both more straight up "rock" than metal, but extremely talented and sweet dudes as well. The crowd was wild and our set went off smoothly.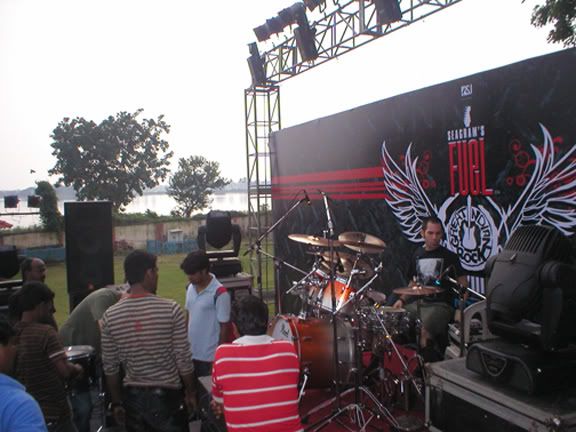 Back at the hotel we raged for a bit at the club downstairs, where the fest after-party was taking place. Then off to bed for a bit before waking up at 4:30 again to fly back to Delhi.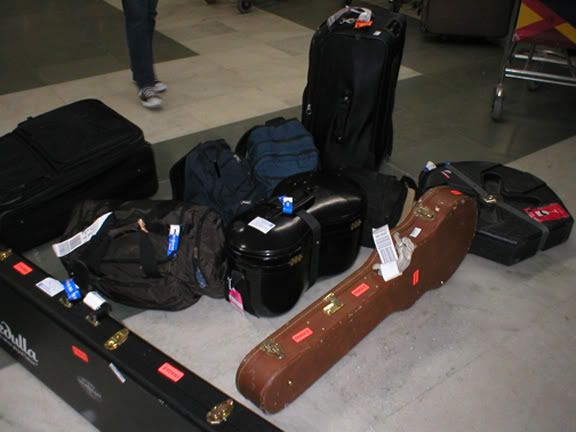 Manish picked us up again in Delhi and took us back to the hotel so we could take a nap (while he just sat there in the room watching us sleep) and shower before heading to soundcheck. It's really unfair how well we were treated over there, both to bands who are more deserving of it than us and to ourselves, as we now have to go back to driving ourselves around and sleeping on floors for five dollars and a sandwich a day.
The Delhi show was in this huge greek-style ampitheater. Played with some heavier bands called Scribe, Another Vertigo Rush, and Bhayanak Maut. We were told that this show sold out with 9,000 people there, making this by far the biggest crowd we've ever played (or probably will ever play) to. Once again, the crowd ruled ass and we had an amazing show. These Indian shows were the first big shows where we played the song "The Reptilian Brain" from our last record, which has the Indian instruments tabla and tamboura, so that was special.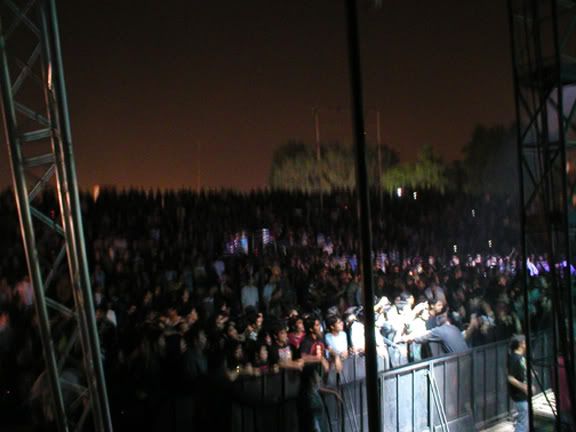 After the show we had dinner with Siddartha, Manish, and some other great people from RSJ magazine, followed by some dessert thing from a stand outside that pretty much looked like a stepped-on cockroach wrapped in a palm leaf. It actually wasn't too bad, but I'm almost sure that this is where Danny's "Delhi Belly" traveler's sickness originated. You see, the rest of us had all taken some kind of medical precaution (shots, antibiotics, etc) with regards to bacteria and other stuff in India that our bodies aren't used to, but Danny neglected to for whatever reason. On the "health risk-o-meter", this is basically the equivalent of rawdogging Amy Winehouse. As I'm typing this, he's puking and shitting all over a southern California emergency room.
The next day, we got to walk around Delhi a bit before heading to the airport for the trip back home. You know how in some cities here there might be wild dogs, or cats? Well how about a bunch of fucking monkeys just chilling all over the place? Yeah, wild.
Thanks again to Sid, Manish, and everyone else who put up with us! India is a beautiful country with beautiful people, and we'll never forget our experience there.
Check out some rad video footage we put together!
Sponsored Links from Across the Internet
Show Comments