THIRTEEN YEARS LATER, MR. TIM SKOLD REVIVES SKOLD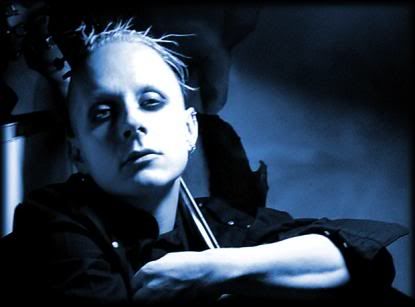 Back in 1996, I was an angst-ridden young buck, and the only kind of music I truly cared about was industrial rock. Indeed, it was at the tail of a gilded age for the subgenre, the door to commercial success having been opened a few years earlier by major-label breakthrough artists like Nine Inch Nails and Ministry as well as notable independent label acts like long-slogging innovators KMFDM. If you have ever owned music from bands like God Lives Underwater or Gravity Kills, you know exactly what I'm talking about, brother.
That same year also saw the major release of a self-titled debut from SKOLD, a dark electronic project from a former member of glammy metal act Shotgun Messiah, a group that had toyed with industrial rock on their final album Violent New Breed. Though there wasn't a bad song in the bunch, the highlights included machinist's slog "Dust To Dust" and soaring dystopian anthem "Neverland." Though mastermind Mr. Tim Skold would move on to lengthy stints with Marilyn Manson (refer to: The Golden Age Of Grotesque, arguably the band's finest record) and the aforementioned KMFDM, this now woefully out-of-print album–and occasionally accompanying promo VHS cassette–has always held a special plate in my withered heart. This is is why I am so pleased to report that after thirteen (13!) long years, Mr. Skold has revived this long dormant solo act.
Previews of three brand new SKOLD songs–"I Will Not Forget", "A Dark Star", and "Bullets Richochet"–are currently available to stream at this website. All three can also be purchased directly from digital download services such as Amazon. As expected, these new tracks are informed by his work with those other bands, though still retain that Skoldian je ne sais quoi. A full length is expected sometime in 2010.
If anyone can resurrect the glory of industrial rock, that man is Mr. Tim Skold.
-GS
[Gary Suarez knows Major Tom's a junky. He usually manages the consistently off-topic No Yoko No. Say, why don't you follow him on Twitter?]
Sponsored Links from Across the Internet
Show Comments