SORRY, IT'S NO APRIL FOOLS DAY JOKE – K.K. DOWNING OF JUDAS PRIEST IS HANGING UP HIS LEATHER PANTS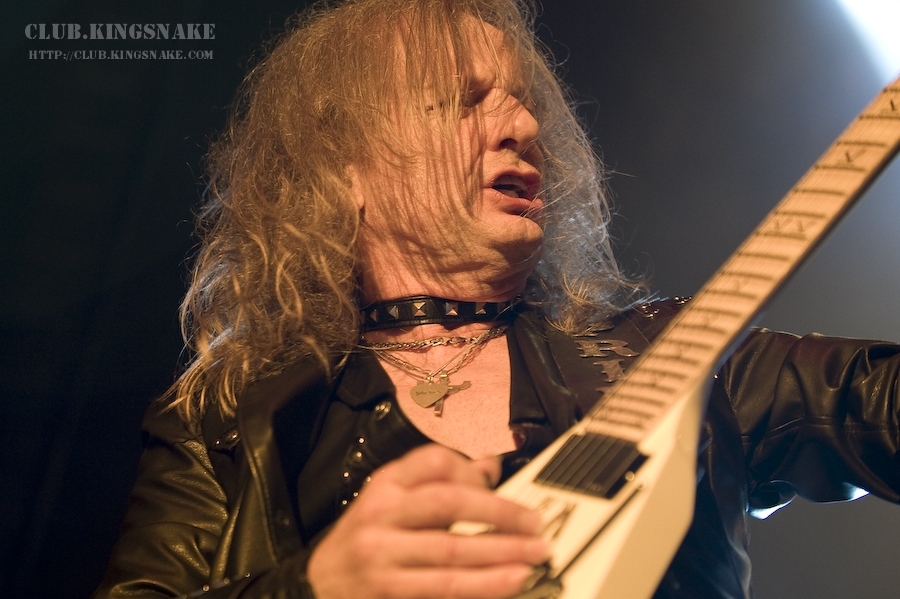 Yep, 4/20 gets a real downer with the rather unexpected news that Judas Priest founding member, guitarist K.K. Downing, has quit the band.
"It is with regret that Judas Priest announce that K.K. Downing has formally retired from the band and will therefore not be joining them on their forthcoming Epitath Tour." – Official Judas Priest press release 4/20/11.
There was no explanation up on the official K.K. Downing website this morning as to why Downing has opted to leave the band. Of course, the last video blog on his site was posted in December 2009, so, not sure how reliable that one's gonna be.
At least as far as the tone in the press release is concerned, it seems the split was acrimonious. Pure speculation on my part, of course, but the fact that Priest also used the pulpit to name Downing's replacement guitarist, 31-year-old Richie Faulkner, makes it appear as if it was a coordinated effort on the parts of Priest, Downing, and Faulkner.
Let the rumors begin…
As for Richie Faulkner, apparently the British axeman has hit the boards with Lauren Harris (AKA Iron Maiden bass player Steve Harris' daughter). Check out this quick video of him cranking out a solo.
One advantage to being an old fart is that I have had the pleasure of catching Judas Priest live, with Downing, nearly a dozen times from their Screaming For Vengeance days up to the most recent British Steel revival tour.  I was always a bit more of a Glenn Tipton man myself, but Downing always brought it every time I saw the band perform (see my Masters of Metal tour review from 2 1/2 years ago).
Here's to a genuine Metal God!
-CM
Corey Mitchell is a best-selling author of several true crime books. "Some heads are gonna bowl!"
Sponsored Links from Across the Internet
Show Comments