COREY MITCHELL'S SEPTEMBER '11 BLEEDERS' DIGEST (THE "IT'S ABOUT F*CKING TIME" EDITION)
Last year (and the year before) I got way too busy with this thing called life and missed out on a lot of quality music. I am here to rectify the error of my ways, month by month.
Sorry for the delay. Been extra busy writing books, covering film festivals for Bloody Disgusting, and watching zee American football (Go Steelers!). Also, my listening tally (165 releases for September alone!!) practically quadrupled with the introduction of Spotify into my home.
I won't have another Bleeders' list until December as I am fast approaching a deadline on my next true crime book, Teach Me To Kill. I will, however, be contributing my Top 15 picks of the year before I resume the Bleeders' lists.
This past July, longtime MS reader Kuranes left a message on my monthly Bleeders column. He wrote, "September is shaping up to be the month of anticipated releases for me… Opeth, Mastodon, Anthrax, WITTR, Saviours, maybe even Dream Theater." Boy, he hit the nail on the head. September 2011 was a great month for metal. Funny thing is, not one of the albums he listed made it onto my September Bleeders' list. But this was, by far, the best month of heavy metal releases I've heard in years. The albums I've selected as Bleeders have everything I love about metal. They're challenging, heavy, fun, scary, fucked-up, and most of them require you to plant your butt in a chair and sit and listen to the entire album. Say goodbye short attention spans.
Here are the September 2011 releases that got under my skin, burrowed their way into my brain, made my ears bleed, or simply tickled my unmentionables:
SEPTEMBER '11 BLEEDERS
These are the keepers. I expect to spin these throughout the year and longer.
Amebix – Sonic Mass (Easy Action Records)
Imagine if deep cut Ministry hooked up with Nick Cave, Justin Broadrick, and Lemmy and decided to teach these darn kids today a few lessons in violence. It has been twenty-four years since Amebix's last release, Monolith. They were resurrected from used record store hell through the sheer will and force of Stone Sour drummer and Amebix fanboy, Ray Mayorga. He joins original Amebix members Rob Miller and Stig to create a fusion of post-rock punk rock with industrial undertones, tribal drum warfare, and anthemic rants that will have you amazed at how well these old farts rock the fuck out! Throw in some old Killing Joke and even Echo & The Bunnymen for a weirdly infectious rockin' pop twist and vast sonic soundscapes along the lines of Across Tundras for even more layers. It's no wonder the guys in Neurosis cite Amebix as a major influence on their sound. Sonic Mass instantly jumps near the top of my list for Album of the Year.
Beneath Oblivion – From Man To Dust (The Mylene Sheath)
At the 2011 SXSW Film Festival earlier this year, I saw ten of the coolest and most frightening minutes of film I've seen in ages with the opening apocalypse scene from a French horror film called The Divide. It was simultaneously beautiful and hideous, while also realistic and defeating. In other words, brilliant movie-making was on display. Sadly the remaining 80 minutes were pure pretentious hokum and utterly stupid. I do believe, however, that if director Xavier Gens had heard an advance copy of Cincinnati's Beneath Oblivion's second album and subsequently been moved by it, we could have seen one of the greatest End Of Days films ever created. FM2D is everything that The Divide should have been — nihilistic, depressing, vast, quiet, abrasively explosive, and ultimately damning. It's apocalyptic hypno-sludge that evokes the likes of Thou, Mindrot, eyehategod, Black Sabbath, and Jim Coleman's Phylr. In other words, when the end of the world comes, it ain't gonna be pretty, but it may be majestic.
Comply Or Die – Depths (self-released)
Had Scott Weiland ever fronted Unsane, this would have been the result. A dash of punk rock ala Nonmeansno, a pinch of Tad-esque grunge, and a dollop of Killing Joke (here they are again!) experimentation combine to make some of the most uncompromising post-punk rock I've heard in a long ass time. From the short punk rock blasts of "Shanghaied" to the very Shellac-like 11-minute opus "Vermin," Comply or Die, a three-piece from Belfast, serve the listener up a plate of grungy, post-punk gruel goodness that will make you drool. Dark punk to space out to or punch someone in the mouth to. Whatever mood suits you.
Deserters – Fail Yourself EP (Mediaskare Records)
Debut EP from Los Angeles-based Machocore dudes that offers something a little different and way more tolerable than the usual knuckle-dragging fare trumpeted by the kids these days. It's like Biohazard minus all the lame rap parts. Now I know that may not be much of a selling point for many of you, but the Deserters definitely know how to churn out major breakdowns with Korn-y guitar tones and Corey Taylor-inspired vocals and somehow, miraculously, make it not suck. I guess it helps that they are fellow Agnostics who aren't afraid to express their disdain for religion and stupid people. That, and they worship at the altar of early Throwdown, which still rocks balls. Oh, and the whole shebang only lasts a shade over twenty minutes, so that doesn't hurt. Give 'em a shot.
Evil United – Evil United (MVD Audio)
Jason McMaster like you've never heard him before! I've known Jason for more than 25 years and I can honestly say that this is the best vocal performance I have ever heard the former Watchtower/Dangerous Toys frontman deliver. It's a full-blown thrash assault that resurrects not only his high-pitched Watchtower days, but also elements of Screaming For Vengeance Rob Halford, as well as some killer lower register. Sort of a King Diamond meets Ronnie James Dio meets Jason McMaster maelstrom of a metal storm. Evil United is also comprised of metal veterans from Riot, Pitbull Daycare, Murderdolls, and more, and they shred mercilessly. It's start/stop on a dime thrash, Slayeresque pummeling riffage, and NWOBHM histrionics which provides the perfect background for one of the best voices in all of heavy metal. If you like Slayer, Pantera, Scorpions, Iron Maiden, Mercyful Fate, Exciter, Watchtower, Helstar, Judas Priest, Vicious Rumours, or VoiVod, you need Evil United.
Exmortus – Beyond The Fall Of Time (Heavy Artillery)
I hate the term "new thrash". It's just "thrash," people. Exmortus is definitely thrash, but also much more. These Californians' second album displays tech virtuosity (lots and lots of solos!!) minus the excessive wankery, a healthy love for Judas Priest (those guys again), and a vocalist who harkens back to Morbid Tales-era Tom G. Warrior. This is all about the interplay between guitarists Conan and Sean, who display prog action, deathly thrash, Spanish acoustics, Maidenesque galloping riffs, and plenty of crunchy-ass material that's worth revisiting for you six-string strokers, but not so much as to turn off an arpeggio non-appreciator. I wish the songs were more memorable, but Exmortus definitely will get your head a-bangin'.
Gorath – Apokalypsis (Unveiling The Age That Is Not To Come) (Twilight – Vertrieb GbR)
Each month when I write these Bleeders it seems that an unintentional theme rears its head. This time around the unifying theme is Old School Metal interspersed with an experimental twist. In Gorath's case, it's solid OSBM with a myriad of experimental and progressive passages littered throughout the soundscape. These Belgians offer up a post-metal ambient trip to their corpse-paint free BM and bring to mind a combo cup of early Deathspell Omega along with the more modern sounds of Deafheaven. Lots of lumbering doom-like passages interspersed with flight of the bumblebee buzzing guitars, some serious workmanlike drumming, and enough moments of quiet despair to keep you justifiably unsettled. I would love to see these guys on tour with Bleeder favorites Horned Almighty so they can showcase two divergent, yet somewhat similar takes on a genre now entering its third decade.
Kodiak – Kodiak (Collection) (Denovali)
Third month in a row I've found a new (to me), fantastic instru-metal band to help me write my books of murder and mayhem. This month's first deadly offering is the two-hour metallic dronescape of German band, Kodiak. It's actually a collection (hence the name) of eight songs culled from a few EPs and splits. It is slooooooooooooooooooooooow going, HAF, and I love it! Molasses metal at a premium. Do not put this one in your ears unless you are ready for a total body, mind, and soul commitment. It will pummel you with ultra-downtuned guitar madness, plodding single snare rips, and an air of complete and total devastation. If you need to score your very own slit wrists in the bathtub adios cruel world tableau (please don't), or just want to get into a really, really dark, dank, and repulsive place, this is your necessary aural accompaniment.
Kyng – Trampled Sun (Realid Records)
I stopped listening to "Rock" radio probably around the same time I started co-DJing "The Metal Show" at The University of Texas college radio station, KTSB, way, way back in 1988. Too many shitty songs played way too many fucking times between far too many mind-numbing commercials. What's the point? I can honestly say, however, that if more bands like Kyng were spun, I might actually consider tuning back to the dial. I'm talking balls-out radio rock ala Led Zeppelin and early Aerosmith. Led by singer/guitarist Eddie Veliz, this Los Angeles trio cranks out full-blown arena rock that borrows liberally from such diverse, but successful hard rock and metal bands as Iron Maiden, Kyuss, QOTSA, King's X, Black Sabbath, Pepper-era COC, and Pantera. Veliz's Chris Cornellian vocals sore above the solid rock music tinged with a punk rock pissed off-ness that will have the ladies screaming and the guys throwing the goat. Welcome back solid rock and roll. I've missed you.
Omega Massif – Karpatia (Denovali)
First Kodiak, now Omega Massif. For a guy like me who loves dark, moody, depressing vocal-less music, September was a wonderful Black Christmas. This German sludge instru-metal unit's second album is the perfect soundtrack to the depravity in one's life you try so very hard to suppress. It is your true thoughts and emotions wrought through electric chords of doom and destruction, but instead of repulsing you, only serves to intrigue you more. This four-piece cranks out cinematic desolation with no effects, no electronic beeps and blurps, just pure, raw emotive psychoses that brings to mind the best of Neurosis, Godspeed You! Black Emperor, and Cult of Luna without pilfering from any of those bands. Probably the best instrumental album I've heard all year.

Primus – Green Naugahyde (ATO Records/Prawn Song)
Welcome back Les Claypool, Larry LaLonde, and new drummer guy who is really the old drummer guy. It's been far too long. Sure, Primus hasn't released a full-length in nearly thirteen years, but I bailed out around way back in 1995 around the time "Wynona's Big Brown Beaver" surfaced. I guess the alt-rock P-Funk goofiness had finally worn off. Hell, I didn't even really care much for Pork Soda. I used to love Primus. Caught 'em at CMJ back in '89 before Frizzle Fry came out. Played the shit out of that one and Primus Sucks! on my college radio metal show. Loved, loved, loved Sailing The Seas Of Cheese!! And then, poof. No more. Green Naugahyde is a nice return to form with the added bonus of a more "mature" Primus. Musically, this one is bouncy and upbeat, driven, of course, by the insane bass stylings of Mr. Claypool. Lyrically, it's actually very dark and takes potshots at all kinds of people, especially Americans. It's not anti-American by any means, but rather simply honest about how lazy and stupid certain factions of our great country have become. I like this new, darker Primus. Good album, not great, but it will bring a smile to your mug if you are a fan of their earlier tunes.
Stillbirth – Endgame Is Near (Deafground Records)
Hell yeah!! Fun grindcore!! Didn't think it was possible, didya? These nutbags combine grind, death, and hardcore, don some silly-ass "I Am The Law"-era Anthrax colored surf shorts, and take the piss out of Slipknot. You've got dental suction vox, Dimebag squeals, and all kinds of crazy tech-shit going on. Bree-bree-brees, weird jump-cut audio edits, and fake recorded audience cheers. It's completely nuts and I love it! Somewhere in an unholy three-way between Cerebral Bore, Lamb of God, and Murphy's Law lie Stillbirth. Check out the riff in "Endgame" at 1:52 that lasts a whopping nine seconds for an example of how rad these cats are. One of the few grindy death records I will be revisiting on a regular basis.
Vader – Welcome To The Morbid Reich (Nuclear Blast)
There tend to be two camps when it comes to Polish veterans Vader — those who love everything they do and those who deride them as the AC/DC of death metal. I tend to view Vader like I do a warm plate of chicken fried steak, mashed potatoes and gravy, and corn. You know, quality comfort food. It may not be the most exciting dish around, but you know your appetite will be sated and it will taste wonderful going down. Interestingly, some line-up changes have led to a slight difference in attitude as this is a nearly all-out, full-throttle death thrash extravaganza. No time for slow-paced esoteric moments of reflection. No, this is tank music to crush your enemy. New guitarist "Spider" tosses in a heaping handful of excellent solos to offset the pummeling thrashified death riffs proffered up by guitarist/vocalist Piotr Wiwczarek, who also delivers the best "ungggghhhhh" since Tom G. hisbadself. Not groundbreaking (of course), but most definitely not boring.
Vector Of Underground – Get Laid With The Freedom (Svietco Entertainment)
This will easily be the most polarizing Bleeder on the list, probably for the entire year. In 2002, after my young wife, Lisa, died unexpectedly, I spent a lot of time listening and re-listening to System of a Down's Steal This Album. It was heavy, funny, and psychotic. Almost like a little Charlie Manson funsicle of out-and-out crazy. It is still my favorite release by SOAD and holds a special place in my heart for helping me weather my tsunami of grief. Now, take Steal… and up the fucked-uppity factor by about one thousand, throw in some serious death growls, and, oh yeah…did I mention they're Russian?! Here, I'll just let this weird video of the lead singer performing live vocals for their song "Information Terror" explain it to you. Or not.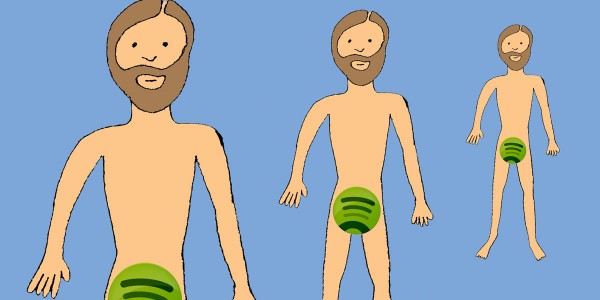 **SUBSCRIBE TO COREY'S SEPTEMBER '11 BLEEDERS PLAYLIST ON SPOTIFY. IT'S FREE!**
SEPTEMBER '11 BLEEDERS PLAYLIST
SEPTEMBER '11 NON-BLEEDERS WORTH CHECKING OUT
AUGUST '11 NON-BLEEDERS WORTH CHECKING OUT 
COREY'S TOP 10 BLEEDERS – FIRST HALF OF 2011
DEAR BLEEDER READERS:
As most of you who follow this column know, I am pretty good about responding to most every comment posted. One thing I have to ask you guys to do, however, is stop asking me why I don't like a certain record. The answer is always the same — I don't remember. I listen to anywhere from 40-80 new releases a month (165 in September alone!) and, quite frankly, only have time for the shit I really like. I've been involved behind the scenes in the metal business for almost a quarter of a century. I know what I like and what I think sounds good and usually can do so with only one spin. If a record doesn't blow up my skirt on the first spin, I move on.
Many people make the claim that the more spins you give a record, the better it becomes. I actually come from a different mindset that if you don't punch me in the gut sonically on the first go-round, it ain't gonna happen later on. Indeed, I usually end up dumping records I somewhat liked on the first spin from the Bleeder column down to the Meh'er column upon subsequent spins because I found more to dislike about the record the more I listened to it.
So, instead of asking me why I don't like a specific record, please tell me why you believe that record kicks ass. Become a proponent for something you dig, instead of just another internet complainer. Have the courage of your convictions and feel free to share with others. Who knows, maybe you will convince me to give it another spin and make me a convert as well.
Good points throughout the record, but not enough to make we want to revisit it.
Abolition – s/t; Aggressive – Predators' Arrival; The Amsterdam Light District – I'm Not Insane; An Autumn For Crippled Children – Everything (Nice post-black metal that meanders way too much); An Early Cascade – Versus; Anterior – Echoes Of The Fallen; Anthrax – Worship Music (Half great, half not so great); Anubis Gate – s/t; Årabrot – Solar Anus; Arckanum – Helvítismyrkr; Arkona – Slovo; Sebastian Bach – Kicking & Screaming; Beaten To Death – Xes And Stokes; Betraying The Martyrs – Breathe In Life; Black Rain Creek – Pale Southern Light; Brutal Truth – End Time; Bulk – Guardian; Chickenfoot – Chickenfoot III; Chryst – Phantasmachronica (I like this experimental psychedoomica weirdness, but it fades too much at the end); Chthonic – Takasago Army (I like the incorporation of traditional Taiwanese instrumentation, but I'm no symphonic black metal fan); Confront Hate – Diabolical Disguise Of Madness; Core Of Nation – Septor of Doom; Corelia – Corelia EP; Dead By Wednesday – The Last Parade; Dead In The Dirt – Fear; Desalmado – Hereditas EP; Doomdogs – Unleash The Truth (Decent doom, but something is missing); Edguy – Age Of The Joker; Einherjer – Norrøn; El Ego – We've Been dead Before; Elks – Destined For The Sun EP; Entrails – The Tomb Awaits ( Solid Swedish OSDM, but too much like an Entombed tribute band); The Eyes – Hold Your Axes, Rip Their Guns; Faithless Messiah – Ghosts; Falloch – Where Distant Spirits Remain; Fantomas – The Director's Cut Live: A New Year's Revolution; Father And Gun – Forever Outsider Forever; Fleshred – Bloodtorn; Freund Hein – Bourbon Triggered Death Machine; The Fucking Wrath – Valley Of The Serpent's Soul; Generation Kill – Red, White And Blood; Glorior Belli – The Great Southern Darkness; Goregast – Desechos Humanos; The Hate Colony – Dead Or Victorious; Hatesphere – The Great Bludgeoning; Helmut – XI IX XI; Homicidal – State Of Mind; Ignominy – Crash/Existence (vox kill it – not in a good way); Imperial Vengeance – Black Heart Of Empire; Jagged Vision – s/t EP; Landmine Marathon – Gallows; Machine Head – Unto The Locust; Machines – s/t; Madame Sataan – Peize Homen; Mastodon – The Hunter; Miracle At St. Anna – Shadow Country; Mobile Deathcamp – Clear And Present Anger; Mordbrand – Necropsychotic; Tom Morello: The Nightwatchman – World Wide Rebel Songs; Mors Subita – Human Waste Compression; Mount Olympus – You're Welcome; Mournful Congregation – The Unspoken Hymns; Nightrage – Insidious; Northern Discipline – Harvester Of Hate; Oh, Sleeper – Children Of Fire; Opeth – Heritage; Park Lane – Letters from The Fire; Pathology – Awaken To The Suffering (Dental suction vox and horrible snare sound ruin everything!); Placenta – Replace Your Face; Pyrrhon – An Excellent Servant But A Terrible Master (I really like this crazy tech-death debut, but it's a little too wacky for wackiness' sake); Rose Funeral – Gates Of Punishment; Rwake – Rest; Saviours – Death's Procession; Saxon – Call To Arms; Section 13 – Burning Bridges; Smokin' Hell Bastards – BoozeFellas; Snakebite – Created From Nothing; Dee Snider – Van Helsing's Curse – Oculus Infernum; So Many Ways – s/t; Sober Truth – Outta Hell; Stagewar – Living On Trash; Staind – s/t; Stemm – Cross Roads; Suffokate – Return To Despair; Textures – Dualism; Tiger Flowers – s/t EP; Tragic Cause – To Reign Supreme (Awesome guitar tone. Stupid ass lyrics.); Trendkill Method – Affective Arousal; Undying – This Day All Gods Die EP; Untimely Demise – City Of Steel; Warbringer – Worlds Torn Asunder; White Wizzard – Flying Tigers; Wolves In The Throne Room – Celestial Lineage; YOB – Live At Roadburn 2008; The Zombi – Appetite For Flesh EP; The Zombi – The Rottening EP
Not even worth selling on eBay. Do people still do that?
Alice Cooper – Welcome 2 My Nightmare; Arcana XXII – A Return To The Darkland; Axel Rudi Pell – The Ballads IV; Brighter Than A Thousand Suns – Survival Machines; Cadence – Earth Abides; Cathercist – The Untimely Death Of Zack Sawyer ; Cobra – Hungry For Vengeance; Constellations – Fragility EP; Corroded – Exit To Transfer; Dancing With Paris – The Drought; Dead By April – Incomparable; The Devil Wears Prada – Dead Throne; Doro – 25 Years In Rock; Dream Theater – A Dramatic Turn Of Events; An Early Ending – Igniter; Eikostate – A Tribute To Perseverance; Eye Empire – Moment Of Impact; Fit For A King – Descendants; From The Eyes Of Servants – El Elyon; G-NOMA – Origen; Gameday Regulars – But It's Hell In The Hallways; Guido Campiglio – Rumble In The Jungle; Haven Denied – Illusions (Between Truth And Lie); Hundredth – Let Go; Kill Tech – Inappropriate; Last View – Hell In Reverse; Life As A Ghost – Drifter; Loch Vostok – Dystopium; Majesty – Own The Crown; Maylene & The Sons Of Disaster – IV; Mercy Screams – Pathways; Nephwrack – Sectariana; Neurotic November – Passive May; Nightvision – Consequence Of Sin; No Second Chance – Never Ending Fear; NoLoveLost – Without Beginning, Without End; Nothing Til Blood – When Lambs Become Lions; Officer Down – Thrown To The Water; OK Volca – Fréquence/Trémor; QBO – Angel Caído; Quantum Illusion – Between The Quantum And The Void; Rex Mundi – IHVH; Scapegoat – I Am Alien; Skurk – Häxa; The Skyline – Encounters; Sleep Serapis Sleep – Pariah's Vow; Two Days Left – Troubled Hearts Of Millionaires And Movie Gods; Van Canto – Break The Silence; Vayden – s/t; Vicinity – Diffusion Of Innovation; Volumes – Via; We Came As Romans – Understanding What We've Grown To Be; A World Away – The Inauguration; Yersinia – Aldrig Mera Vinter; YO-HEI – Existence
SEPTEMBER '11 MISSES
Was not able to get my grubby little hands on these platters.
Abhor  – Ab Luna Lucenti, Ab Noctua Protecti; Arch/Matheos – Sympathetic Resonance; Biohazard – Reborn In Defiance; The Body & Braveyoung – Nothing Passes; Brainstorm – On The Spur Of The Moment; Cryptborn – Into The Grasp Of The Starving Dead; Fyrnask – Bluostar; Junius/Rosetta – split; Loudness – Eve To Dawn; Mogwai – Earth Division EP; MonstrO – s/t; Morifade – Empire Of Souls; Noothgrush – Live For Nothing; Only Flesh – From The Gutter To The Grave; Profane Omen – Destroy!; Rise To Remain – City of Vultures; Saltatio Mortis – Sturm Aufs Paradies; Sinner – One Bullet Left; Tasters – Reckless Till The End; Hank Williams III – Attention Deficient Domination & 3 Bar Ranch Cattle Callin'
BEST SEPTEMBER '11 RECORD
Amebix – Sonic Mass (September '11)

"They are murderous and they've come for us."
2011 TOP 15 EARLY INCLUSIONS
Let's see if they make the final cut.
Amebix – Sonic Mass (September '11)
Omega Massif – Karpatia (September '11)
Craft – Void (August '11)
Dead and Divine – Antimacy (August '11)
Revocation – Chaos of Forms (August '11)
Today Is The Day – Pain Is A Warning (August '11)
Zombie Inc. – A Dreadful Decease (August '11)
Beware of Safety – Leaves/Scars (July '11)
Harm's Way – Isolation (July '11)
Arch Enemy – Khaos Legions (June '11)
*Jungle Rot – Kill On Command (June '11)
Looking For An Answer – Eterno Treblinka (June '11)
Origin – Entity (June '11)
Argus – Boldly Stride the Doomed (May '11)
*Infestus – ExIst (May '11)
*Nader Sadek – In The Flesh (May '11)
*Olde Growth – Olde Growth (May '11)
*Wormrot – Dirge (May '11)
Batillus – Furnace (Apr. '11)
Cruachan – Blood on the Black Robe (Apr. '11)
Signo Rojo – promoalbum2011 (Apr. '11)
*American Heritage – Sedentary (Mar. '11)
*KEN mode – Venerable (Mar. '11)
*Of Legends – Stranded (Mar. '11)
*SubRosa – No Help For the Mighty Ones (Mar. '11)
DevilDriver – Beast (Feb. '11)
*Horned Almighty – Necro Spirituals (Jan. '11)
Inquisition – Ominous Doctrines of the Perpetual Mystical Macrocosm (Jan. '11)

Tuck From Hell – Thrashing (Jan. '11)
*Top 10 First Half of 2011
YEAR-TO-DATE TALLY:
Metal Releases Listened to – 668 (almost Satanic!)
Bleeders – 139
Meh'ers – 322
Blowers – 207
Top 15′ers – 29
PREVIOUS MONTHS' BLEEDERS COLUMNS
COREY'S TOP 10 BLEEDERS FOR THE FIRST HALF OF 2011
SHIT I MISSED DURING THE FIRST HALF OF 2011 BLEEDERS' DIGEST
**Some of these releases are possibly late 2010 sets, first-time U.S. releases, or sneak peeks of upcoming albums.**
-CM
Corey Mitchell is a best-selling author of several true crime books and is currently helping Philip H. Anselmo write his autobiography.
Join Corey at Facebook and Twitter. Oh yeah, circle me at Google+, yet another fucking social network…
Sponsored Links from Across the Internet
Show Comments