Leyla Ford's Top Fifteen Metal Albums of 2014

A lot of people of people have shared the thought that 2014 was a good year for metal. I disagree. I think a lot of it was decent but in terms of really finding something to passionately love, it was lacking. No Beastmilks or In Solitudes to be found this year. However, it's what you do with your disappointment that proves your worth or when you search in unexpected places that you find treasures or some such schoolmarm aphorism that makes everything better. But let's be real, this is just one list out of hundreds and you're not here to learn important lessons on music or facing adversity. So, right! 2014 was a year, it had metal, and as Captain Li Shang says in Mulan, let's get down to business (and defeat the Huns while we're at it).
15. Iron Reagan – The Tyranny of Will (Relapse Records)
Iron Reagan is the nihilistic-with-a-humor '90s punk shitheads the '00s have been missing. It's gross, it's loud, and every song is so short it makes my heart sing. Short and to to-the-point for those moments when you don't need your music to hypnotize you into oblivion.
Listen: "Miserable Failure" 
14. Sólstafir – Ótta (Season of Mist)
"Atmospheric," is quite the study in black and white. Anything that falls under that overarching description is either very good or completely abysmal. Sólstafir's ethereal tones firmly place them in the former category. The often endlessly meandering path of the genre works to their benefit because Ótta is a beautifully bittersweet record that leaves you gasping as it punches you in the heart.
Listen: "Lágnætti"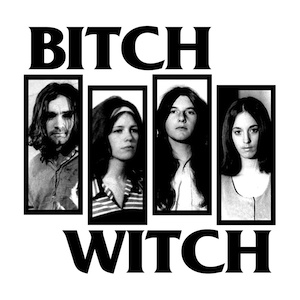 13. Bitch Witch – Too Old, Too Punk (self-released)
Grim Kim and Andy O'Connor's now defunct Hell Awaits column over at Pitchfork introduced me to these disaffected Spaniards and I'm kind of in love. Angry, screeching, don't-give-a-fuck crusties with one of the better Black Flag bars adaptations. They're filthy rabid bitches from hell that make you want to break bottles over heads then scream along to their raw, alley cat (d) beats. Their EP, Too Old, Too Punk was released in early January but their self-titled official record will be out in December via Cubo de Sangre.
Listen: "Too Old, Too Punk" 
12. Accept – Blind Rage (Nuclear Blast)
Udo is a distant memory for Accept as they release their third album with Mark Tornillo, whose smoker rasp may not be the classic, "Fast as a Shark," squawk but works just as well. While Restless and Wild will always be the definitive speed metal album, the Germans (and sole American) still manage to deliver their gruff, punishing, trademark riffs. There's nothing exactly new here, just variations on the same theme but still, Accept on a boring day is still miles better than most of the whippersnappers out there.
Listen: "Trail of Tears" 
11. Insomnium – Shadows of the Dying Sun (Century Media)
As far as melodic death metal goes, Insomnium will always have a special place in my heart because, simply put, they're my favorite. It's not just the mindless clean-to-growl singing highlighted with some pretty solos and then packaged up all neat and tidy with a soaring finale that half-hearted death metal veterans keep spewing out these days. Melodic death has become too Cookie Monster cookie-cutter (Amorphis) or just plain bad (In Flames) but Insomnium still manage to stand out with their effortless layering of atmospheric (there's that pesky word again) harmonies and unbelievably catchy riffs.
Listen: "While We Sleep" 
10. Winterfylleth – The Divination of Antiquity (Candlelight Records)
This is a band I never much paid attention to but this record is just a beautiful amalgamation of hard and lush. The slow, acoustic segments are offset by the ripping blast beats that come in the second half of the record and the straight up pop-rock breaks in songs like "Whisper of the Elements" breathe a weirdly fresh air into their somber but melodic strain of black metal.
Listen: "Whisper of the Elements"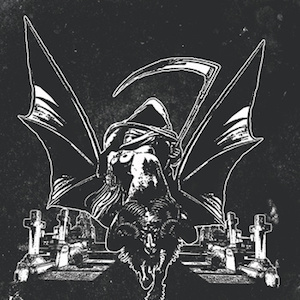 9. Kvlthammer – Kvlthammer (Bandcamp release)
Raw, rollicking, dirty rock'n'roll that's been dragged through tar, Kvlthammer are a combination of all the essential parts of punk, speed, and black metal. Shouted out choruses and motorcycle guitars, it's filth wrapped up in a deceptively shiny (probably grease) package.
Listen: "Pathless" 
8. Enabler – La Fin Absolue Du Monde (The Compound/Creator Destructor)
It's great to have co-writers that (occasionally) have pretty good taste. I like peaking at my fellow staff members' lists from half way through the year just to see if I can pick up anything and David Lee Rothmund's rec for Enabler definitely hooked me. I don't think I can phrase it better than he did. "Enabler is pretty much liquid sex for anyone who loves to dream about punching shit but never actually does."
Listen: "Balance of Terror"
7. Skullfist – Chasing the Dream (Noise Art Records)
I can't help but like them. I'm sorry. Blissed out '80s thrash with Halford vocals, Skullfist always sound like they're just so fucking happy to be playing metal that its infectious. They're like the Canadian version of Metalucifer.
Listen: "Hour to Live" 
6. Trap Them – Blissfucker (Prosthetic)
Frantic, unforgiving, and uh, fast and the furious. (sorry. May you rest in peace, Paul Walker), Blissfucker is the second time Kurt Ballou manages to worm his way onto my list. Though comparisons to Converge are par for the course, especially with Ballou on board, Trap Them bring in a sludgier death metal element to their hardcor. It's bang your head bloody against the wall punk with a howling melody.
Listen: "Gift and Gift Unsteady" 
5. Primordial – Where Greater Men Have Fallen (Metal Blade Records)
I was hooked from the opening song. Primordial just sound big; they're a band that needs to be listened with your eyes closed in complete darkness so that it seems like they're all that exist. Their sound itself is just large. There's no other way to describe it and since epic is so ubiquitous now it has lost all meaning, I proclaim Primordial big in italics. While the title track's marching riffs set the tone for the rest of the album, it's the slow build-up of songs like, "Come to the Flood," that steadily take over your mind and hint at impending doom.
Listen: "Where Greater Men Have Fallen" 
4. Blut Aus Nord – Memoria Vetusta III: Saturnian Poetry (Debemur Morti)
My French baby has yet to make an album and not end up on one of my lists but it's not favoritism when it is so shit-your-pants, check-the-locks, sleep-with-a-knife-under your pillow creepy good. Unlike previous releases, there's almost an element of pretty in this record, especially with the first release, "Paien." It soars and echoes in a hauntingly lilting symphony that's still distinctly Blut Aus Nord because not only does it thrill me, it freakin' terrifies me.
Listen: "Paien"
3. Wolf – Devil Seed (Century Media)
WOLF! FUCK YEAH, WOLF! YAAAAAAY WOLF! WOLF WOLF WOLF. Please consult review for a detailed explanation.
Listen: "Shark Attack" 
2. Behemoth – The Satanist (Nuclear Blast)
I think picking Behemoth is a cop out, no lie. But if I did feel a little uninspired this year, it doesn't mean everyone's favorite Poles didn't actually create a beautiful record that surpasses all their previous albums, as well as providing for a standard for other bands to live up to. It's aggressive but not exclusionary and it runs the gamut from signature blast beats to eerie horns. There are glimpses of pop and amazingly dramatic operatic moments and any band that can fluidly combine their influences within their chosen genre without allowing for awkward and ill-fitting moments, clearly have mastered their craft.
Listen: "Blow Your Trumpets Gabriel"
1. Mare Cognitum – Phobos Monolith (I, Voidhanger)
Cold, harsh, haunting, this one-man black metal project is a melancholic space odyssey that completely bowls you over with its intricacy and layers. It has its dreamy moments of cosmic free floating with its opening track, "Weaving the Thread of Transcendence," but grounds you in reality with the introduction of the second song, "Entropic Hallucinations." Pounding beats, piano flourishes, and the hissing rasp of creator Jacob Buczarski's vocals create the sensation of an entire other worldly orchestra. It's Enslaved in space and is absolutely beautiful.
Listen: "Weaving the Thread of Transcendence" 
Sponsored Links from Across the Internet
Show Comments