Jeff Treppel's Top 15 Metal Albums of 2021
2021: better than 2020 by default – thanks, medical science! – but still not all that great. Probably wrote more reviews this year than ever before in my life. Too many, maybe? Copying and pasting (and slightly editing) the blurbs below from my weekly column indicates that I probably rely a bit too much on certain tropes. That said, you try writing approximately 250 capsule reviews about the same shit and try not to repeat yourself. Here are 14 metal records (and the requisite Night Flight Orchestra release) that stood out amongst all that. Also another picture of my cat.
15. Unto Others – Strength (Roadrunner)
Fields of the Nephilim Spa-goth-i Western guitar, gratuitous hawk noises, a Pat Benatar cover – in case you're wondering what decade and genres Unto Others worship, they've decided to make it real obvious on their sophomore full-length. They can worship whatever they want as long as they continue to make music this catchy, as far as I'm concerned. Unto Others don't really paint their batcave any shades of black we haven't already seen, but they know all the right colors (or lack thereof) to hang with the gloomy greats.
14. Wode – Burn in Many Mirrors (20 Buck Spin)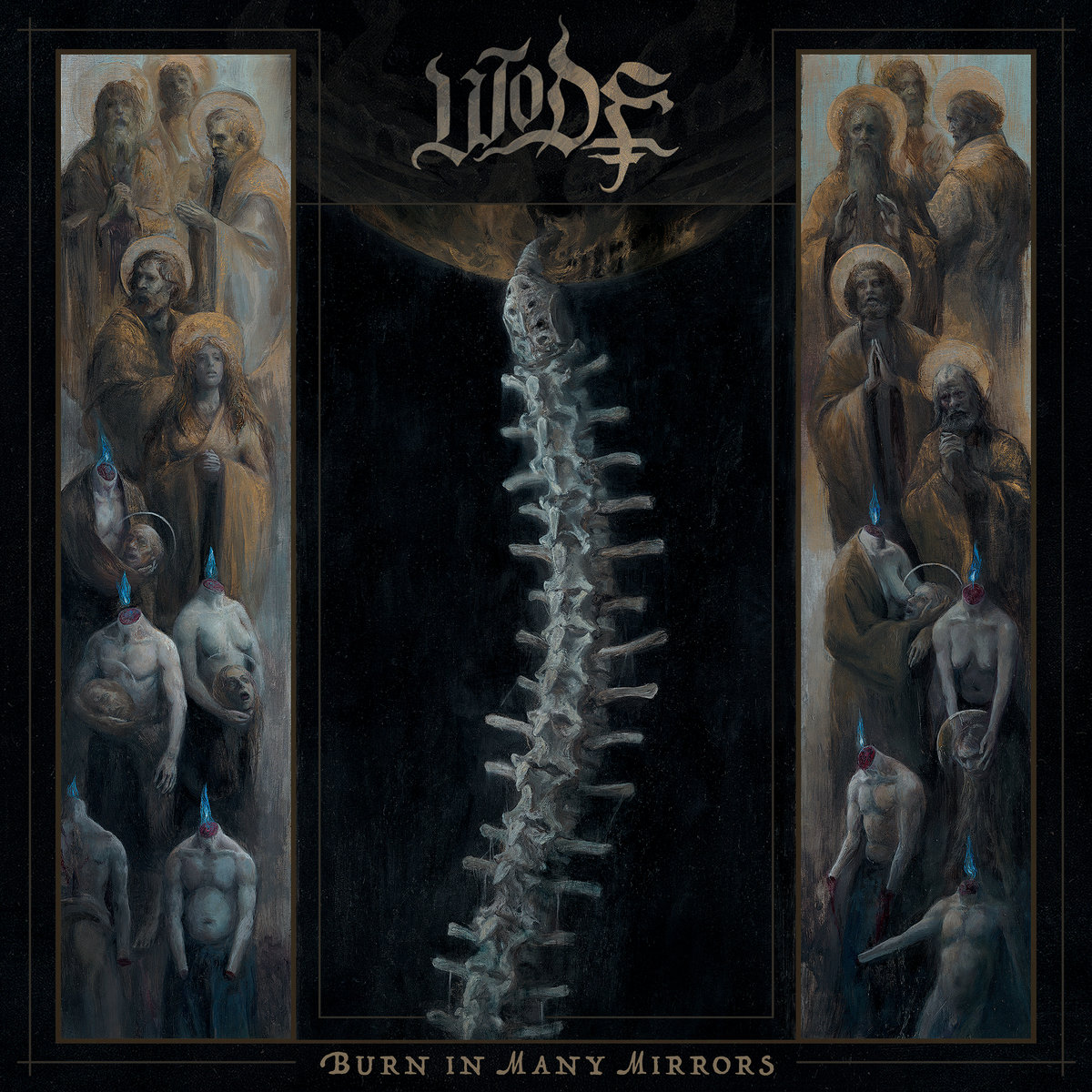 Wode's cover model should probably see a chiropractor; their chakras are very much out of alignment. Probably from headbanging along as the band plunges skull-first down Tartarus's gullet. These UK black metallers go maximalist with their sound, fully embracing their classic metal roots — three of the members also do time in thrown-back first-wavers Aggressive Perfector. They bring that love of big riffs and bigger hooks to their second-wave project and launch this into serious neck-wrecking territory.
13. Pounder – Breaking the World (Shadow Kingdom)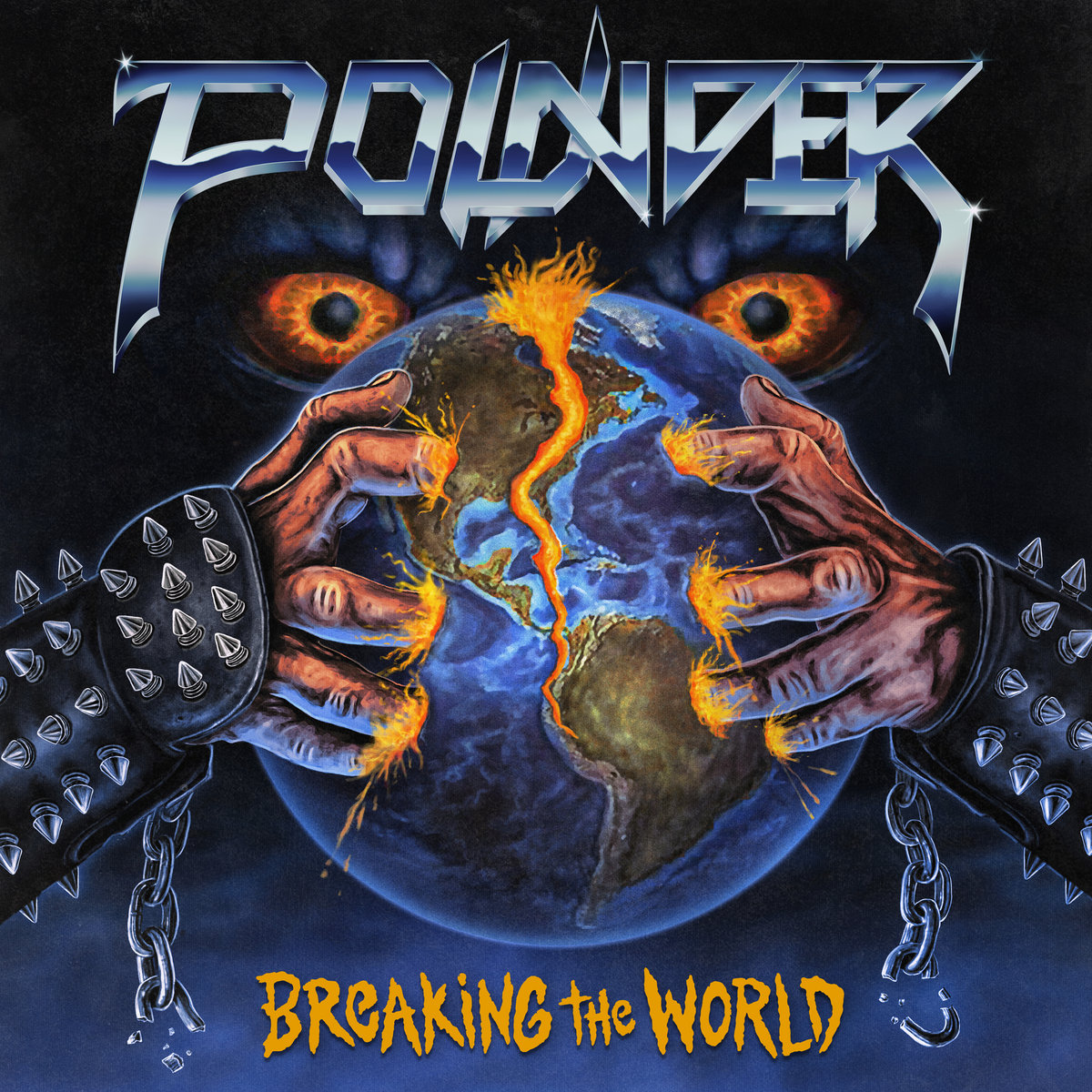 Now this is my kind of stupid! Exhumed's Matt Harvey, Carcass's Tom Draper, and Nausea's Alejandro Correador team up to indulge in their love of old-school heavy metal thunder and make good use of some killer riffs that don't fit in their more death-oriented day jobs. And those are some real tasty riffs, believe you me. Sure, there are plenty of other trad metal revival acts kicking around, but these metal lifers bring a level of expertise their younger peers can't. In other words, expect plenty of air-guitaring in your future.
12. Iotunn – Access All Worlds (Metal Blade)
Black metal may have started in the forest but it didn't really get interesting until it went into space. Iotunn smash together Primordial and Mesarthim into their own celestial mass and proceed to go all Ego the Living Planet on the cosmic bodies around them. I listen to so much shit that it's hard to get excited when I spin someone new anymore; these guys blew me away.
11. Tribulation – Where the Gloom Becomes Sound (Metal Blade)
Album number five for vampire metallers Tribulation comes under the unfortunate weight of Kabuki-masked guitarist Jonathan Hultén's departure — although he played on this material, one wonders where his path diverged from the rest of his bandmates. Thankfully, the Swedes seem of one mind on Where the Gloom Becomes Sound. Epically melodic riffs mix with gothy vibes and melodeath croaking to create music both familiar and wholly unique. It's more of a refinement of their path over the past few albums, but well worth visiting the title locale.
10. Perturbator – Lustful Sacraments (Blood)
It's been four years since James Kent unveiled his plans for his new model. Since then he's done some further tinkering. Lustful Sacrament brings his sound into the post-Blade Runner world we live in, retaining his signature darksynth as atmosphere and flavoring but moving decisively in a post-punk/goth direction. As with everything else he's done, it rules. He still excels at plunging the listener into nightmarish worlds of his own making.
9. Lucifer – IV (Century Media)
Johanna Sadonis is just hanging out and hoping you'll join her for another exemplary collection of throwback occult metal. While it doesn't necessarily look comfy up there, I suggest you accept her invitation. Album number four contains their usual impeccable hooks and creepy atmosphere, sure, but nobody does it better. A lot of Sabbath, a little bit of Slayer, and a groove that just won't stop.
8. Converge – Bloodmoon: I (Epitaph)
This is how collaborations should be done: the different participants challenging each other and pushing their games to new levels. And when you have artists like Converge, Chelsea Wolfe, and Stephen Brodsky (Cave-In), we are talking about some pretty rarefied levels to begin with. There's a lot to absorb over the one hour run time, but I can't say I ever expected to hear shoegaze and Pink Floyd sections on a record by a band known for its unrelentingly savage hardcore rippers — and those are only a few of the myriad pleasures that pop out.
7. Khemmis – Deceiver (NB)
Denver doom crew Khemmis have nothing left to prove after a series of jaw dropping records over the past half decade. That doesn't stop them from upping their game with Deceiver once more. Their stately approach to their craft belies the emotional depths imbued into each song, their fantasy-themed album art deliberately misleading (deceptive, even). Closer "The Astral Road" may be their finest moment yet as they release the parking brake and let it rip.
6. Green Lung – Black Harvest (Svart)
These songs from the woods didn't come out of nowhere – 2019's Woodland Rites made a pretty big splash when these UK-based wicker men self-released it on Bandcamp. Black Harvest takes things to whole new level. Crisper production and the addition of a permanent keyboardist are the most obvious changes, but those would make precious little difference if they had let their songwriting rot in the fields. Instead, they've reaped what they've sown, and those seeds sprouted into some mighty crops. A stunningly confident sophomore full-length; may their sacrifices to the pagan gods continue to result in bounties like these proto-metal hymns.
5. Bewitcher – Cursed Be Thy Kingdom (Century Media)
Bewitcher's latest features a song called "Satanic Magick Attack" and that kinda sums up this whole beautiful beast of a record — simultaneously stupid and awesome while embracing every aspect of what makes metal the best damn musical genre to ever vomit itself into existence. It's everything that rules about the 80-85 glory days wrapped into one perfect package, taking cues from legends like Motorhead, Venom, and Judas Priest while doing their own thing. I dunno if Bewitcher actually sold their souls at the crossroads for this eldritch masterpiece but they got a great deal if so.
4. Night Flight Orchestra – Aeromantic II (NB)
Melodic death metal vets book Abba, Styx, and Journey on this flight tonight, soaring into the stratosphere for the second part of a conceptual suite about lovelorn stewardesses. "Speed" Strid was seemingly Bjorn for this kind of lounge lizardry, and his fellow Soilworker David Andersson knows how to tap into some seriously epic AOR romantic (get it?) vibes. If there was any justice in the world (or this was 1981), "Burn for Me," "Midnight Marvelous," and "White Jeans" would be huge FM hits. Unfortunately, we don't live in that world, but make sure you don't miss this flight. How do they put out an album this good every year?
3. Mastodon – Hushed and Grim (Warner Bros.)
If you've been bitching for the last 15 years that Mastodon need to make another great album, well, here you are – two discs of absolute prime pachyderm. An impressive amalgamation of the various styles they've played with over the years, the songs on this epic journey feel distinctive and provide an overview of everything they've accomplished. This has some of the heaviest stuff they've ever recorded and some of the quietest, and it all flows together beautifully. Even if you've been disappointed by their last few albums, don't miss this one.
2. Genghis Tron – Dream Weapon (Relapse)
Wrote this one up as the featured review in the Decibel April 2021 issue, but in summation: the first album in 13 years for this beloved "nintendocore" act will piss off purists but make literally anyone else with ears happy. Replacing spastic grind with moody synth goodness is like trading in a 1993 Toyota Corolla for a goddamn Tesla. Nothing but positive progress here, folks.
1. Carcass – Torn Arteries (NB)
If I thought I could get away with just posting a GIF of Beavis and Butthead thrashing around in their living room for this review, I would. Actually, I probably could, but that would be doing an achievement this monumental a serious disservice. Surgical Steel was my vote for best metal album of last decade (Decibel agreed!), a remarkable comeback record from a band who had already defined multiple genres in their first iteration. Torn Arteries continues in the same vein – but at the same remarkable level of quality. This really has it all: insanely complex riffs, growl-along choruses, wryly funny lyrics, and even a nine minute song that doesn't feel it. They even named one of the tunes after the best Hammer horror movie! Is it better than its predecessor? Time will tell (my instinct is yes), but at worst it's just as good.
Sponsored Links from Across the Internet
Show Comments