TWO MORE REASONS WHY I DON'T NEED TO GO TO ATP NY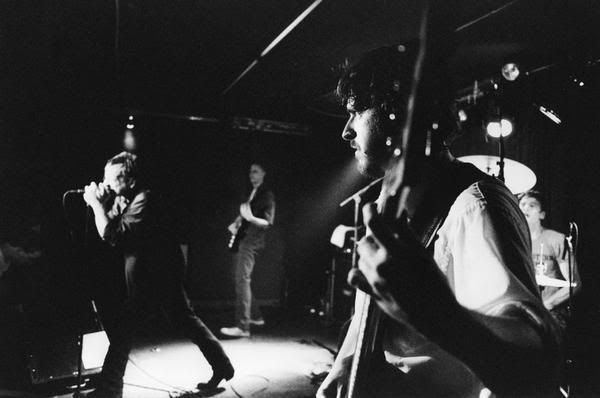 A couple of months back I complained about the expensive All Tomorrow's Parties weekender in the Catskills region of New York. Though noise rock royals The Jesus Lizard and The Melvins are both scheduled to appear at the September festival, I just haven't been able to justify the hundreds of dollars I'd have to shell out for tickets and to stay at some bullshit resort swarming with trustafarians. Thankfully, it turns out that we can all save our hard-earned dough (and avoid contracting swine flu), as both of these bands are planning other U.S. performances that wont break the bank.
The other day, Jesus Lizard bassist David Wm. Sims blogged the current list of reunion dates, which now includes a long-anticipated NYC gig on November 16 at Irving Plaza. Other non-festival shows are confirmed for San Diego, Los Angeles, San Francisco, Portland (OR), Carrboro, NC, Atlanta, and Washington D.C., with more presumably forthcoming.
Then, the press release regurgitation unit over at Blabbermouth caught a rare scoop, reporting that stoner metal heavyweights Down will "tour select U.S. markets" with those darned Melvins this Fall. No cities have been announced for this unbeatable tag team match-up yet, though August/September seems to be the timeframe.
Given all this, I can't think of any reason a heavy music fan should bother with ATP NY. Even if you don't live near one of the markets where these bands are playing, you'll probably spend a lot less traveling to one of those shows instead of emptying your wallet in Monticello. Who's looking out for you? I am.
-GS
[Gary Suarez danced with the devil in the pale moon light. He also writes for Brainwashed and usually manages the consistently off-topic No Yoko No. Say, why don't you follow him on Twitter?]
Sponsored Links from Across the Internet
Show Comments