COALESCE'S BOVINE BONUS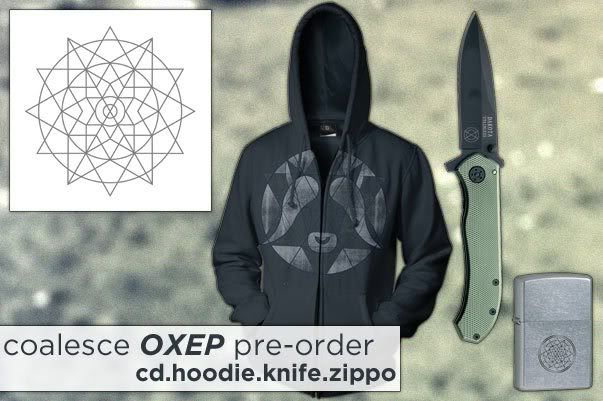 It took an entire decade for Coalesce to follow up 1999's 012:2, yet the general consensus around here is that 2009's OX (still streaming in its entirety here) was more than worth the wait. So imagine my surprise upon discovering that the Kansas City metallic hardcore act would be following that great record so quickly!
Straight from the ox's mouth:
OXEP (not "ox" ep) is 5 new original coalesce songs. There are 7 tracks, but 1 and 7 are a percussive intro and outro. These songs are not cuts that didn't make ox. We wrote and recorded these songs specifically for an ep release after ox was already done and delivered to Relapse for production. We continued our americana theme and expanded them on these songs, therefore wanted them to be considered part of the 2009 ox sessions.
One of these seven new tracks is currently streaming at Coalesce's MySpace page, and if you liked OX then you wont be disappointed by "Through Sparrows I Rest." Though the EP wont be released until November 10, the band has begun taking pre-orders for the CD edition (a vinyl version is also forthcoming), as well as some nifty add-ons like an OXEP-branded Zippo lighter and knife.
-GS
[Gary Suarez is the purveyor of novelty and nonsense. He usually manages the consistently off-topic No Yoko No. Say, why don't you follow him on Twitter?]
Sponsored Links from Across the Internet
Show Comments