SOUTHERN LORD'S LATEST SIGNING HAS SOME SERIOUS HALITOSIS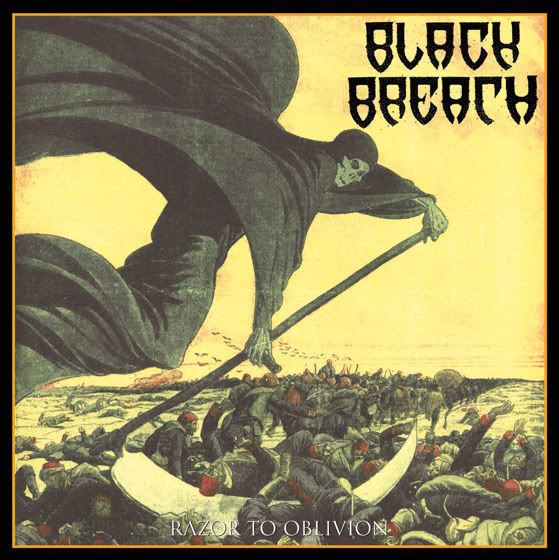 On paper, Washington's Black Breath is not the sort of band one typically associates with Southern Lord. Dronesmiths Sunn O))), doomy stoners Eagle Twin, instrumental rockers Pelican, and black metalheads Wolves In The Throne Room all coexist comfortably together on the Californian label. Yet Black Breath's hybrid of gutter-level punk and classic thrash metal somehow make sense, even if it doesn't exactly seem appropriate for Southern Lord. Coupled with the August release of Seattle punks The Accused's all new The Curse of Martha Splatterhead, it almost seems as though the ostentatiously hip imprint is slowly embracing a much less esoteric sound.
On November 10, Southern Lord will re-release Black Breath's Razor To Oblivion mini-LP in CD format in advance of a proper debut album scheduled for early 2010. That forthcoming full-length was recorded earlier this year and engineered by Converge's Kurt Ballou. Visit the band's MySpace page to hear some tracks from Razor To Oblivion.
-GS
[Gary Suarez eats his pizza crust first. He usually manages the consistently off-topic No Yoko No. Say, why don't you follow him on Twitter?]
Sponsored Links from Across the Internet
Show Comments