BLACKLISTED RELEASE NEW ALBUM! INTERNET MORE SURPRISED THAN THAT SURPRISED KITTY!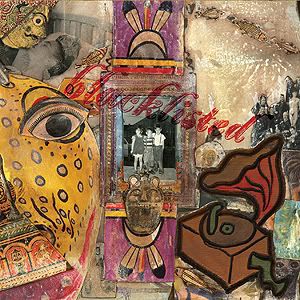 There I was, minding my business on the Internet when all of a sudden, the Deathwish Inc. Twitter account tweets about a new Blacklisted album. And not just new, but NOW AVAILABLE.
Exclusively available through the label, No One Deserves To Be Here More Than Me is the full-length follow-up to last year's incredible Heavier Than Heaven, Lonelier Than God. And it isn't being released on CD, but instead as a 12″ LP with a complimentary Digital Download coupon for iPod junkies. Also, unlike most recent Deathwish releases, it wasn't produced by Kurt Ballou. And get this: apparently, a number of the songs include instrumentation atypical of contemporary hardcore, including trumpet, violin, and, uh, rainstick. Yeah, rainstick. WHAT IS GOING ON HERE?! I'M SO STARTLED!
Needless to say, I don't have my copy just yet as this clearly was a stealth operation that only a select subset of the band's most devoted fans caught wind of before today. After a stellar year of Deathwish releases, I do wonder if the mysterious No One Deserves To Be Here More Than Me is the kind of album (Rainstick? Seriously?) the hardcore label really wants to close out 2009 with. Still, given the strength of Blacklisted's releases, I'm eager to hear this.
And now, for those who failed to get the reference in the headline, here's a surprised kitty.
-GS
[Gary Suarez wonders if any other band will try to pull off an unannounced, last-minute 2009 release. He usually manages WHOLLY DIVER (a Dio tribute site) and the consistently off-topic No Yoko No. Say, why don't you follow him on Twitter?]
Sponsored Links from Across the Internet
Show Comments