HEY, YOU WHINY ASS PUNK…THINK YOU WORK HARD? MEET JASON McMASTER
I've been lucky enough to know Jason McMaster for nearly a quarter century. For those of you not in the know, McMaster was the seminal progressive thrash frontman for the legendary Austin, Texas band Watchtower. While respected worldwide, Watchtower was, nonetheless, waaaaayyyyyy before its time. Think Dream Theater, Symphony X, Between the Buried and Me, Obscura, et al, and you might start to get an inkling of what these precursory tech-metal masters were all about.
http://www.youtube.com/watch?v=lvUDrAJflgc&feature=related
McMaster, guitarist Billy White (later more than ably replaced by Ron Jarzombek after White bolted for Dokken), bassist Doug Keyser, and drummer Rick Colaluca were not only respected as amazing musicians and uber-entertaining live performers, they were also known by every major metal band back in the day. But really, the majority of that came from the efforts of McMaster. He was (and still is) the consummate good-time scene creator who simply wanted to make sure that Texas metalheads learned about, absorbed, and became a part of the underground metal scene.
Every big thrash band, hair metal band, and/or power metal band who toured the countryside and winded their way through the faraway landscape of cattle and ten-gallon hats got hooked up via the efforts of one skinny redhead and long before the days of the internet. McMaster was the go-to guy in Austin for bands such as Metallica, Anthrax, Raven, Queensrÿche, W.A.S.P., Mötley Crüe, Armored Saint, Agent Steel, Nasty Savage, Corrosion of Conformity, D.R.I., and on and on and on. You name the band — McMaster probably knew 'em. And, more than likely, he let them crash at his pad, eat his food, sleep on his couch, and drink his Shiner.
Despite all of McMaster's efforts, the genius that was the music of Watchtower, and even with the support and praise of the big metal bands in the business, the band never really took off in a huge way; especially in their home country. As a result (to simplify), McMaster began to seek out greener pastures.
This came in the form of one Dangerous Toys.
Unjustly lumped in with the overflowing plethora of big-haired cock rock bands such as the aforementioned Crüe, Poison, Rough Cutt, Ratt, Black 'n Blue, et al, Dangerous Toys broke out of the gate in a huge way, selling more than half a million records of its debut release, Dangerous Toys, getting MTV airplay, and playing sold out rock concerts across the world.
By 1991, grunge reared its ugly head, and Dangerous Toys were set to hit the road across the United States with an incredible line-up of Judas Priest, Alice Cooper, and Motörhead. Miraculously, this package tour turned out to be a massive flop and actually shut down several weeks before its scheduled end date. Toys were dropped after their second album Hellacious Acres underperformed. They went on to record two more studio albums before disbanding around 2000.
After Dangerous Toys, McMaster has continued to perform and even flourish in several projects including Broken Teeth, a KISS cover called SSIK, a Metallica cover band called Killa Maul, Ignitor, and Evil United.
I hope to sit down this summer with Jason for a bull-blown interview for MetalSucks. In the meantime, I asked him if he could update us on his myriad projects and he graciously complied.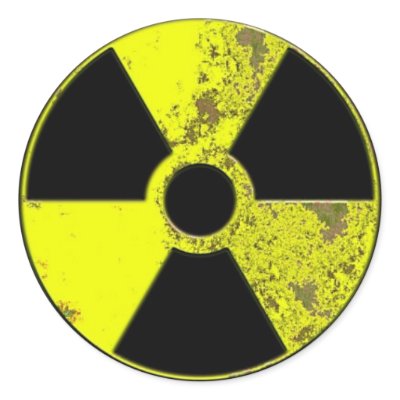 JASON McMASTER UPDATE
by Jason McMaster
EVIL UNITED
2011 will see the self-titled release of my new project, Evil United, a band made up of Texas metal alumni featuring members of S.A. Slayer, Riot, and Pitbull Daycare. In 2007, I was asked by bassist and longtime friend, Don Van Stavern, to join them in writing some new material. Writing was slow, what with me working on all of my projects full blast, but we came up with some of the heaviest old school riffs. Plus, I get to conjure up some new screaming dark angry lyrics and vocals.
You can check out Evil United over at ReverbNation.
IGNITOR
We have finished recording and mixing our newest album, Year of the Metal Tiger. This is the second effort with me on the mic and is our follow-up to 2009's The Spider Queen. Y.O.T.M.T. is Ignitor's return to "true metal" and will be available later this year.
BROKEN TEETH
Broken Teeth, now going on eleven years, with five releases of real rock 'n roll ala Motörhead, Judas Priest, and AC/DC style dirty, drive fast boogie power rock, plan to write a new record. Last year was a banner year for us with the release of our latest,Viva La Rock, Fantastico (featuring Danko Jones). It might be a tall task to equal the positive response we got for that record, but we're up to the task. Broken Teeth will also embark on SHIPROCKED for the third time. It's a killer five day rock 'n roll cruise in the Atlantic which this year will include Buckcherry, Hellyeah, Sevendust and more.
Also, I have been secretly working on a book of my memoirs with the working title, Stories of  a Texas Metal Head. I have no idea if and when that will ever come out.
Oh, and be sure to check out this cool mention that recently aired on VH1 Classic's That Metal Show. – Jason
http://www.youtube.com/watch?v=UgiFMXriq6M
-CM
Corey Mitchell is a best-selling author of several true crime books. He's also really digging the new Sylosis and Bison B.C. records.
Join Corey at Facebook and Twitter.
Sponsored Links from Across the Internet
Show Comments