Which Hardcore Band Gets Name Dropped in the Movie Dope?
This weekend I made some time to go see the movie Dope, which was apparently one of the more popular movies at Sundance this year. And it was pretty good! It's like Risky Business meets Boyz n the Hood. I dug it.
And not just because there's a pretty funny joke in the flick concerning a very popular hardcore band. And that joke is…
(Spoilers follow, duh.)
The movie follows three friends from Inglewood — but they're not gang bangers, they're nerds. They study, they get good grades, they never get laid, etc. Early in the movie, the Narrator (Forest Whitaker) informs the audience that one of the many reasons the trio catch beatings (literal and verbal) from their peers is because they're into "shit white people like." At this point, a list appears on screen of such caucasian-beloved-shit — and one of the things on that list is…
Trash Talk!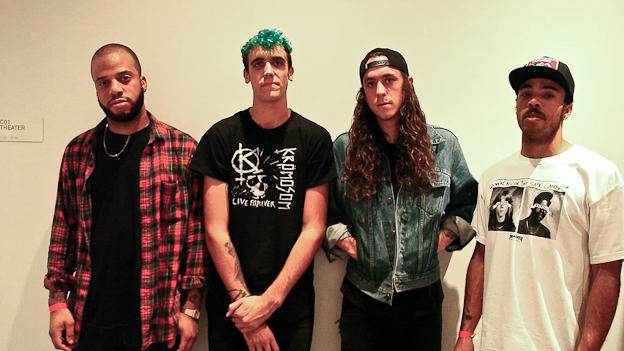 I found this especially amusing given that Trash Talk are on Odd Future (the label of rapper Tyler, The Creator), have performed with Lil Wayne, had a show attended by Suge Knight and Katt Williams last year, and, oh yeah, have two African American members. I would think they'd get a free pass off the "shit white people like" list.
ANYWAY, fun movie. It's in theaters now. Here's the trailer:
Sponsored Links from Across the Internet
Show Comments