Necessary Roughness Week 8: Does Anyone Want To Win?
First things first. I am a genius. Fivethirtyeight confirmed my scorching hot take that parity sucks and everyone is mediocre with actual data.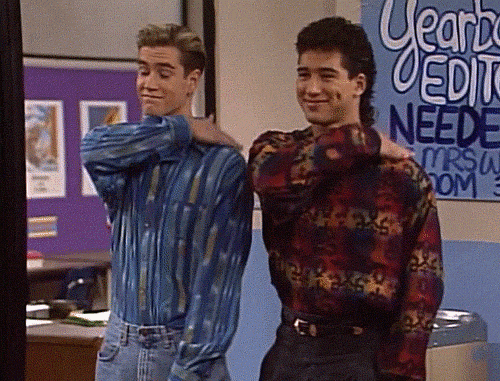 The games themselves also helped prove this theory with another tie, and three games this Sunday going into overtime. Let's hope the Vikings pound the hell out of the Bears tonight. We can't let the Patriots be the only team beating the hell out of division rivals.
I slept through this week's London game, but I can only imagine that British NFL fans were just delighted about the result. Washington and Cincinnati have never been teams to pass up an opportunity to live down expectations. They must have seen all the fun the Cardinals and Seahawks had in last week's tie and decided to sprinkle a couple TDs in for the Limeys. 27-27 = everyone loses.
Lets get to some games I actually did watch! Thursday I was excited to watch TNF because normally that's a Dead Empires and/or Black Table rehearsal night. Then I took a look at the schedule. Barf. This game was nowhere near as close as the final score made it look (which was still not particularly close). The Jaguars spent the first three quarters making the Titans look as good as they possibly could before embarking on their traditional stat-padding garbage-time "comeback." I'm shocked the Jags didn't fire more personnel after this one. Marcus Mariotta looked like Joe Namath against the Jacksonville D and their offense should be better than this! I feel like I could lead this team to the top of the tire fire that is the AFC South.
So much for the Bills/Patriots match-up this week. I guess it was stupid of me to expect anything else. If you combine the scores from both games between these teams this year it would have been a tie! Fortunately for us all, that is not how NFL games work. Gronk set a new Patriots record by scoring his 69th career TD. No stat could ever be more perfect. Also the #billsmafia managed to get a dildo on the field, so at least they're still feeling themselves.
???????????? DILDO ON THE FIELD ???????????? https://t.co/chELm3EVK4

— Barstool Sports (@barstooltweetss) October 30, 2016
Unbelievable placement. That is how a professional tosses a dong.
Falcons fans have to be psyched to see their team sitting a game and a half up on their division, but it's gotta be stressful when every single week seems to be a shootout. That's all well and good when you're on top, but if your D can't give you any sort of backup on a week that Matty Ice can't throw for three TDs, you're gonna have a bad time! Hopefully Julio Jones is OK after coming down weird on his ankle in the second quarter. He only got one target in the entire second half (and dropped it). If he misses any time, it's going to make Mohammed Sanu's job significantly harder. Aaron Rogers and Jordy Nelson seem to finally be on the same page, but with the Vikings crushing nearly everyone and the injuries really starting to pile up on both sides of the ball, the rest of the season looks like it's going to be a grind.
The Sunday night match-up this week featured the league's best O-line pitted against one of its best D-lines. The Eagles looked good on offense all night moving the ball well and using Darren Sproles effectively. Their rightfully vaunted defensive line kept Ezekiel Elliot bottled up for most of the game, too. But besides one boneheaded INT in the Eagles endzone, Dak Prescott made a lot of great decisions throughout the game to keep the 'boys in it. Chris Jones' fake punt on their own 27 was probably the ballsiest call Jason Garret has made as head coach of the Cowboys and it paid off big time. Overall both teams looked pretty damn good; THIS is what you want out of an overtime game. Two competent teams trading blows until Jason Whitten is inexplicably wide open in the endzone. As a Giants fan, it bums me out to say that barring any catastrophic injuries, 6-game suspensions or other meltdowns it looks like the Cowboys and Eagles will be both be pretty good for a long time.
Fantasy Pimp Of The Week
Derek Carr! 513 yards! 4 TDs! He did all this despite the Raiders setting the all-time record for penalties (23 for 200 yards!) AND Sebastian Janikowski showing up a little drunker than usual and missing two field goals (one of which would have been a game winner). Carr put on a clinic in OT throwing dime after dime to Michael Crabtree and Amari Cooper. I would love to watch one of these games with David Carr. Being an older brother and historically sore loser myself, I can only imagine the pain that David Carr is feeling right now. Derek threw for more yards today than David threw in his last five years in the league combined. That's a recipe for a salty Thanksgiving!
Rob Ryan's Shit Kickin' Jam Of The Week
Rob Ryan is the NFL's resident longhair. Look at that mane! When I feel like I have no more riffs to give, one look at this fat maniac gives me hope. This is where I'm going to put a track that I like to imagine Rob and Rex drinking beers and smoking weed to every week: "Hanging Around" by Edgar Winter Group. Fuck yeah. Nothing like hanging with your buds.
Sponsored Links from Across the Internet
Show Comments