THIS BAND INFLUENCED MOST OF THE BANDS YOU LIKE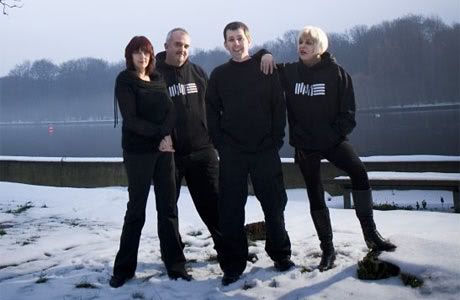 Tonight at the Brooklyn Masonic Temple, the legendary Throbbing Gristle plays the first date of its short but intense U.S. tour. This happens to be the first of three scheduled New York City shows for the seminal industrial band, two of which have been sold out for weeks now. Tonight's is a particularly special one, featuring two distinct performances and a meet-and-greet signing session with Sleazy, Cosey, Chris, and Gen.
Rather than hit up loads of cities during this two-week tour, Throbbing Gristle has opted instead to take up multi-day residencies in Chicago and New York, with single shows in Los Angeles and San Francisco, as well as a slot at this weekend's Coachella festival. The full list of dates can be found at their website but at this point your options are somewhat scarce. After all, this is the first time the band has played some of these cities, unsurprising given their twin decades of inactivity, and it seems unlikely that they'll be doing this again. Seeing Throbbing Gristle has been on my list of "things to do before I croak" since I was a college freshman, and I'm beyond ecstatic about this. Like a dork, I'll probably spend a bit of time liveblogging about it on my Twitter account tonight. Anywya, if you can get to any of these gigs, you really oughta.
-GS
[Gary Suarez needs some discipline in here. He also writes for Brainwashed and usually manages the consistently off-topic No Yoko No. Say, why don't you follow him on Twitter?]
Sponsored Links from Across the Internet
Show Comments