I REALLY FEEL BAD FOR ANDREW W.K.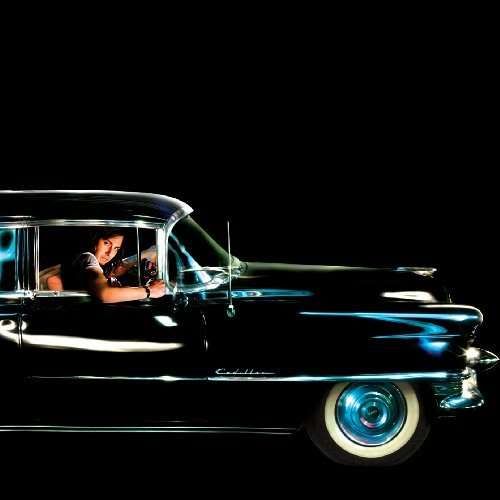 My enthusiastic endorsement of Andrew W.K.'s 2002 album I Get Wet met with a mixed reaction from the MetalSucks readership, ranging from anger to disbelief to teary confessions of the album's power to yield happiness and a sense of the unstoppable phenomenon known as THE PARTY. I appreciated his follow-up The Wolf, but as I've stated before, it couldn't compete with I Get Wet. Subsequently, things started to get strange for the white-shirted rocker, as he attempts to explain in a recent piece for U.K.-based periodical The Guardian.
In Andrew's own words:
At the end of 2004, an old friend of mind got in some business trouble and basically decided to take it out on me. To cut a long story short, this person is someone I worked very closely with and had a formal and family business relationship with. Due to various complaints this person had with me, they were able to turn my life and career upside down. I wasn't allowed to use my own name within certain areas of the US entertainment industry and we were in a debate about who owned the rights to my image, and who should get credit for "inventing" it. This made my life complicated and intense for a few years, but I kept working and doing whatever I could to keep moving forward.
While Andrew admits that his legal issues haven't entirely subsided (he's "getting hourly updates from [his] lawyer"), this does provide a much needed context as to why his third full-length Close Calls With Brick Walls never saw a stateside release. It must be absolutely maddening for a musician to be prevented from releasing his work, all because of a manager or record label or someone other than himself. We hear about these stories all the time, but it's especially unfortunate when it happens to someone like Andrew, a man unfairly considered by some to be a buffoon who has to fight to be taken seriously when all he wants to do is make music that makes people feel awesome.
Though it may not necessarily be your cup o' tea, I encourage you to check out 55 Cadillac, his new self-released album of "solo piano improvisations." It'll sure help keep Andrew's spirits up, and considering how much THE PARTY means to us all, it's a worthwhile investment.
-GS
[Gary Suarez is beautiful. He usually manages the consistently off-topic No Yoko No. Say, why don't you follow him on Twitter?]
Sponsored Links from Across the Internet
Show Comments