Necessary Roughness Week 13: Peace Out, McAdoo!
Usually I write these first thing Monday morning, but I'm kinda glad I procrastinated! Ben McAdoo and Jerry Reese were both fired from the Giants a little before noon yesterday. As a Giants fan, I have a lot of conflicting feelings here. Honestly, I felt that Reese did a great job with the defense last offseason and if the entire receiving corps hadn't literally exploded in Week 5, maybe things would be a little different than they are now. That said, I'm relieved to see them both go. I think McAdoo sealed his own fate with the Eli debacle and brought Reese with him. There was no good way to end this season and they made it about a billion times worse than they needed to. At least now the team can clean up and reevaluate.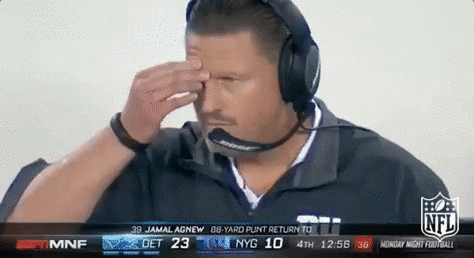 Later, hater!
This week, I missed the Giants game, but it sounded like Geno performed as well as he could have. I managed to talk myself into thinking maybe he's the next big thing after reading this really compelling article from the Daily News of all places. The dude seriously has not had a fair shake. I think everyone was incredibly quick to forget about his awesome rookie year, how bad the Jets at the time truly were and that the dude who broke his jaw, IK Enemkpali, is a mostly worthless shithead who's only supporter in the NFL was Rex fucking Ryan. Of course, the situation at the Giants isn't a whole lot better right now, but maybe he'll make the most of it!
In other NFCE news, the Eagles managed to get their asses beat by the Seahawks, which makes me feel a lot better about things. As was mentioned in the comments last week, the Eagles have had an incredibly soft schedule so far that has made them look like world beaters all season. When confronted by the enigma that is Russel Wilson and the Seahawks big throbbing D, they folded like a lawn chair. Can't wait for their matchup against the Rams next week!
Sorry #eagles fans, that was not a forward pass. Russel Wilson's momentum carried the ball forward. The physical action he made sent the ball backwards. Just because he released two yards before where it was caught does not make it forwards. The throwing ACTION has to be forward. pic.twitter.com/GzDcWZLreM

— From the Bleachers (@BleachersNJ) December 4, 2017
Case Keenum and the Vikings made a real strong case for being the NFC's #1 seed yesterday. They kept the Falcons to 1-10 on third down. Coming into the game, the Falcons were the best team in the league on third. The Vikings defense is just a brutal force. Their running game is also excellent and Case Keenum is just adding fuel to the fire that Jeff Fischer is one of the worst QB coaches of all time. Keenum, Sam Bradford and Jared Goff all looked like bust garbage while playing for him, then went on to look like absolute studs once they or he left their team.
One of my favorite plays of the year. Love how Keenum isn't worried about the pass-rusher near his feet and trusts his WRs to get open. Awesome all the way around pic.twitter.com/QQJW84EK7G

— Josh Mensch (@JoshMenschNFL) December 4, 2017
The AFC West is currently in a three-way tie for first place, with the Chiefs holding on to a very tenuous tie breaker. The Chiefs, Raiders and Chargers are all 6-6 with the Chiefs dropping their last FOUR in a row, including losses to both the Jets AND the Giants. Although this week the offense finally showed some of its early season explosiveness, the D couldn't answer… Josh McCown? That's a tough one to swallow…
Tyreek Hill just embarrassed dude with straight away speed ????????
pic.twitter.com/E9fOAFn38B

— Justin (@JusDabz_3) December 3, 2017
The Chargers, on the other hand, are on a roll, having won their last three. The bigger story in this game was the return of Josh Gordon to the Browns, though. Personally, I think when weed is finally legalized in the US, we will look back on the NFL basically ruining what is hopefully only the first half of Gordon's career as a laughable, but terrifying injustice. I think Gordon has issues beyond getting caught for smoking weed a couple times, but getting suspended over and over for such a petty little thing only exacerbated them. We were robbed of three years of potentially insane shit like this:
Luckily he plays for the Browns, otherwise I'd be lamenting a potentially franchise-altering suspension as well. Cleveland would have found a way to fail with or without him the last three years.
Fantasy Pimp of the Week
The top three fantasy players this week all came from the NYJ/KC game, with Alex Smith (who was riding my bench, natch) coming out on top with 40+ points. However, I think we need to recognize the elite greatness of Josh McCown this week. He threw for 331 yards and a TD and somehow managed to rush for an additional pair of scores!
Josh McCown's daughter and her friends wore McCown's jerseys for high school jersey day last year and were still 2 jerseys short pic.twitter.com/Y8QTctETuY

— Jonathan Jones (@jjones9) November 26, 2017
Some Random Thoughts
I don't think anyone needs my Eli Manning take, but here it is. Eli is only ever as good as the team around him. You don't have to squint too hard to see that his Super Bowl wins were built on the backs of amazing defense, great running and excellent receiving corps. That said, he won the MVP in both of those victories and they did it the hard way each time, playing on the road throughout the playoffs and then knocking off the Evil Empire. I hope if he stays next year, the team can give him a shot at winning another and if he doesn't stay, he ends up somewhere that he can. He's given us Giants fans 14 years of contention and a bunch of boneheaded plays to match. He was also funnier than Peyton on SNL.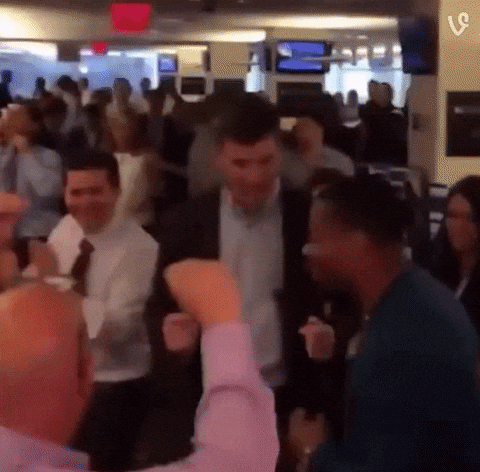 Song for Giants Fans
I don't wanna dance on anyone's grave, but…
If, for some reason, you want to keep this schizophrenic abomination of a playlist for yourself, you can find it on Spotify here.
Sorry for the brevity and missing a lot of games this week… been getting ready for this:
I'm heading out on tour with The Number Twelve Looks Like You next month. We're playing our now 12-year-old album Nuclear. Sad. Nuclear. in its entirety. Axl referred to it as "It is one exclamation point away from looking like a tweet from a certain used orange diaper currently passing itself off as a person." Come hang and let's try to forget about said diaper.
Sponsored Links from Across the Internet
Show Comments