Necessary Roughness, Week 9: The Cream Will Rise to the Top Oh Yeeeah
Last week I said I wanted to do a round up of the league to see where we're at halfway through the season. I forgot that I am never as ambitious as I think I am, so let's take a look at things division by division real quick in the form of some gifs:
NFC North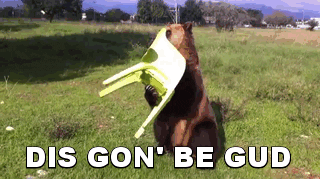 The Bears and Vikings will be duking out the rest of the way. Aaron Rodgers will find a way to stay in the hunt as well, as long as he doesn't go to jail for murdering his coaches and teammates first.
NFC South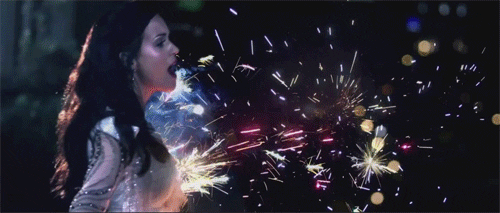 So many points. Hnggg.
NFC East
This division might actually be the worst in the NFL.
NFC West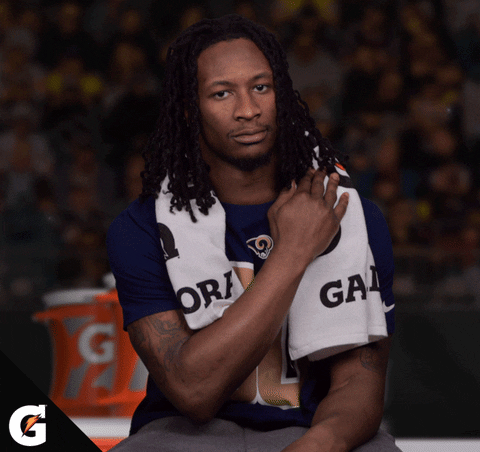 This is going to become AFC East II if the rest of the division doesn't turn itself around in the next few years.
AFC North
Closest thing I could find to 'pigs fighting.' I loathe this division. I believe my point still stands that no one in this division can play well against anyone outside it.
AFC South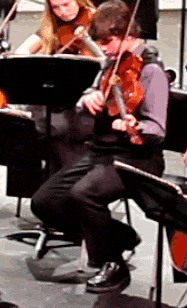 This division held so much promise, but everyone but the Texans self immolated around week 3.
AFC East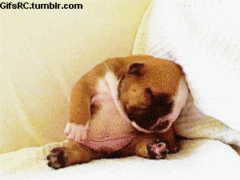 The most boring division in football for the billionth year in a row.
AFC West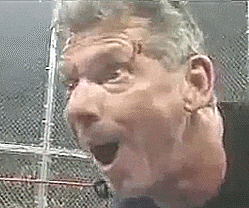 Chargers are heating up. Chiefs also looking better and better!
OK to the games:
Saints 45 – Rams 35: Jesus what a great game! I hope we get a rematch in the NFCCG. Does this make the Saints the best team in the league? It might!
The best thing about this game was how tough the Rams hung in despite the back and forth first half and holes they found themselves in. Jared Goff made some great throws while getting rocked and for a guy I thought was total butt two years ago, really looked like a world beater. The Rams, Pats and Chiefs are probably the only three teams in the league who could take the events at the end of the first half, come out in the second and keep the game tight.
I wonder how much different things will be in the playoffs after Dante Fowler gets a few more weeks in with the Rams. Even with more pressure on Brees, what can a defense do against Kamara, Thomas, Taysom Hill, even Mark Ingram… that's a crazy ass offense matched probably only by the Rams.
Patriots 31 – Packers 17: Josh Gordon is for real! I'm psyched for him; I know his addiction issues run deeper than weed, but anyone who's been through as much grief as he has for smoking pot deserves a second chance. I'm also psyched that Cordarelle Patterson is getting so much love. He's like Percy Harvin, dude with all the talent in the world and bunch of shitty breaks.
Cordarrelle Patterson is an awesome RB. It seems.pic.twitter.com/75ZuooA7kO

— Dov Kleiman (@NFL_DovKleiman) November 5, 2018
The Packers can apparently hang with anyone, but at 3-4-1 it's gonna be a tough road to a wild card spot. I know Deadspin has been harping on what a hindrance the coaching staff is to Aaron Rodgers and I think this year it's finally reaching it's breaking point. The dude can do ANYTHING. How are they below .500?
Josh Gordon smoking the Packers defense like a joint pic.twitter.com/LFGjKxxGi6

— Tom Brady's Ego (@TomBradysEgo) November 5, 2018
Fantasy Pimp of the Week: Christian McCaffery? Yeah, sure! His line isn't super impressive if you look at any one stat. 79 rushing yards? Ok. 78 receiving yards? Yeah sure. 2 TDs? Fuck yeah! This is exactly the kind of dude Cam Newton always needed on like every down. He can do a little bit of everything really well and is always a threat to do something silly. Good for him!
Remember Ed McCaffery? He was everyone's dad's favorite player for about a decade:
Michael Thomas' cell phone celebration was the best. I remember when analysts were apoplectic about Joe Horn when he originally did this same celebration (against my Giants of course) and Troy Aikman didn't disappoint here. What a NINNY! FFS, it's fun and he got the penalty, let it go!
To my eternal embarassment I was a huge shitfuck Cowboys fan when I was a stupid little kid in the mid '90s and they were killing. My favorite player? Troy Aikman. In hindsight this is so dumb. He was a fine player and leader, but during that particular era, if I was gonna be a fan of a QB why wouldn't I pick Brett Farve or Dan Marino? Look up "Troy Aikman highlights" on YouTube and it's mostly clips of him yelling at his lineman or trying to hype up the offense. I think I was actually a fan of Emmitt Smith, Michael Irvin, Deion Sanders and guys like Jay Novacek. Gives me douchechills thinking about HOW much I liked the Cowboys and for how long. ::shudder::
Joe Buck needs to be fired into the sun. I think the dude doing MNF is a little *too* over the top, but fucking a, watch this and try to keep your eyes open. This is every "Game of the Week" now: near silence during plays and then Aikman saying "yeah, they probably wanted to score there." Come ON!
Man, that still image is gold.
The Number Twelve Looks Like You is heading out on tour in November with our buds Rolo Tomassi and Arsonists Get All The Girls. If anyone wants to watch football or play Magic: The Gathering at any of our dates get in touch! Check out the dates below and tell me how much we suck in the comments.
Sponsored Links from Across the Internet
Show Comments