Trash Talk Just Released a New EP for Free!
Like me, if you live in the red or yellow parts of the U.S. on the map below [via Gizmodo], there's a good chance you won't be able to download Trash Talk's new EP due to the massive Internet outage that's affecting large swaths of the East and West Coasts today: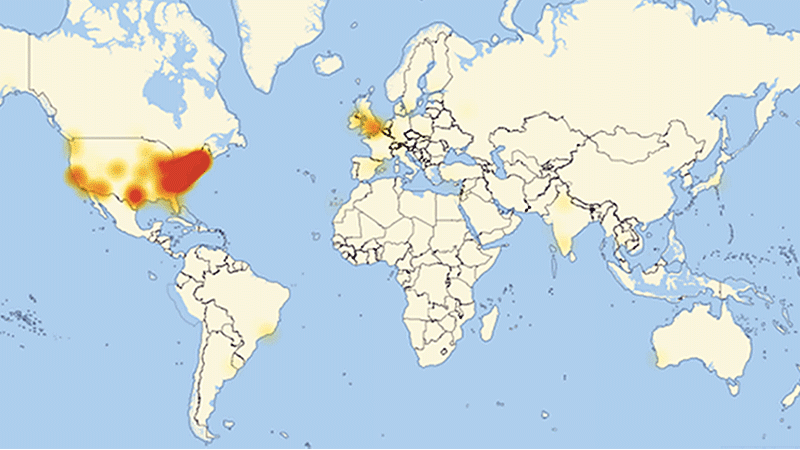 But for the rest of you — or anyone reading this once the Internet's boo-boo has gotten all better — you should totally download the new EP from Trash Talk's website! It's called Tangle, it's completely free, and it's got five tracks on it:
01 – "Disconnected"
02 – "Mr. Nobody"
03 – "Constrictor"
04 – "Feen"
05 – "Soothe Sayer"
I'm jealous, because I'd really like to listen to that now and I can't. FIRST WORLD PROBLEMS! I'll live vicariously through you, though, MetalSucks reader in Iowa.
Trash Talk are on tour now with Antwon and Black Noise; dates here.
[via The PRP]
Sponsored Links from Across the Internet
Show Comments