RIGGED: THE GUITAR, BASS AND DRUM GEAR OF SON OF AURELIUS
What's going on, readers of MetalSucks? You're reading the words of Max Zigman, Cary Geare, and Spencer Edwards of Son of Aurelius. We've been asked aplenty about how to get good tone and what we use to achieve our sound, so here is a little overview of our gear. Of course, good tone doesn't just start at the instrument; it starts with consistently good technique.
The Guitars: An Ibanez RGT6EXFX and Jackson DK2 Pro. Both stock, strung with D'addario strings: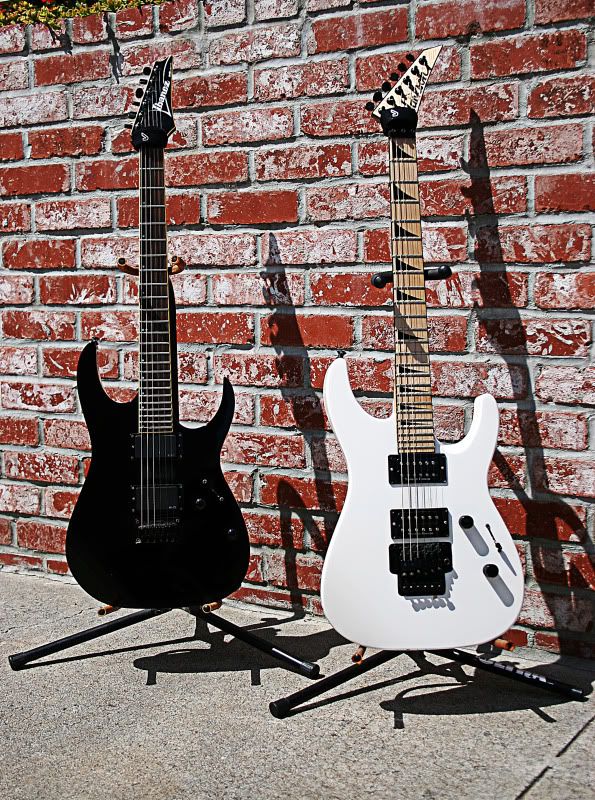 The guitar is immediately sent to a Boss TU-3 Chromatic Tuner and a Boss NS-2 Noise Suppressor: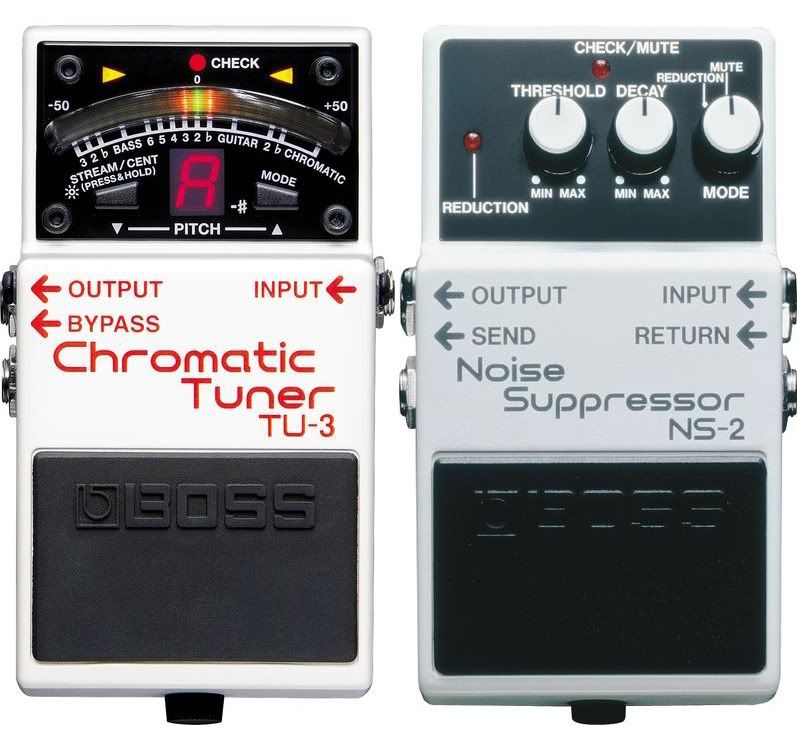 From the NS-2 the signal goes to the amp. We've recently picked up the Line 6 Spider Valve MkII HD100 heads. We played through some of them at a couple stores on our last tour and were amazed at how they sounded, and the fact that they have a full tube pre and power amp section gives them the balls we wanted in an amp. They also offer D.I. outs and MIDI in and out.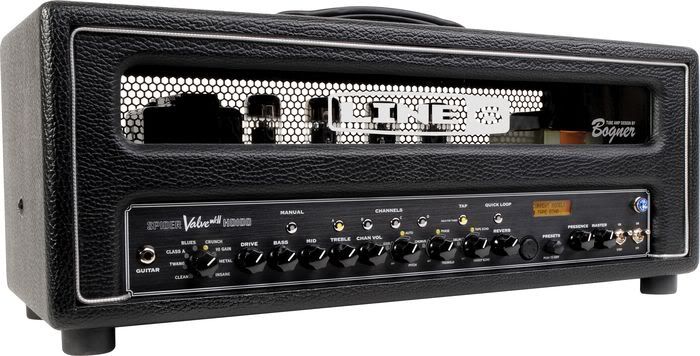 The Basses: A frankenstein 4 string fretless, a Schecter Stiletto Studio 6 and an Aria Pro Avante SB 6FL: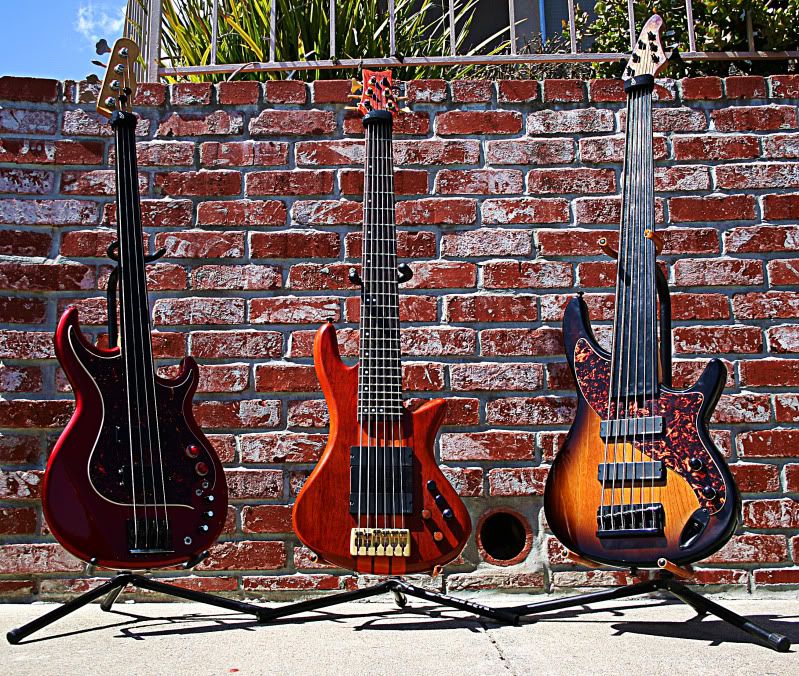 The 4 string fretless belongs to a friend of mine, bassist Jeffrey Wash. It originally started out as a Yamaha BB series bass, but he added a custom neck made of birdseye maple, an ebony fingerboard, a Leo Quan Badass II Bridge, Bartolini pickups, and preamp and series/parallel toggles for each pickup. This bass was used on all of the fretless parts on The Farthest Reaches as well as all parts on the five songs included with the digital deluxe reissue. The Schecter has been modified with a ramp, FretFX LEDs and THG Custom Knobs, and I have replaced the pickups with EMG 45DCs and wired in an Aguilar OBP-3 with a sweep-able midrange frequency. This bass was used on all of the fretted parts on The Farthest Reaches. I just acquired the Aria on our last tour; it's an amazing bass, all stock, and it's Steve Bailey's old signature model. I use GruvGear Fretwraps on all of my basses and string them with Ken Smith Stainless Steel Taper Wound strings, Gauges: .028", .044", .063", .084", .106", .130"
My bass signal goes straight to my amp, which is a Mesa/Boogie M9 Carbine. I love this head; it provides the quick smack of a solid state head but still sounds incredibly warm like a tube amp. It's has a great compressor built in and a very clean D.I.

My speaker cabinets of choice are Mesa/Boogie Powerhouse 2×12's:
The Drums: Pearl Reference Series Root Beer Fade: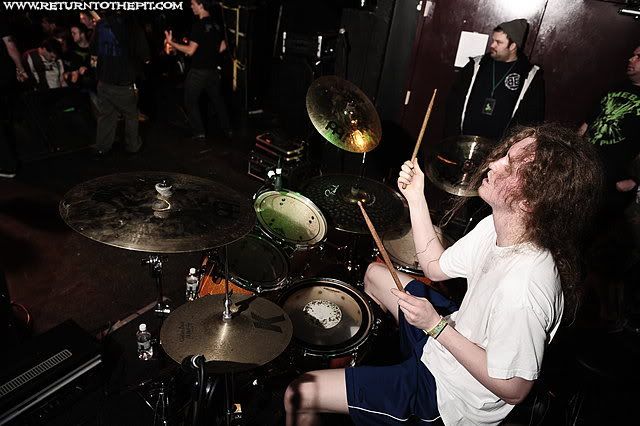 Configuration: 14"x5.5" snare, 8″ and 10" rack toms, 14" floor tom, and two 20" kick drums. I absolutely love the Reference Series drums. The idea of putting different densities of wood together in relation to the size of the drum to create a more optimal pitch is brilliant. The 8″ and 10″ drums are birch and maple, the 12″ is all maple, and the 14″ and bigger introduce mahogany into the mix, creating a fuller low end. The reason I choose to play 20″ kicks — and smaller drums overall, for that matter — is due to my belief that smaller drums are much more flexible tuning-wise and application-wise.
I am using the 20" Paiste Dark Metal Ride and Meinl MB 20 16" and 18" crashes. The paiste Dark Metal Ride cuts like a motherfucker. The MB 20″, 16″ and 18″ crashes are super-durable but still retain a low-pitched, cutting attack that I really love.

The 8″ and 10″ Paiste Reflector splashes have a super shimmery, glassy attack with a very quick decay, awesome for fills and accents. They definitely stand out to me from other small cymbals. The Meinl Byzance china just explodes; definitely a keeper.
As for the Stagg Black Metal bell, it's just a little silly addition I like to include. Spices it up.
To finish off my gear I use Axis short board pedals with E-kits. I use Axis short boards over the long boards because I prefer a conventional pedal with a heel block to one without. The E-kits are a life-saver, but you definitely have to set your pedals up correctly to use them. By "correctly" I mean that you have to be sure when your foot is at rest on the pedal so the pedal doesn't touch the head when you don't mean for it to. No burying your beater with E-kits or you'll get misfires. That being said, once they are set up you never ever have to worry about them.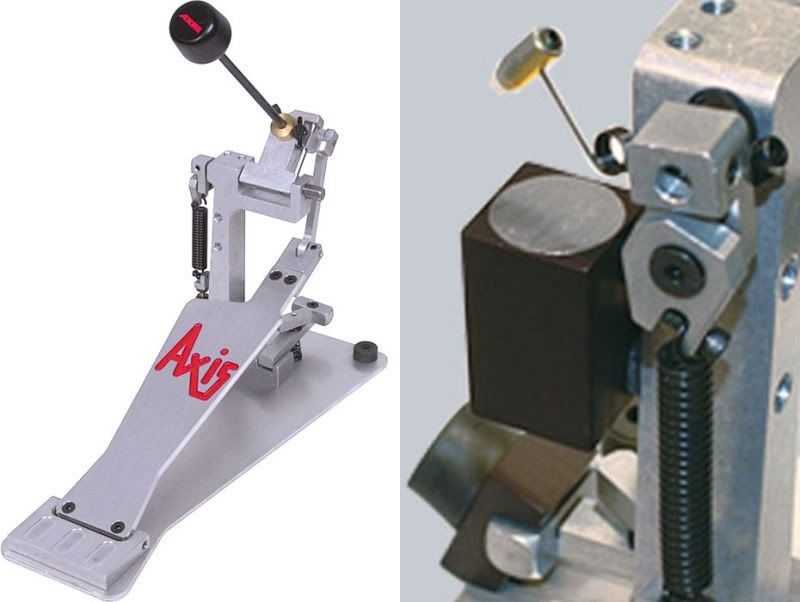 You never have to muffle your kick with E-Kits. You can go from a funk gig straight to a death metal gig with no in-between. The heads on my kicks are barely finger tight and the drums themselves are completely empty (no muffling for me). The Evans EMAD head is all I need, and they sound great! Another plus with the E-kits is that you'll never have misfires caused by the snare drum or the bass cab.
I also recently started using the SPD-S from Roland. A very cool addition to any kit, it allows you to upload any sound to it for live triggering. No more reggae for me!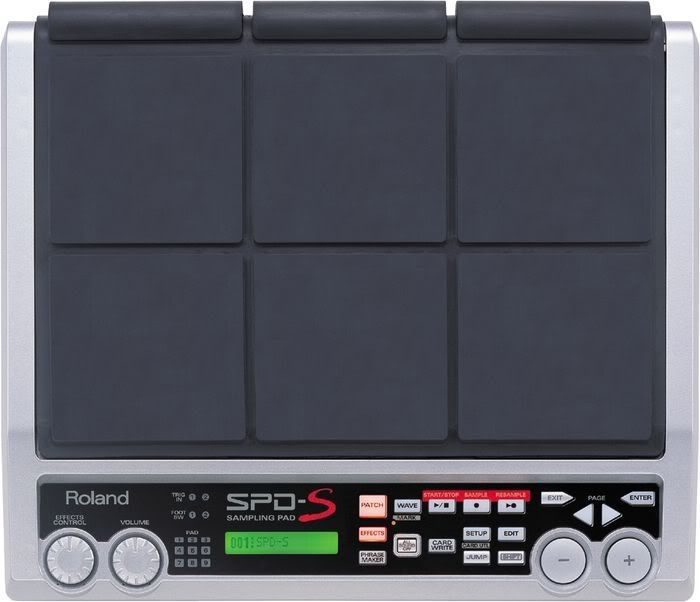 – Max Zigman, Cary Geare, and Spencer Edwards/ Son of Aurelius
Sponsored Links from Across the Internet
Show Comments